Course Overview
The HubStudio is thrilled to host Logie Award® Winning actor Claire van der Boom to the HubStudio line up. Claire brings a huge wealth of experience to this course as both a successful leading Australian actor, and American actor. With significant experience in both industries this series then is a ground up look at what it takes to work at a professional level across two continents. 
This course is a 6 week Actors Gym.There is a saying that in order to stay fresh 'Writers write' but what about actors…do we 'act' enough? How to stay fit as an actor between work and auditions requires discipline and dedication. It is also essential if you want the confidence to know you are agile and electrified when auditions come your way or when you land a job and you're required to work right away.
The course will cover: 
Script analysis: Learn how to break down your audition scenes. Get clear about the Given Circumstances, what the writer is asking of you and how best you can be a conduit for them.
Imagination work: learning ways to personalise your choices so that your characters are authentic and electrified.
Vocal and physical muscularity: great actors are like athletes. They are in close relationship with their instrument.
Relaxation: the nervous system can be a tricky beast to wrangle but you will learn ways to be in the drivers seat. This course is aimed to give you tools to maintain a positive mindset and live an inspired life as an actor.
It's imperative that working actors develop their craft alongside other contemporaries and leaders, this series is exactly that, from the inside out, by a leading Australian actor who know what it takes. Come Join Us!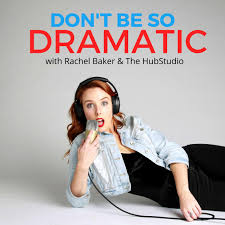 LISTEN TO CLAIRE'S PODCAST EPISODE
"Don't Be So Dramatic" with host Rachel Baker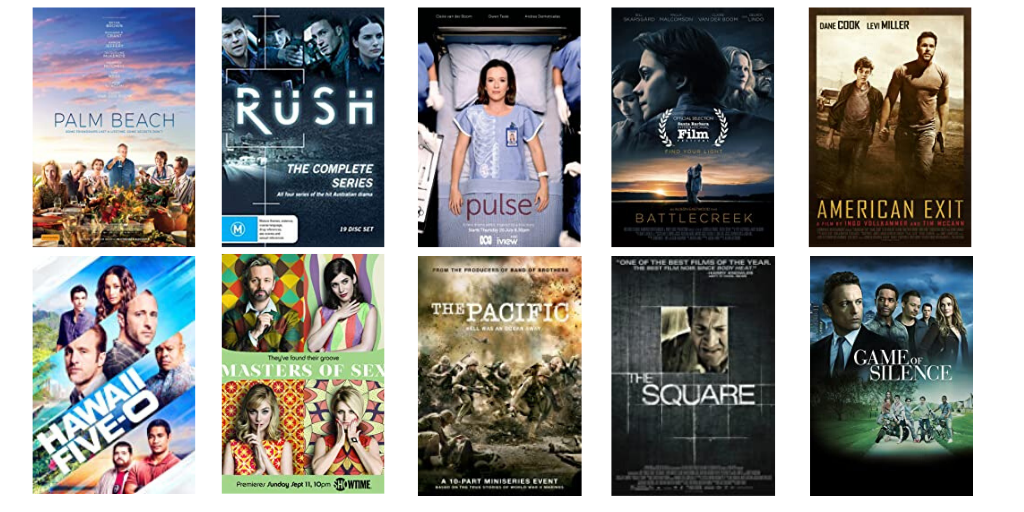 Claire van der Boom chats about the new production of Shakespeare in Love.

Posted by The Project on Friday, 21 June 2019
Course Outline
Over 6 weeks you will;
• Work on a new audition scene every week.
• Work with your natural accent, plus American and British. 
• Script analysis and Objective work.
• Learn tools to make nuanced and personalised choices.
• Explore exercises to expand your imaginative life.
• Learn imperative focus and relaxation tools for the audition room.
• Experience the importance of good breath work and vocal vitality.
• Understand your strengths and uncover areas you may need to work on.
Course Outcomes
Through extensive insights you will gain knowledge of the following: 
Have positive mindset tools for before, during and after an audition.

Greater self awareness and confidence.

Bring originality, honesty and electricity to your screen work.

A checklist to use when approaching screen tests.

Know how to form your own creative habits.
Session Details
When: 6 x Tuesday Evenings 
Dates: 14th March – 18th April 2023
Cost: $382.00 incl GST (10% off for members) 
Time: 7pm – 10pm 
Venue: The HubStudio, 21 Shepherd Street Chippendale
Participants: 14 Maximum
Payment Information
How To Pay & Instalment Option: The easiest way to pay is by Electronic Funds Transfer (EFT) using the bank details on the invoice (please quote the invoice number in the transfer information), or by simply clicking the 'pay online' link also on the invoice (bank fees apply). You will be email an invoice upon acceptance into the program. Payment is due no later than the due date stated on the invoice, however if you would like to pay in instalments please call or email the office to arrange the dates and amounts you will pay. Please note full payment of the course is due by the time the course finishes. You can start payment instalments at anytime upon receipt of the invoice.
About Claire Van der Boom
Claire is a Silver Logie award winning actor who graduated from NIDA in 2005. She has worked extensively across theatre, film and television in Australia and in the USA. In her eleven years of residency in America she trained consistently under Nancy Banks and Larry Moss, Movement and Voice specialists Jean Louis Rodriguez and Kristoff Konrad, and also with renowned voice coach Fran Bennett (Linklater technique).
Australian theatre credits include; Shakespeare in Love, Double Indemnity (Melbourne Theatre Company) The Cold Child (Griffin Theatre Company).
USA theatre; Sam Shepard's Heartless (Signature Theatre Company, off-Broadway); David Rabe's An Early History of Fire (The New Group, off-Broadway) and Scott Caan's The Trouble with Where We Come From (Falcon Theatre, LA).
Film credits include Chronic; Broke; Battlecreek; 5 Flights Up; Love is Now; Red Hill; The Square, Palm Beach. For television Hawaii Five-0; Game of Silence; Constantine; Masters of Sex; The Pacific; Pulse; Rush (Silver Logie nomination); The Underbelly Files; Love My Way; East West 101, and Sisters of War (Silver Logie).
When Covid 19 struck Claire was due to start rehearsals in New York City for the Shakespeare in the Park season of Richard II for The Public Theatre. She returned to Australia and booked acting roles in two USA feature films. She is thrilled to have found a new love of teaching/ coaching and is also taking some time in 2021 to study directing. 
Apply For The Course
Please send an expression of interest including your C.V. & headshot to courses@thehubstudio.com.au or use the below form. Please note the course is by invitation only. If offered your place will only be held once payment is received in full. Failure to do so will forfeit your place on the course.
For more information or queries please don't hesitate to call on (02) 9212 0522 or alternatively email us on the above address.
Course Application Form
IMPORTANT INFO!! We are experiencing some unusual issues with our forms from time to time. If your form isn't sending through please email the same information, including your CV and Headshot via email to courses@thehubstudio.com.au and we'll get back to you asap. OR call 02 9212 0522.
Contact Us
For further questions or queries please contact us directly during 10am – 5pm / Monday – Friday on the below details:
Our office and studio is located across from Victoria Park and the Broadway Shopping Centre in Sydney's Chippendale. For best parking and travel options please click here.
Further Questions
The HubStudio prides itself on helping professional actors to facilitate their training journey. If you would like more information about this course, or more importantly which courses would suit you best, then please email or call us to discuss your training goals.