The Movement Workshop 
by Roel Voorbij
An acting workshop from the Netherlands for professional working actors.
The HubStudio is thrilled to have international coach Roel Voorbij at the studio. This series is a truly unique physical movement and awareness course that teaches actors how to reconnect to their freedom of expression, sense of self and impulsivness, in a highly interactive and insightful way. This course is essential for those working professionals looking to find a new way to access their craft, learn a new technique and unlock their potential.
The main thing we learned in primary school, was how to sit still, listen to a superior and suppress our desire to play around and have fun, we conform to the norm in society. As actors we generally do a great job at finding some of this freedom back again however, The Movement Workshopp can take you even further, helping to unlock a new way of looking at your craft. Although we mostly think visual in our head, or in words, our body thinks in a completely different way. This workshop guides you from re-creation to creation, to get in 'the moment' and stay there! You will learn where you suppress valuable life energy, and how to find a playful way to express yourself and your characters in a personal and congruent manner.
Before we know it, we're showing all kinds of non-verbal signs, that tell a completely different story!' Roel Voorbij
This work aims at the ongoing physical connection you need as an actor. So if you are an actor that looks for a stronger physical expression on stage, non-verbal as well as the expression of text and words from a physical starting point. Come and find out what you're capable of…..   Course Feedback    Babelworkshop Site
If you have more questions or queries, please feel free to email Roel at the following address: voorbijroel@gmail.com
About Roel Voorbij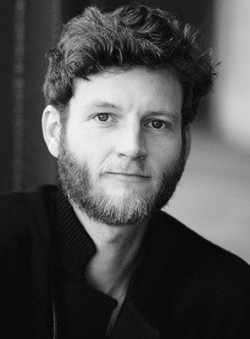 Roel Voorbij started acting at an early age and has been on stage since he was 12. He is an actor, teacher and casting director from the Netherlands, his background is in physical acting. He studied Theatre at the internationally recognised Amsterdam School of the Arts, Mime Education (Mime corporel, not pantomime) The projects he entertains are mostly created from a concept and shared philosophy developed through improvisation in co-operation with several directors, performed in Holland, Belgium, France, Spain, Morocco, New York and Australia. www.roelvoorbij.com
Session Details
What: 8 x Thursdays
Dates: 14th Sept – 2nd Nov
Cost: $480 for non-members | $432 members
Time: 7pm – 10pm
Venue: 18 City Rd, Chippendale, NSW 2008
Participants: 12-14 Maximum
How to Apply
Please send an expression of interest including your C.V. to courses@thehubstudio.com.au or use the below form. Please note the course is by invitation only. If accepted we shall send out an application form with all the course information. Notification for acceptance will be made no later than one week before course commencement. If offered your place will only be held once payment is received in full. Failure to do so will forfeit your place on the course. For more information or queries please don't hesitate to call on (02) 9212 0522 or alternatively email us on the above address.