Course Overview
The studio is thrilled to welcome back actor and coach Anna Houston. This six week series is a Theatre scene study workshop in which each applicant will be running partnered scenes or monologues under the guidance and direction of Anna. Anna's fifteen years of acting experience studying at both NIDA and under Philippe Gaulier in Paris, as well as her extensive theatre and directing credits will give students both the necessary structure as well as 'mess, chaos and play' to classic theatre texts. 
It's easy as an actor to imagine that there's a "right" way to perform – that, somehow, there's a perfect version of a performance that actors should strive to capture and repeat, night after night in the theatre. But perfection in theatre is at odds with what makes it most exciting: mess, chaos, play. This six week series is about moving past the idea of getting it right and embracing the concept of play. You'll be working on the very best contemporary and classical monologues and scenes, understanding how text analysis and technical training can meet the principles of Le Jeu and complicite' to create work that is exciting, free and truly theatrical.
This class is the perfect opportunity to stretch yourself in a safe and friendly environment whilst also exploring material alongside professional working actors. Ideally the series will become a focused and motivated hot house for you to reach the next level as an actor and artist. 
"Amazing and encouraging 8 weeks with this fabulous teacher. Anna will help you unleash your inner child, find absolute pleasure and freedom on stage and reconnect with the human inside you. Playing games and staying focused as an ensemble were two great tools that I won. Thanks legend!" – Laura Questa
"Anna is such a warm person who's able to make you feel comfortable immediately and has incredible insights in script analysis and as an acting coach." – Chelsea Hamre
Course Outline
Over the six weeks you will; 
Explore and rehearse scenes and monologues.

Understand how to select, rehearse and perform monologues in theatrical auditions.

Learn how to implement Gaulier's key principals of acting.

Use text analysis to unlock the very best contemporary and classical writing for the stage.
Course Outcomes
This course will help you to;
Develop your imagination.

Embrace impulse, mess, chaos and 'Le Jur'.

Discover new techniques and new ways into the material.

Be pushed to achieve a greater acting standard and explore new methods.
Session Details
When: 6 x Mondays
Dates: 13th June – 18th July 2022
Cost: $372 incl GST (10% off for members)
Time: 7pm – 10pm
Venue: 18 City Rd, Chippendale, NSW 2008
Participants: 12 Maximum
Payment Information
How To Pay & Instalment Option: The easiest way to pay is by Electronic Funds Transfer (EFT) using the bank details on the invoice (please quote the invoice number in the transfer information), or by simply clicking the 'pay online' link also on the invoice (bank fees apply). You will be email an invoice upon acceptance into the program. Payment is due no later than the due date stated on the invoice, however if you would like to pay in instalments please call or email the office to arrange the dates and amounts you will pay. Please note full payment of the course is due by the time the course finishes. You can start payment instalments at anytime upon receipt of the invoice.
About Anna Houston
Anna is an actor, playwright and director deeply invested in the process and mechanics of storytelling for live performance. She is the Artistic Director of Empress Theatre.
In 2004 she graduated from the National Institute of Dramatic Art (NIDA) with a Bachelor of Dramatic Arts in Acting. In 2010 she spent twelve months training with Philippe Gaulier in Paris.
As a professional actor, she has performed for the Sydney Theatre Company, Bell Shakespeare Company, Belvoir St Theatre, Griffin Theatre Company, Darlinghurst Theatre Company, Perth Theatre Company and Sport for Jove. Her work as an actor has taken her around Australia on five national tours, and internationally to Europe and Asia for commercial theatre productions that include the West End hit 'Woman in Black', and the National Theatre of UK's production of 'War Horse'.
In 2009 she wrote her first full length play 'In The Garden', which was long listed for the 2010 Patrick White Award, presented by the Sydney Theatre Company. In 2010, 'In The Garden' was produced by Deckchair Theatre Company in Fremantle, Western Australia. Her second full length play 'Vanessa Darling' was selected by Play Writing Australia for a National Script Workshop in 2015.
Anna most recently directed 'Cyprus Avenue' at the Old Fitz Theatre.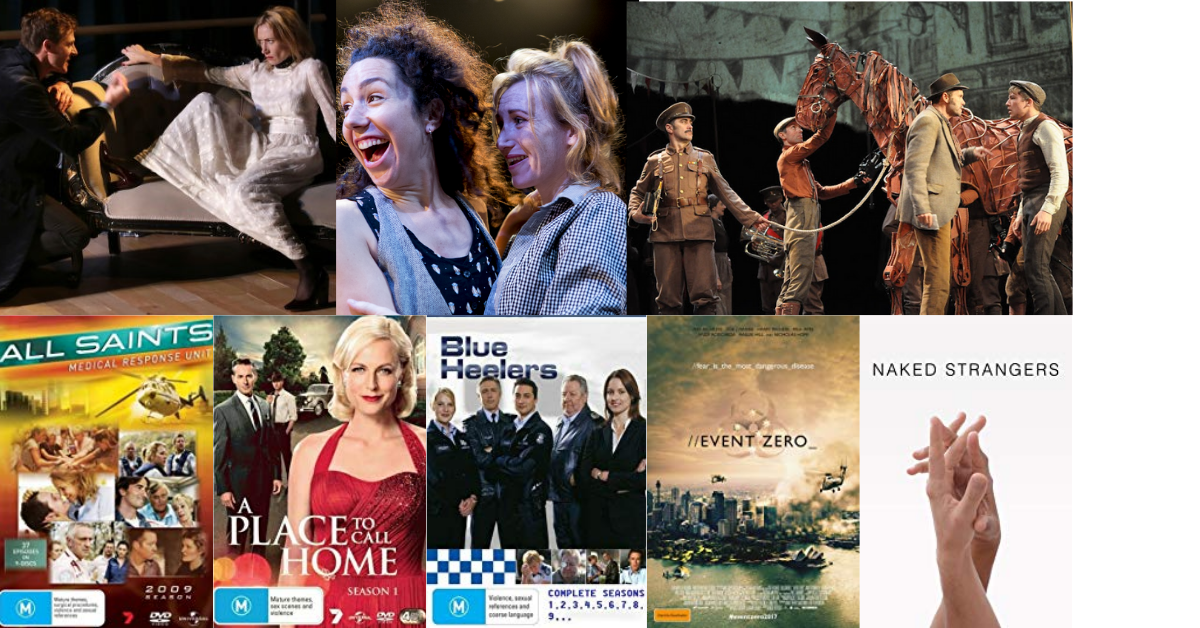 Apply For The Course
Please send an expression of interest including your C.V. to courses@thehubstudio.com.au or use the below form. Please note the course is by invitation only. If accepted we shall send out an application form with all the course information. Notification for acceptance will be made no later than one week before course commencement.
If offered your place will only be held once payment is received in full. Failure to do so will forfeit your place on the course. For more information or queries please don't hesitate to call on (02) 9212 0522 or alternatively email us on the above address.
Course Application Form
IMPORTANT INFO!! We are experiencing some unusual issues with our forms from time to time. If your form isn't sending through please email the same information, including your CV and Headshot via email to courses@thehubstudio.com.au and we'll get back to you asap. OR call 02 9212 0522.
Contact Us
For further questions or queries please contact us directly during 10am – 5pm / Monday – Friday on the below details:
Our office and studio is located across from Victoria Park and the Broadway Shopping Centre in Sydney's Chippendale. For best parking and travel options please click here.
Further Questions
The HubStudio prides itself on helping professional actors to facilitate their training journey. If you would like more information about this course, or more importantly which courses would suit you best, then please email or call us to discuss your training goals.