Casting Workshop w/ Fountainhead's Jo Briant – Series 2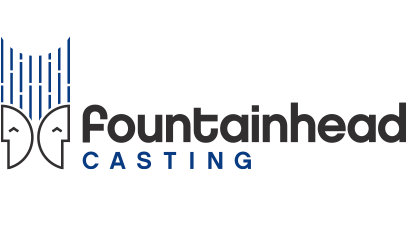 A special one day casting workshop for actors.
The HubStudio is very proud to have Casting Director, Jo Briant return to the HubStudio line up. This is an exclusive opportunity to work with Jo in a full day intensive casting workshop. It's a perfect opportunity to show Jo your skill and learn from one of the most approachable and warm casting agents in the business.
Before the start of class Jo will select and send a scene to each actor to learn for the day. The day will be run like a real casting only Jo will be there to give you an inside view of how it works. She will guide, nuture and give you feedback. 
Jo's special interest is in how to make the actor feel comfortable before and in the audition. She will explore visualisation processes for previewing casting sessions going well as well as different preparation techniques.
During the day she will focus on;
filming scenes, taking direction and playback

exploring different preparation techniques

staying present in the room

a simple process to feel grounded and clear

getting out of your head and into your body

connecting with your scene partner

improvisation

how to feel empowered before and after a casting session
For application please fill out the details below. This series is invite only, with the highest standard being sort, a place on the course is not guaranteed.
About Jo Briant
Jo Briant is a Casting Director at Fountainhead Casting and has been a successful actor for 35 years. She has worked extensively in theatre, film and television in New Zealand and Australia appearing in shows such as Psychoanalysis, Wham Bam Thank You Ma'am, Home and Away,The Moodys, All Saints,Water Rats, Murder Call, Big Sky, Shortland Street and numerous commercials and voiceovers. She is also an experienced Director, Acting Coach, Success Coach and Energy Healer. She loves combining acting and casting as her wealth of experience and intimate understanding of an actors world both on screen and off enables her to guide other actors in a fun and nurturing way. As a working actor she strives for authenticity in her own work and demands no less from the actors who come into the casting room.
Session Details
When: 1 x Saturday Day 
Dates: 17th June, 2017

Cost: Members: $135.00 incl GST / Non-Members: $150.00 incl GST
Time: 10am – 4pm
Venue: 18 City Rd, Chippendale, NSW 2008
Participants: 12
How to Apply
Please send an expression of interest including your C.V. to courses@thehubstudio.com.au or use the below form. Please note the course is by invitation only. If accepted we shall send out an application form with all the course information. Notification for acceptance will be made no later than one week before course commencement.
If offered your place will only be held once payment is received in full. Failure to do so will forfeit your place on the course.
For more information or queries please don't hesitate to call on (02) 9212 0522 or alternatively email us on the above address.