Course Overview
This special theatre acting series run by NIDA graduate, two time Greenroom award nominee and Sydney Theatre Award winner Christoper Stollery is perfect for any working actor looking to develop their repertoire of monologues for auditions and general craft skills., with a special showcase performance in the final week of class. Over the series you will develop various monologues, both contemporary and classical, guided by Christopher in a directorial masterclass process. Christopher has had a long and varied career in the performing arts both in theatre and on screen, his insight into the process will give you a great footing into the specifics around choosing, developing and acting within the Monologue context. As 2020 gears up it's a great time to develop a winning repertoire of pieces to nail that next audition. Come Join Us.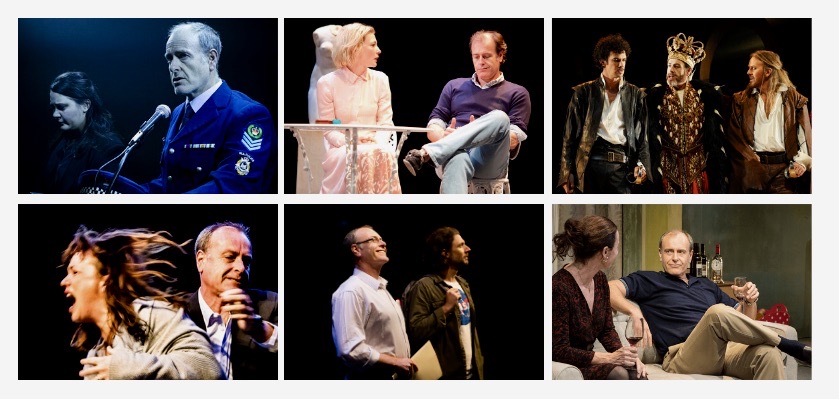 Course Outline
Each participant will work on various monologues for the group, being directed by Christopher, looking at the following areas:
Text analysis & extraction work 

Vocal & language support

Personalisation & embodiment guidance

Character development & analysis

Making the most of the audition process
Course Outcomes
A focus on being able to deliver great monologue auditions lie at the core of this masterclass
Two contrasting audition monologues ready for any general call

Stronger ability to confidently approach the text

Exercise and development of acting 'muscle'

Increased confidence to make bold offers

Ability to choose correct and engaging pieces.
Session Details
When: 8 x Monday Nights
Dates: 10th Feb – 30th March 2020
Time: 7pm – 10pm
Venue: 18 City Rd, Chippendale, NSW 2008
Participants: 12 Maximum
Price: $488.00 incl GST (10% off for Hub Members)
Payment Information
How To Pay & Instalment Option: The easiest way to pay is by Electronic Funds Transfer (EFT) using the bank details on the invoice (please quote the invoice number in the transfer information), or by simply clicking the 'pay online' link also on the invoice (bank fees apply). You will be email an invoice upon acceptance into the program. Payment is due no later than the due date stated on the invoice, however if you would like to pay in instalments please call or email the office to arrange the dates and amounts you will pay. Please note full payment of the course is due by the time the course finishes. You can start payment instalments at anytime upon receipt of the invoice.
About Christopher Stollery
Christopher Stollery is a graduate from both National Institute of Dramatic Art (NIDA) and The Australian Film Television and Radio School (AFTRS).
He has played Hamlet opposite John Bell, sang with Tim Minchin in the musical "This Blasted Earth", performed with John Cleese at the Opera House, toured theatres of Europe with Cate Blanchett, danced the choreography of Meryl Tankard and directed the Steve Smith, the test cricketing legend, in a TVC.
Christopher was an associate artist with Bell Shakespeare Company between 1992-2006 and has performed in over 20 productions of Shakespeare's work including the titular role of Hamlet, Mark Antony in Julius Caesar, Petruchio in Taming of the Shrew, Angelo in Measure for Measure Antipholus in Comedy of Errors that was the first Australian production to tour to the UK. Nominated twice for a Greenroom Award, and three times for a Sydney Theatre Award, he won Best Supporting Actor in 2009 for his performance in Killer Joe.
He has had guest roles on many TV series and miniseries including being a series regular on Wild Boys, Sea Patrol , Flying Doctors and State Coroner.  He has also appeared in the feature films The Rage in Pacid Lake, Predestination and The Nightingale.
Christopher has directed many short films that have screened at festivals all over the world – most notably "dik" which has won over 30 the audience awards including Aspen and Palm Springs and qualified for the 2012 Oscars.
Apply For The Course
Please send an expression of interest including your C.V. to courses@thehubstudio.com.au or use the below form. Please note the course is by invitation only. If accepted we shall send out an application form with all the course information. Notification for acceptance will be made no later than one week before course commencement.
If offered your place will only be held once payment is received in full. Failure to do so will forfeit your place on the course. For more information or queries please don't hesitate to call on (02) 9212 0522 or alternatively email us on the above address.
Course Application Form
IMPORTANT INFO!! We are experiencing some unusual issues with our forms from time to time. If your form isn't sending through please email the same information, including your CV and Headshot via email to courses@thehubstudio.com.au and we'll get back to you asap. OR call 02 9212 0522.
Contact Us
For further questions or queries please contact us directly during 10am – 5pm / Monday – Friday on the below details:
Our office and studio is located across from Victoria Park and the Broadway Shopping Centre in Sydney's Chippendale. For best parking and travel options please click here.
Further Questions
The HubStudio prides itself on helping professional actors to facilitate their training journey. If you would like more information about this course, or more importantly which courses would suit you best, then please email or call us to discuss your training goals.