Voice
The HubStudio currently runs various voice programs. Please note this page is an outline of the courses we offer and not necessarily what is currently open for submission. Please note all of our courses are via submission. For all course dates & further details click 'More Info' tab to learn more and apply. 
Back to Professional Actor Studio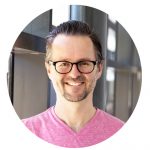 Donald Woodburn | The Targeted Voice
The Hub Studio is very pleased to welcome Donald Woodburn. Donald runs Woodburn Voice and is a company director at BrandU Media. He is a former head of voice at both the Western Australian Academy of Performing Arts (WAAPA) and the South African School of Motion Picture Medium and Live Performance (AFDA). He has also worked extensively in broadcasting with international clients such as MTV, AlJazeera English and the SABC, and locally with Fox Sports, Fox Sports News, the ABC and channels 7 and 9.
More Info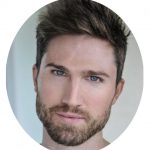 Robert Maxwell | U.S. Accent
This six-week series will delve into the minutiae of the so-called General American accent. As US castings begin to pick up again, now is the perfect to time to learn how to fully embody this go-to accent for the majority of American projects. As actors we need to engage viscerally with our character's accent rather than simply relying on prescriptive sound shifts and mimicry. In this series we will learn how to do this. We'll look at resonance, oral posture and lexical sets, and we'll discover how melody, rhythm and an engagement with different energetic sources in the body can mine and shape point of view. It is this visceralised point of view that will allow the actor to transform into character rather than merely putting the accent on.
More Info
Linda Nicholls-Gidley | American Accent Master Class
Linda is one of the countries best dialect coaches and also currently teaches at NIDA. She will be holding a special two day American Accent Master Class Weekend Intensive. This practical voice series will help you master a General American accent for the stage and film, directly up skilling you for your next audition or role. This series is for those professionals who recognise that having an impeccable US accent is an absolute must.
More Info
Amy Hume | Freeing The Natural Voice
The HubStudio is very proud to offer a six week master class with exceptional Voice coach and Kristin Linklater alumni Amy Hume. Amy has twice been named one of the Top 5 Teachers of Speech by the AMEB (NSW) and is the youngest teacher ever to be Designated by Kristin Linklater.
More Info
Back to Professional Actor Studio
A Home For Professional Actors & Creatives