Course Overview
The HubStudio is proud to host this special one off masterclass with renown Home & Away director Danny Raco. Danny originally began his career as a lead actor on Heart Break High, Home & Away and Blue Healers, before discovering his true passion as a television Director. For the last 14 years Danny has worked is a Director, on both Drop Dead Weird and Home & Away. To date Danny has directed over 560 episodes of 'H&A' making him one of the longest running directors on the series. Having directed his latest scenes only a couple of weeks ago, his experience and knowledge is fresh and current – making this particular series one of the most industry relevant Masterclasses we have ever run. If you want to learn about multi-camera high turn over television, this special one off workshop is a must.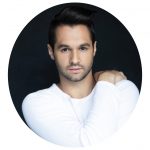 Mitchell Roach
"

Really enjoyed this class. He gave great knowledge and insight into the industry. When it came to the scene work, he gave amazing feedback that pushed you to give a better performance, and gave you a taste of what it would be like on set getting direction and applying it to the scene"
Wakefield | Doctor Doctor | Home & Away
Danny's specialty and aim is to give very pragmatic advice about the industry. He ensures that what actors learn from him is never a given or information they could just as easily acquire from reading a textbook on the industry and its craft. His focus is on "authenticity" but makes a point not to overlook the technical side of the job, in order for your best possible performance to make the cut. 
In the current climate the Australian TV only has two long running shows left, one being
Neighbours
, the other
Home & Away,
both shows are very
demanding

and require

specific knowledge

of how to deliver both

technically
and emotionally, in such a short space of time
.
 For actors both shows are a powerful platform to longer term success, and working with someone like Danny will stand you in very good stead to get ahead of the pack when the time comes. 
Danny Raco Director and Actor credits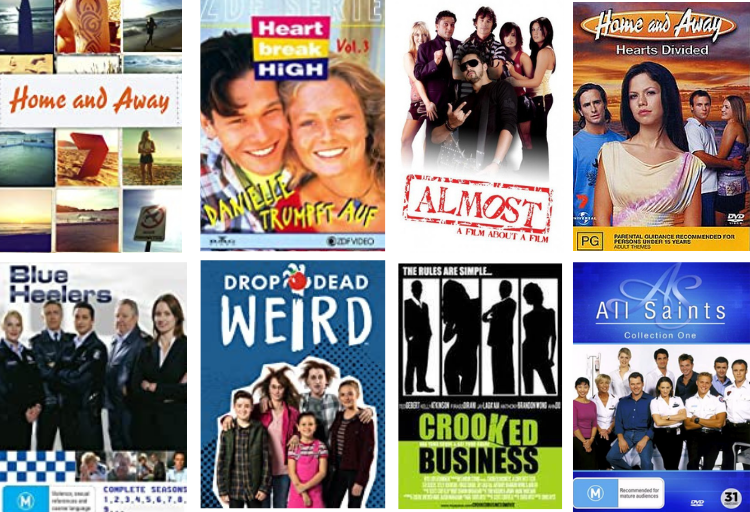 Course Outline
During the day Danny will cover:
How to prepare for an audition and stand out with a memorable performance


Advice on how to remember your lines and make the dialogue sound more organic and natural.

Work ethics and on set etiquette.
How to make the most of the rehearsal process.
How to communicate on set with the director in order to be able to give your best performance for the scene.

The importance of continuity.

Understanding the rhythm, tone and beats in a scene.
"Practical aesthetics" and how that will help to improve your performance.
In depth analysis on characterisation.
Course Outcomes
After this one day course, actors will leave with knowledge about:
How to more clearly define your character's objective in the scene and how to find the tools to achieve that objective.
Working on the technical aspects (hitting your mark, finding the light, tips on how to work the camera to your advantage, etc).
How to make a good impression and be respected by the cast and crew (and why that is a vital skill to learn).
'Real', pragmatic and hands-on advice on how to make it in the game, from the audition room to the red carpet.
For application, please fill out the details below. 
Session Details
Day: 1 x Saturday 
Date: 12th November 2022
Time: 10am – 4pm
Venue: The HubStudio, 21 Shepherd St Chippendale
Participants: 14 Maximum on each workshop 
Price: $285.00 incl GST (10% off for members)
Payment Options 
How To Pay & Instalment Option: The easiest way to pay is by Electronic Funds Transfer (EFT) using the bank details on the invoice (please quote the invoice number in the transfer information), or by simply clicking the 'pay online' link also on the invoice (bank fees apply). You will be email an invoice upon acceptance into the program. Payment is due no later than the due date stated on the invoice, however if you would like to pay in instalments please call or email the office to arrange the dates and amounts you will pay. Please note full payment of the course is due by the time the course finishes. You can start payment instalments at anytime upon receipt of the invoice.
About Danny Raco 
Danny Raco was born in Rome and grew up in a small medieval town in Tuscany until the age of ten. He has worked in the film and television industry since 1998 as both an actor and a director.
He began his career at the age of 18 when he joined the cast of 'Heartbreak High'. In the year 2000 he became a regular cast member on 'Home and Away' and remained there for 4 years. In 2004 he moved to Melbourne to join the cast of 'Blue Heelers'. He also acted on feature films 'Almost' and 'Crooked Business'. In 2002 he was nominated for a Logie Award in the Most Popular New Male Talent category.
In 2007 he began directing on 'Home and Away' and has been a regular director on the series for over 14 years.  He was nominated for an ADG Award (Australian Directors Guild) on 4 occasions and went on to win the ADG Award in 2018 for best Direction of a Television or SVOD Drama Serial.
Danny was also the lead director for two seasons of the AACTA nominated children's series 'Drop Dead Weird'.
Apply For The Course
Please send an expression of interest including your C.V. to courses@thehubstudio.com.au or use the below form. Please note the course is by invitation only. If accepted we shall send out an application form with all the course information. Notification for acceptance will be made no later than one week before course commencement.
If offered your place will only be held once payment is received in full. Failure to do so will forfeit your place on the course. For more information or queries please don't hesitate to call on (02) 9212 0522 or alternatively email us on the above address.
Course Application Form
IMPORTANT INFO!! We are experiencing some unusual issues with our forms from time to time. If your form isn't sending through please email the same information, including your CV and Headshot via email to courses@thehubstudio.com.au and we'll get back to you asap. OR call 02 9212 0522.
Contact Us
For further questions or queries please contact us directly during 10am – 5pm / Monday – Friday on the below details:
Our office and studio is located across from Victoria Park and the Broadway Shopping Centre in Sydney's Chippendale. For best parking and travel options please click here.
Further Questions
The HubStudio prides itself on helping professional actors to facilitate their training journey. If you would like more information about this course, or more importantly which courses would suit you best, then please email or call us to discuss your training goals.