Course Overview
The HubStudio is very proud to welcome back accomplished actress, Tess Haubrich to the studio. Tess's credits are impressive, from working with Ridley Scott in Aliens Covenant, to Jackie Chan in Bleeding Steel, Chris Hemsworth in Netflix's Spiderhead to her most recent work Last King Of The Cross with Tim Roth. This series then represents at it's core, a working professional actor screen workout, its about celebrated local actors with genuine international experience, passing on their real world knowledge to our community of other like minded professionals. It's the definition of an actors for actors gym workout. 
This course will enable the participants to trust their instincts and will focus on refining their self taping & screen acting techniques, all in a safe, fun and nurturing environment. Tess will share insights into the self tape, and live auditioning process and the industry on set, which will give actors the experience they need to audition successfully and more confidently.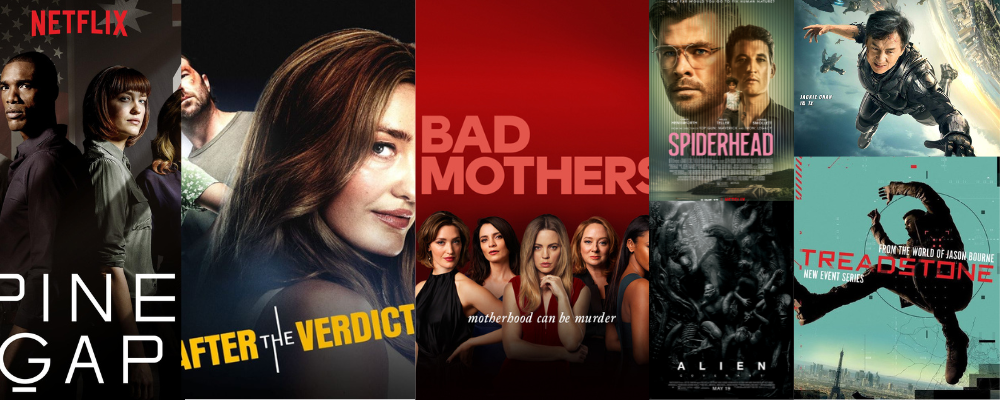 Course Outline
Actors will partake in weekly scene-work and self tape scenes online, uploaded each week to keep them challenged. Actors are expected to learn the scene and rehearse it throughout the week, then upload the scene to the group for fiurther feedback and direction live in class. Tess will cover specifics about how to successfully break down a script and explore different acting techniques.
Course Outcomes
This series will equip actors with all the necessary techniques to create a deep, trusted engagement with their audience. A selection of general outcomes are:
Become more authentic & truthful

Develop better use of physical, vocal and habitual patterns

Control nerves & use them for your benefit

Greater body awareness and control

Mental and physical preparation techniques

Evolve screen acting techniques

Perform for screen audition and self-tapes
Session Details
When:  6 x Monday's
Dates: 4th September – 9th October 2023
Cost: $340.00 (10% off for members)
Time: 6pm – 9pm
Format: ONLINE
Participants: 16 Maximum
Payment Information
How To Pay & Instalment Option: The easiest way to pay is by Electronic Funds Transfer (EFT) using the bank details on the invoice (please quote the invoice number in the transfer information), or by simply clicking the 'pay online' link also on the invoice (bank fees apply). You will be emailed an invoice upon acceptance into the program. Payment is due no later than the due date stated on the invoice, however if you would like to pay in instalments please call or email the office to arrange the dates and amounts you will pay. Please note full payment of the course is due by the time the course finishes. You can start paying in instalments at anytime upon receipt of the invoice.
About Tess Haubrich
2022 – After The Verdict
Television, Channel 9, Various
2021 – Escape from Spiderhead
Feature film, Netflix, Joseph Kosinski
2019 – Bad Mothers – Sarah
Television, Filthy Productions, Various
2019 – Treadstone – Samantha
Television, USA Network, Various
2018 – Nekrotronic – Torquel
Feature Film, Hopscotch, Kiah Roache-Turner
2018 – Pine Gap – Jasmina
Television, Screentime/Netflix, Mat King
2017 – Alien: Covenant – Rosenthal
Feature Film, Scott Free / Twentieth Century Fox, Ridley Scott
2017 – Wolf Creek 2 – Rebecca
Television, Screentime / Stan, Greg McLean, Kieran Darcy-Smith, Geoff Bennett
2017 – Bleeding Steel – Woman In Black
Feature Film, Heyi Pictures, Leo Zhang
2016 – A Thousand Words – Claudia
Short Film, Australia St Productions, Alex Thompson
2014 – Infini – Lisa
Feature Film, Stormvision, Shane Abbess
2014 – Foal – Aurora
Short Film, AFTRS, Vanessa Gazy
2014 – Home & Away – Shandi
Television, Seven, Various
2013 – Blood Pulls A Gun – Mysterious Woman
Short Film, Prodigy Films, Ben Briand
2013 – Like Breathing – Bel
Short Film, Julia Kelly , Liz Cooper
2013 – Jack Irish: Dead Point – Sienna
Television, ABC, Jeffrey Walker
2012 – The Wolverine – Cashier
Feature Film, Twentieth Century Fox, James Mangold
2011 – Slide – Jessica
Television, Playmaker Media & Hoodlum, Tori Garrett
2010 – Some Static Started – Pretty Girl
Short Film, Ben Briand , Ben Briand
2009 – Drowning – Phaedra
Short Film, Azure Productions and Screen Australia, Craig Boreham
2009 – Home and Away – Catie Merrin
Television, Seven Network, Various
2009 – Adrian Martin's Mise en Scene – Actor
Short Film, AFTRS (physical TV), Students at AFTRS
2008 – Vinyl – Shayla
Short Film, Azure Productions and Screen Australia, Ashley Farfield
– The Vagina Monologues – Featured
Stage, Seymour , Emma Powell
– Hayfever – Myra Arundel
Stage, New, Rosanne Macnamara
Apply For The Course
Please send an expression of interest including your C.V. & headshot to courses@thehubstudio.com.au or use the below form. Please note the course is by invitation only. If offered your place will only be held once payment is received in full. Failure to do so will forfeit your place on the course.
For more information or queries please don't hesitate to call on (02) 9212 0522 or alternatively email us on the above address.
Course Application Form
IMPORTANT INFO!! We are experiencing some unusual issues with our forms from time to time. If your form isn't sending through please email the same information, including your CV and Headshot via email to courses@thehubstudio.com.au and we'll get back to you asap. OR call 02 9212 0522.
Related Courses
Contact Us
For further questions or queries please contact us directly during 10am – 5pm / Monday – Friday on the below details:
Our office and studio is located across from Victoria Park and the Broadway Shopping Centre in Sydney's Chippendale. For best parking and travel options please click here.
Further Questions
The HubStudio prides itself on helping professional actors to facilitate their training journey. If you would like more information about this course, or more importantly which courses would suit you best, then please email or call us to discuss your training goals.