Course Overview
Over six weeks coach Mike Booth takes the actor through the main components of the Meisner technique. The great teacher Sanford Meisner revolutionised American acting in the 1950s by developing a simple approach that grounded the actor in moment-to-moment spontaneity and an emphasis on action, listening and responding. The technique is remarkably affective in getting you out of your head and freeing you up to perform with power and simplicity.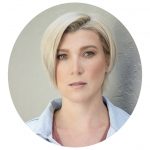 SHANTALLE ALEXANDER
"It was an absolutely outstanding class. It allowed me to really connect with my instrument and my own intuition. As well as, being able to react in the moment truthfully to my fellow actors. It helped me create memorable performances that were in the moment and very truthful. It felt that I was honoring myself, my fellow actors and the script at hand. Mike Booth was exceptional in catering the course to each individuals experience. He has a great handle of the Mesiner Technique."
Course Outline
The course is broken down into three main stages – the Instrument, the Act and the Process. We devote two weeks to each of these stages and cover the following elements:
Repetition Exercise – developing connectedness, impulsivity and listening & response

Independent Activity – exploring the actuality of performing a task under a given set of circumstances

Preparation – physical and mental exercises to begin your work in a state of aliveness

Introduction to Text – how to approach scripts without pre-emptive biases and ideas

QSI – How to convert written dialogue into spoken action

Text Analysis – technique to break down scenes to find the deepest and clearest way into playing the role

Rehearsal and blocking – get a scene on its feet and explore the rehearsal process
Course Outcomes
This series will equip you with the foundation of a rock-solid technique that will enable you to live truthfully under a given set of circumstances.
Become more authentic and truthful

Develop the muscle to allow impulsivity

Build confidence – trust in self that you are enough

Greater body awareness and control

Technique to analyse scripts

Mental and physical preparation techniques
Session Details
Day: 6 x Thursdays 
Date: 21st April – 2nd June (skipping the 26th May)
Time: 7pm – 10pm
Venue: The HubStudio, 18 City Road, Chippendale 2008
Participants: 14 Maximum on each workshop 
Price: $372.00 incl GST (10% off for members)
Payment Options 
How To Pay & Instalment Option: The easiest way to pay is by Electronic Funds Transfer (EFT) using the bank details on the invoice (please quote the invoice number in the transfer information), or by simply clicking the 'pay online' link also on the invoice (bank fees apply). You will be email an invoice upon acceptance into the program. Payment is due no later than the due date stated on the invoice, however if you would like to pay in instalments please call or email the office to arrange the dates and amounts you will pay. Please note full payment of the course is due by the time the course finishes. You can start payment instalments at anytime upon receipt of the invoice.
About Michael Booth
At university, Mike performed in plays by Marsha Norman, Neil Simon, Arthur Miller, Sam Shepard, Nicky Silver, Stephen Sewell, Edward Albee, Ted Tally, Tom Stoppard and Julian Mitchell. In that time he also wrote and directed his first short play, Crucial Pursuit,  a rom-com about unrequited love and the game of Trivial Pursuit. His devotion to theatre led to his dropping out of his mathematics degree and attempting to become a playwright. At 19 he was selected to join the NIDA Playwrights Studio where his one-act play The Tunnel was workshopped at the National Playwrights Conference in Canberra under the mentorship of Stephen Sewell and direction of Kate Gaul. The same play became part of the Tamarama Rocksurfers' first ever production at The Old Fitzroy, directed by Jeremy Cumpston.


Mike's continued fascination with the art of acting led him to study in New York at the Atlantic Theatre Company, with teachers Karen Kollhaus, Robert Bella and William H Macy. Contemporaries in his class included Rose Byrne and Damien Walsh-Howling. Two years later Mike took up further studies in Chicago with Steppenwolf Theatre Company. His teachers at Steppenwolf included Austin Pendleton, Anna D Shapiro, Sheldon Patinkin, Tina Landau, Jeff Perry and Rondi Reed. This proved to be a life-affirming experience that galvanised Mike's sense of belonging to the world of the theatre. Almost a decade later Mike would enjoy a personal career highlight when his own company was invited to perform his play That Old Chestnut exclusively for the Steppenwolf cast of the Pulitzer Prize and Tony Award-winning August: Osage County in the green room of the Sydney Theatre.


Mike has co-founded three theatre companies and two film production companies. The Group Theatre, formed in 2002 with former actor Amos Szeps, enjoyed productions at Belvoir Street  Theatre, The Old Fitzroy, Darlinghurst Theatre, as well as two legendary shows, Lord of the Flies and Hurly-Burly, at the Stables Theatre, directed by Iain Sinclair. For a decade Mike ran Cathode Ray Tube with fellow actors Jessica Wren and Alistair Powning, producing original work for the Old Fitzroy and the beloved Tap Gallery in Darlinghurst.


His writing and directing has expanded to the world of cinema, Mike's other great passion. He collaborated with award-winning actor Damon Herriman on the short film The Hitch, a black comedy about a serial killer and a hitch-hiker, that enjoyed world-wide festival success. His feature film Mr Pillow, starring Andrew Henry, had its world premiere as a live stream during the 2020 lockdown. Mike's latest feature film Thirty-Three, an adaptation of his play (co-authored with Alistair Powning), is in the latter stages of post-production and will play the festival circuit in 2021.


As a TV actor, Mike guested in the first three seasons of Packed to the Rafters and enjoyed notoriety as Harry, the eccentric housemate to Brooke Satchwell, in the Network Ten series Wonderland. He has further claim to notoriety in advertisement land as the revered and reviled Greater Union / Event Cinemas guy. 


Mike has taught acting for over twelve years, both as a private coach and at schools around Sydney, including the Hub Studio and the Sydney Actors Association. His dedication to his own development has not wavered, having participated, audited and assisted five of Larry Moss's Sydney masterclasses and recently completing the year-long module course with the Impulse Company in London. 
Apply For The Course
Please send an expression of interest including your C.V. to courses@thehubstudio.com.au or use the below form. Please note the course is by invitation only. If accepted we shall send out an application form with all the course information. Notification for acceptance will be made no later than one week before course commencement.
If offered your place will only be held once payment is received in full. Failure to do so will forfeit your place on the course. For more information or queries please don't hesitate to call on (02) 9212 0522 or alternatively email us on the above address.
Course Application Form
IMPORTANT INFO!! We are experiencing some unusual issues with our forms from time to time. If your form isn't sending through please email the same information, including your CV and Headshot via email to courses@thehubstudio.com.au and we'll get back to you asap. OR call 02 9212 0522.
Contact Us
For further questions or queries please contact us directly during 10am – 5pm / Monday – Friday on the below details:
Our office and studio is located across from Victoria Park and the Broadway Shopping Centre in Sydney's Chippendale. For best parking and travel options please click here.
Further Questions
The HubStudio prides itself on helping professional actors to facilitate their training journey. If you would like more information about this course, or more importantly which courses would suit you best, then please email or call us to discuss your training goals.