Hub|X  – Industry Talks for Actors
The Hub|X – Industry Talks for Actors program is a recent initiative by The HubStudio. The aim is to invite key note speakers for an engaging an informal conversation around the craft of acting and the industry in general. Each talk will be targeted around a specific topic with audience feedback and questions included.
LATEST EVENT 
PAST

EVENTS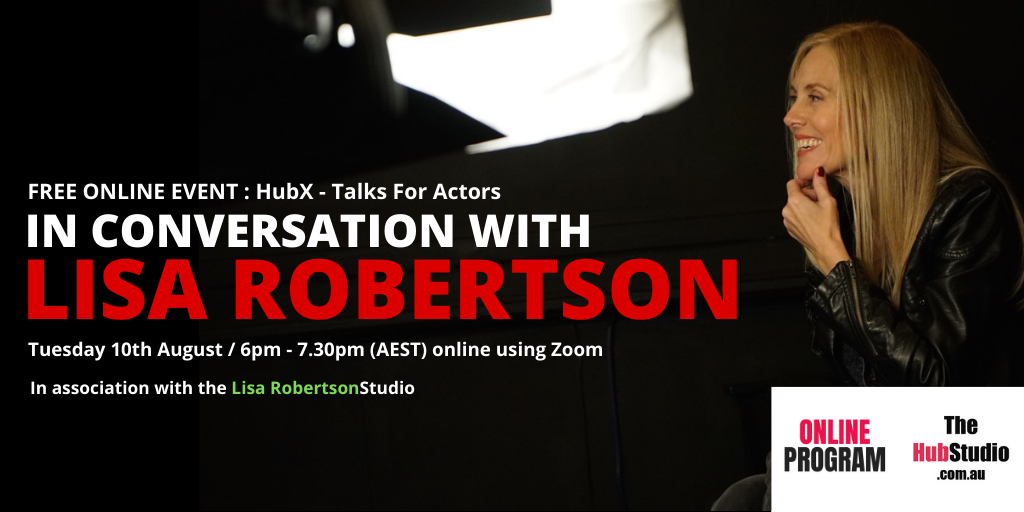 Tuesday 10th August / 6.00pm – 7.30pm / ONLINE USING ZOOM.
We are excited to offer a very special FREE Hub X online event, a Q&A with premier acting coach Lisa Robertson, in anticipation of her upcoming Online course with the Hub.
Lisa has spent over 18 years working with and training actors in LA and during this time, has coached Emmy award-winning and multi-nominated performances. She has trained as an actor in London, San Francisco (American Conservatory Theater) and in LA, studying under esteemed tutors such as Larry Moss in LA , under which she is know as his protégée'.  Come and join us!
In Conversation with Alison Fowler & Stephanie Pringle from Chick & Chips Casting
How To Innovate While We Isolate (again) w/ Special Guest Angie Ford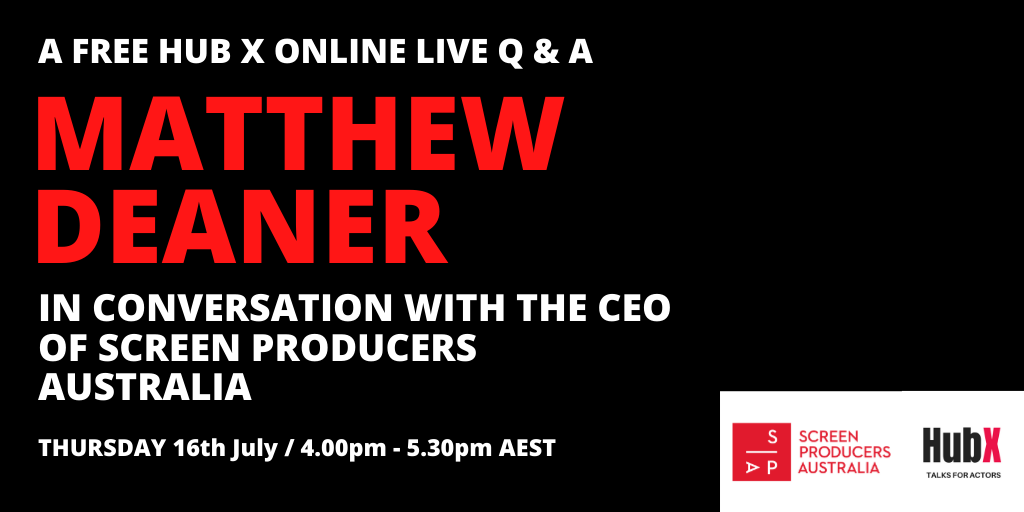 Hub X: In Conversation With Matthew Deaner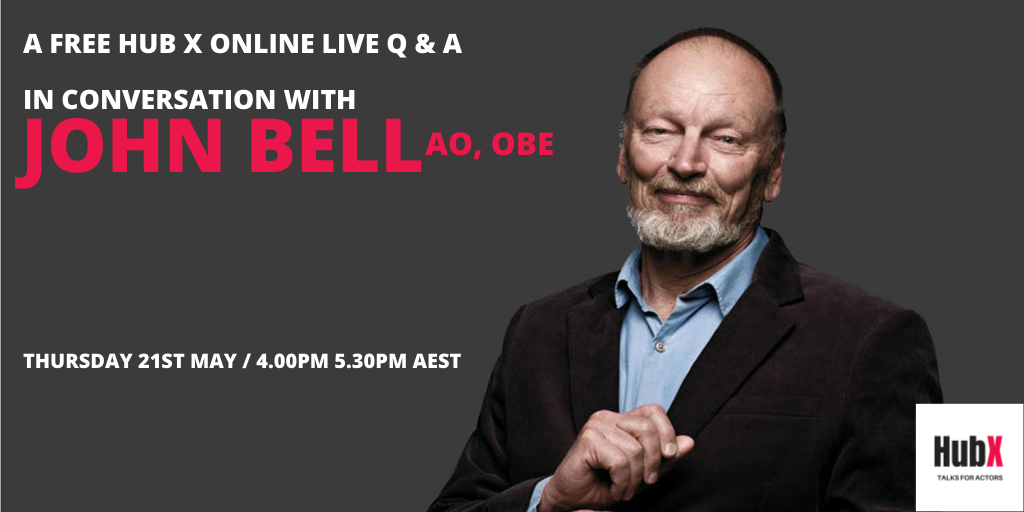 Hub X: In Conversation With John Bell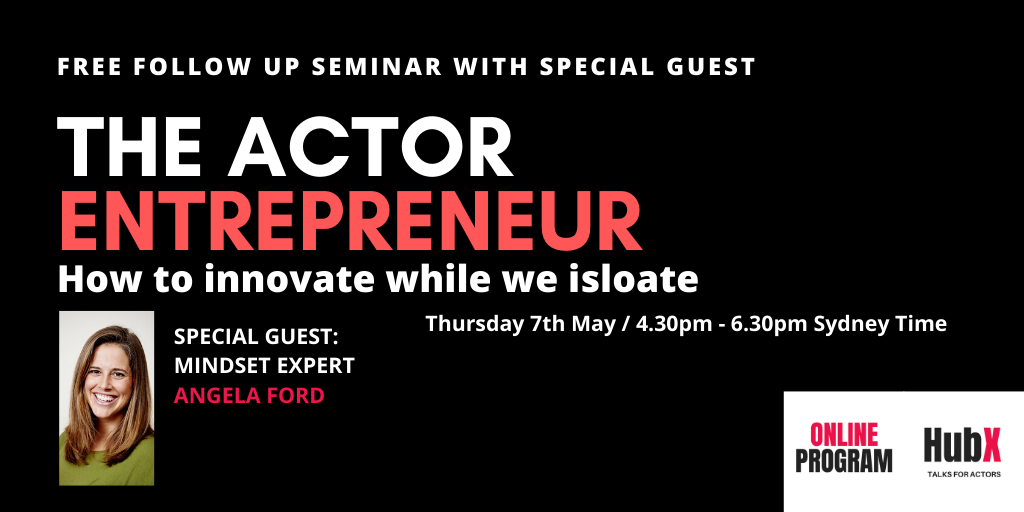 Seminar 3: How To Innovate While We Isolate W/ Special Guest Angela Ford

Belvoir St. Theatre: In Conversation With Eamon Flack 

In Conversation With: Kevin Jackson – Australia's leading acting coach. 
(PERTH) Friday 21st September 2018
Join Kevin Jackson in conversation for our first Hub X Perth, as Kevin gives the 'inside information' about his stella career as an acting coach and educator to Australia's leading talent; including Cate Blanchett, Sam Worthington, Jess Marais, Sarah Snook, Baz Luhrmann, Richard Roxburgh, Joel Jackson and many more.