Hub|X  – Industry Talks for Actors
The Hub|X – Industry Talks for Actors program is a recent initiative by The HubStudio. The aim is to invite key note speakers for an engaging an informal conversation around the craft of acting and the industry in general. Each talk will be targeted around a specific topic with audience feedback and questions included.
UPCOMING EVENT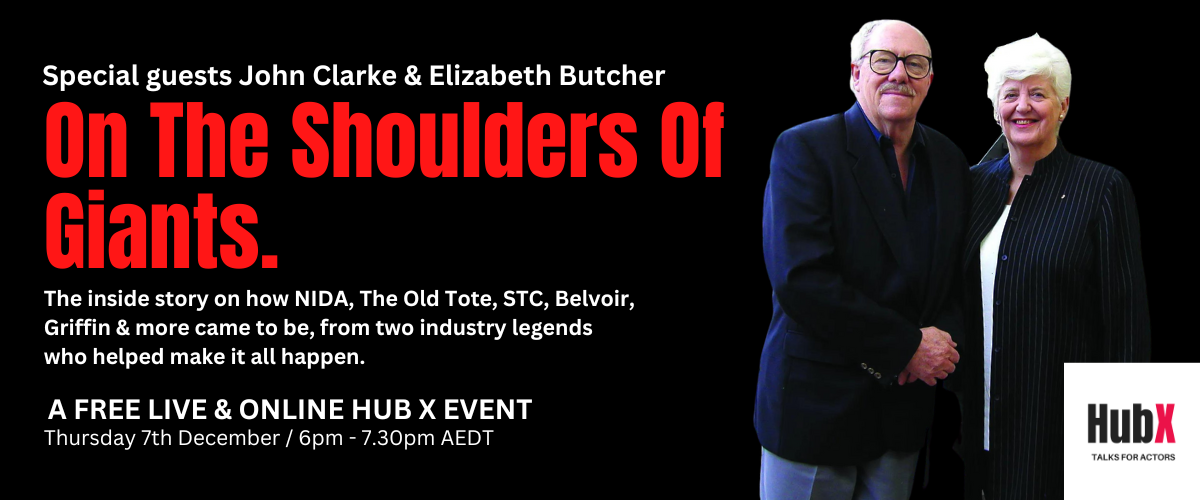 A special FREE Hub X Event : On The Shoulders Of Giants.
Hear the inside story on how NIDA, The Old Tote, STC, Belvoir, Griffin & more came to be, from two industry legends who helped make it all happen.
Often as actors we take for granted the institutions who have helped build and house our careers. This time though we ask two of the industry's most important figures on the history of what we see today; who built NIDA, why was the Sydney Theatre Company started, what was Mel Gibson really like, who started The Elizabethan Theatre Trust, what came before Belvior, and who funded the Griffin Theatre? To seek the future we must know the past. This is your opportunity. Come join us.
Come join us on Thursday 7th DECEMBER 2023 6pm – 7.30pm Sydney Time for a special one-off FREE event. 
PAST

EVENTS

Join us for our latest Hub X Talks For Actors, where we shine a spotlight on the versatile actor-turned-producer, Blake Northfield. We invite you to explore the full spectrum of Blake's journey, tracing his evolution from the familiar shores of acting on Home & Away to his current place in dynamic and often challenging world of film production, driven by his production company, Bronte Pictures.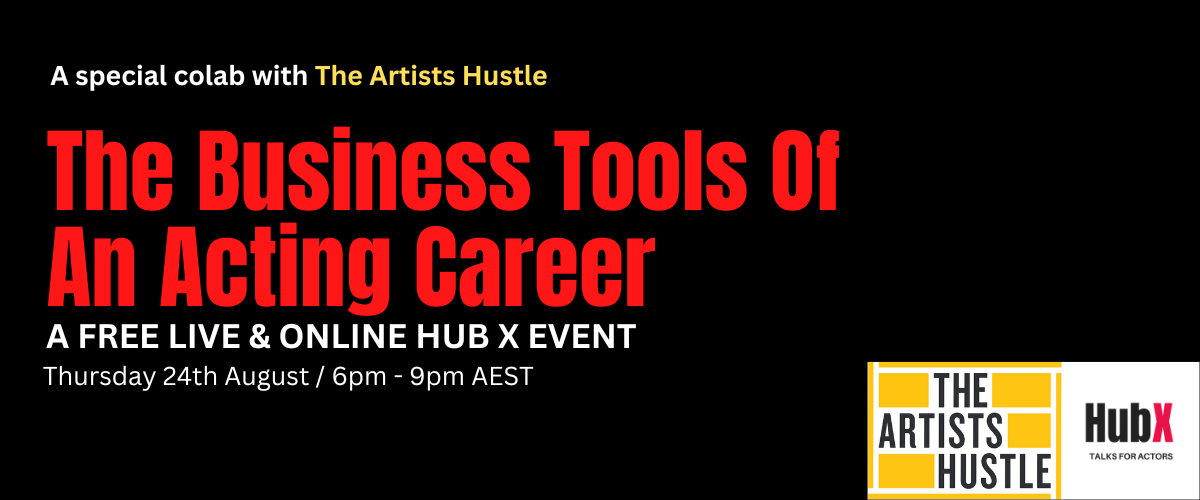 More than ever there are more ways to create the career as an actor. But do we even know what it means if we wanted to start a business and what that could look like as an actor? Dive into not only your bio, cv, headshot and showreel, but the OTHER aspects that can excel your career: creating goals, audition routines, communication, what networking means, industry awareness and the value of an online presence. There's also that chat about what you can do freelance and gaining representation.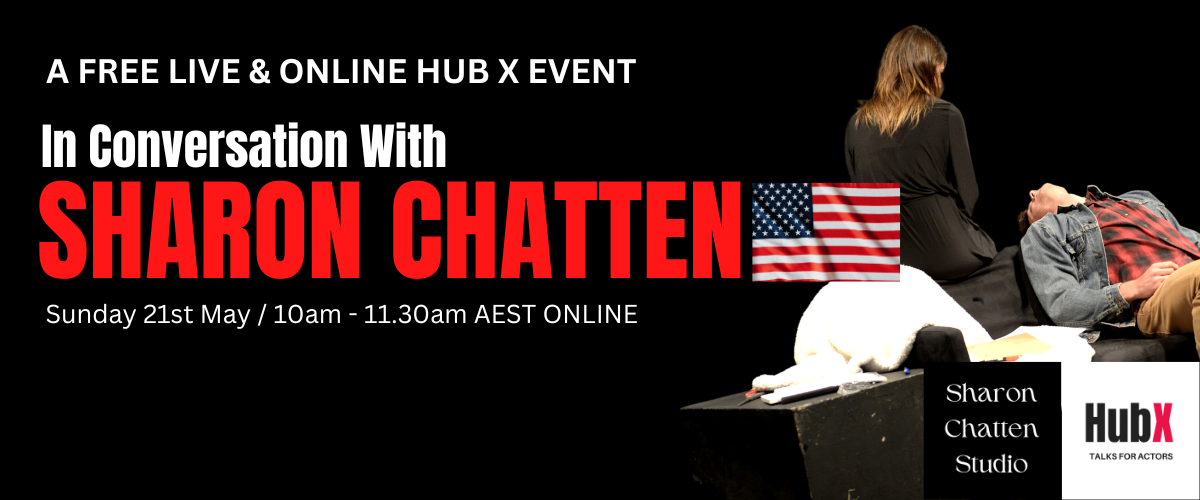 Sharon is a world-renowned acting teacher and acting coach. She has spearheaded Sharon Chatten Studio since 1980 and has taught for Lee Strasberg and Larry Moss. Sharon has had the honour of working with master talents including Elia Kazan, Arthur Penn, Robert Altman, Stella Adler, Uta Hagen, Robert Redford, Robert Duvall, Ellen Burstyn, Vincent D'Onofrio, Al Pacino, and many more.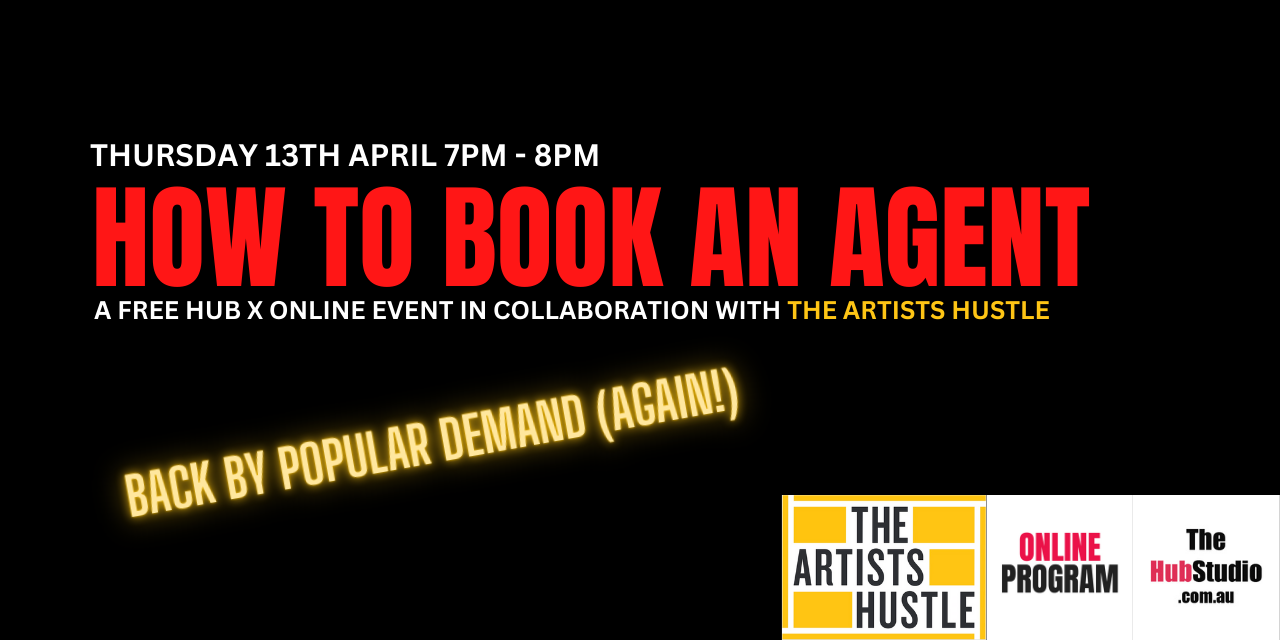 BACK BY POPULAR DEMAND (AGAIN!) this fantastic FREE Hub X – Talks For Actors event will be a two hour deep dive into the process of booking an agent in Australia. With increasing demand for agency representation and increasing competition, it's never been a more crucial time to up skill yourself in what can be one of the most tricky parts of the industry for many emerging, and even professional actors.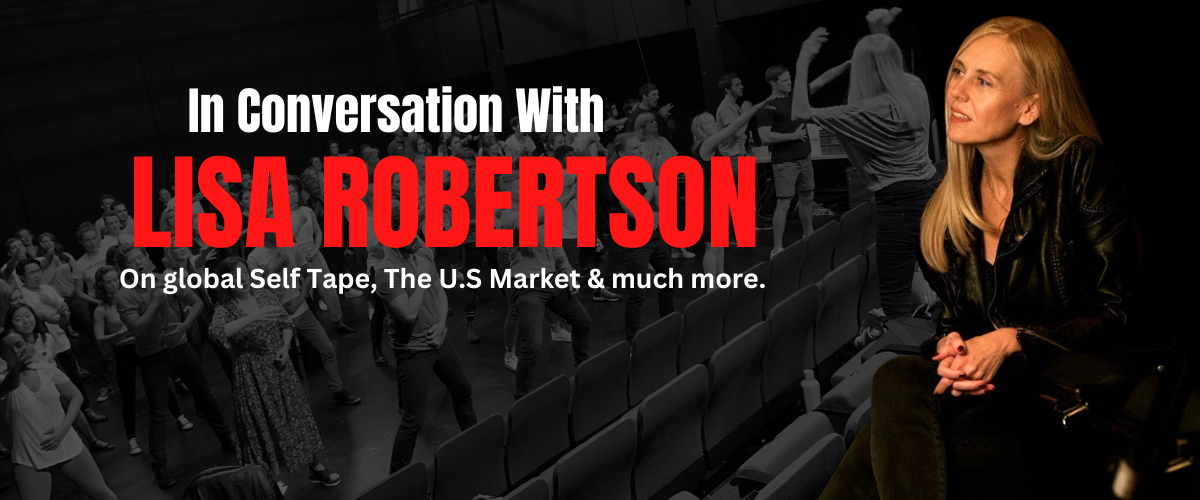 Join us for a special Hub X online event with the incredible Lisa Robertson where we discuss global self tape, and the U.S market, agencies, managers, the differences between the two countries, what is required for actors to win the role and much much more.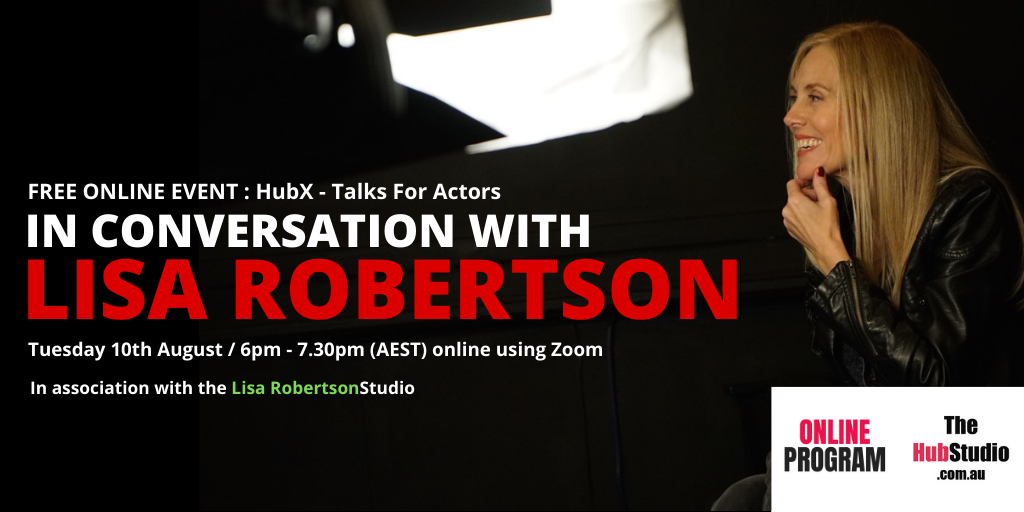 Tuesday 10th August / 6.00pm – 7.30pm / ONLINE USING ZOOM.
We are excited to offer a very special FREE Hub X online event, a Q&A with premier acting coach Lisa Robertson, in anticipation of her upcoming Online course with the Hub.
Lisa has spent over 18 years working with and training actors in LA and during this time, has coached Emmy award-winning and multi-nominated performances. She has trained as an actor in London, San Francisco (American Conservatory Theater) and in LA, studying under esteemed tutors such as Larry Moss in LA , under which she is know as his protégée'.  Come and join us!
In Conversation with Alison Fowler & Stephanie Pringle from Chick & Chips Casting
How To Innovate While We Isolate (again) w/ Special Guest Angie Ford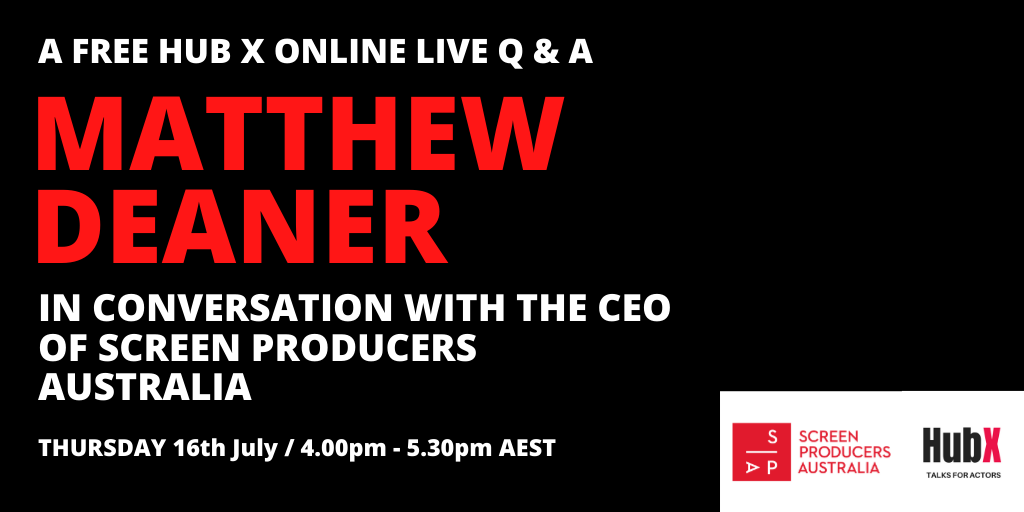 Hub X: In Conversation With Matthew Deaner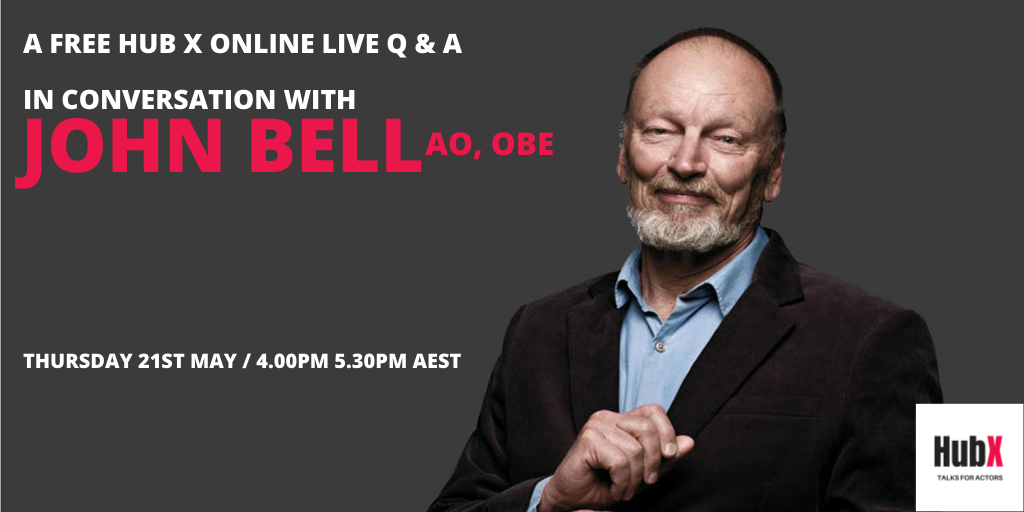 Hub X: In Conversation With John Bell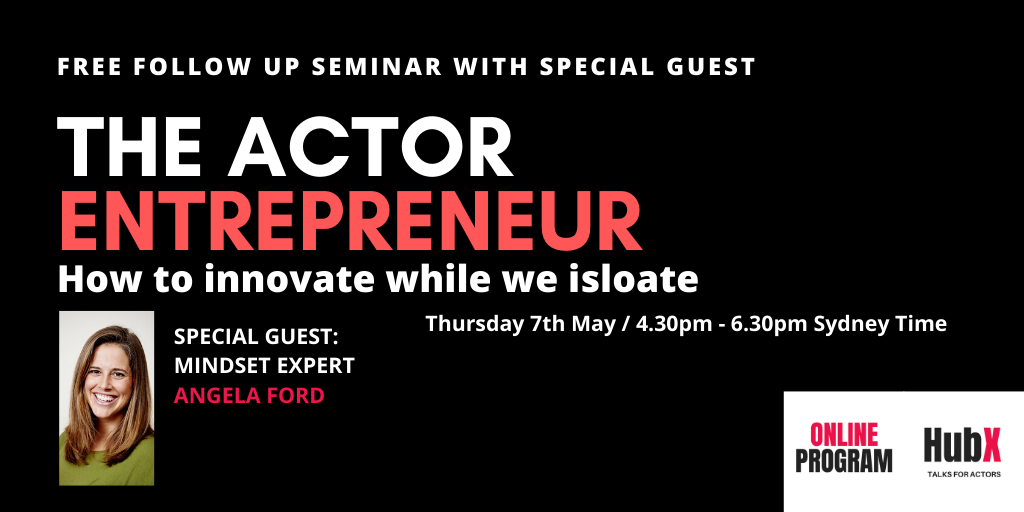 Seminar 3: How To Innovate While We Isolate W/ Special Guest Angela Ford

Belvoir St. Theatre: In Conversation With Eamon Flack 

In Conversation With: Kevin Jackson – Australia's leading acting coach. 
(PERTH) Friday 21st September 2018
Join Kevin Jackson in conversation for our first Hub X Perth, as Kevin gives the 'inside information' about his stella career as an acting coach and educator to Australia's leading talent; including Cate Blanchett, Sam Worthington, Jess Marais, Sarah Snook, Baz Luhrmann, Richard Roxburgh, Joel Jackson and many more.