Course Overview
Using the fundamentals of Improvisation, this course will give actors the skills to find true freedom in the casting and rehearsal room. Improvisation assists actors in finding the most important elements in acting… play, imagination, being alive and alert moment to moment in a scene and through active listening. Through this course you will create truthful characters, hone your ability to surprise and connect to impulse and it will also help you create spontaneous choices and scene work as an actor.
Course Outcomes
Over the six weeks you will; 
LOOK OUT: create truthful and surprising characters inspired by observation and text work.

FUN: connecting to impulse, play and your imagination.

FREEDOM: finding freedom and spontaneity in the audition/rehearsal room.

LISTEN: get out of your head and into your body whist connecting to sharping your ability to truely listen to your scene partner.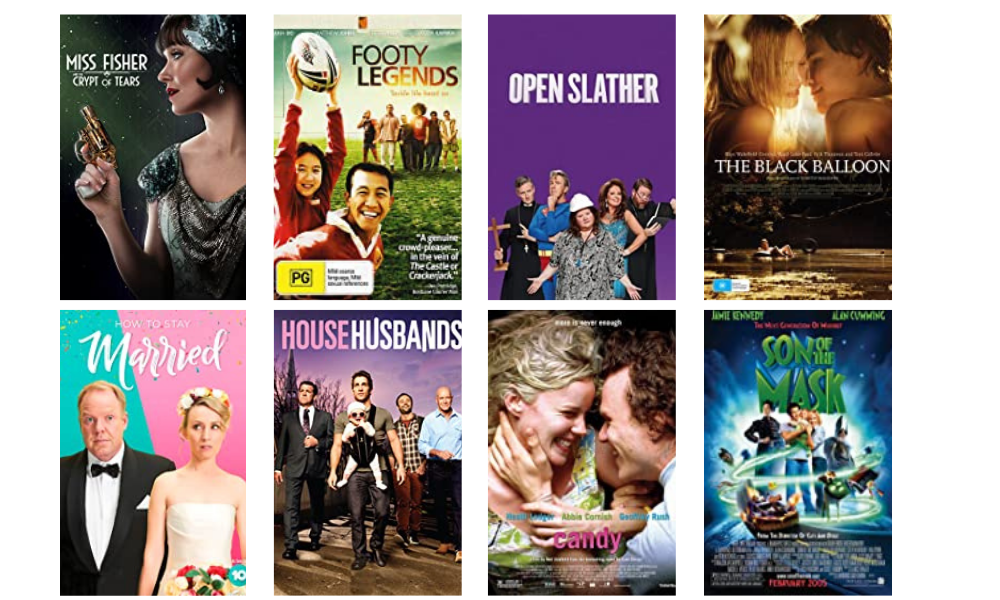 Session Details
When: 6 x Tuesdays
Dates: 16th February – 23rd March 2021 
Cost: $372.00 incl GST (10% off for members)
Time: 7pm – 10pm 
Venue: 18 City Rd, Chippendale, NSW 2008
Participants: 12 Maximum
Payment Information
How To Pay & Instalment Option: The easiest way to pay is by Electronic Funds Transfer (EFT) using the bank details on the invoice (please quote the invoice number in the transfer information), or by simply clicking the 'pay online' link also on the invoice (bank fees apply). You will be email an invoice upon acceptance into the program. Payment is due no later than the due date stated on the invoice, however if you would like to pay in instalments please call or email the office to arrange the dates and amounts you will pay. Please note full payment of the course is due by the time the course finishes. You can start payment instalments at anytime upon receipt of the invoice.
About Holly Austin
Holly Austin is one of Australia's most versatile multi-disciplinary performers celebrated for her individuality in theatre-making and her unique vocal dexterity.
Holly is a NIDA graduate and is the recipient of The Mike Walsh Fellowship and The Ian Potter Cultural Award and The Joan & Betty Rayner Fellowship.
She studied Clowning with Pierre Byland in Switzerland and Improvisation with Keith Johnstone at Loose Moose Theatre Company in Canada, and at Second City and io in Chicago.
She has a vast number of screen and theatre credits under her belt including The Comedy Channel's Open Slather and most recently appeared in the feature film Miss Fishers Crypt of Tears and Channel Ten's, How To Stay Married.
Not only a dextrous and skilled performer, Holly is a writer for both stage & screen and generates much of her own work. She was co-awarded $10,000 through Queer Screen's Inaugural Pitch Off Competition and won best screenplay at The Mardi Gras Film Festival for Butch, a new queer comedy series co-written with Zoe McDonald. In 2020 Butch received development funding through Screen Australia.
In 2017, Holly was co-awarded, The Philip Parsons Award for playwriting. Her theatre company Cubbyhouse Co. were commissioned to create a new work for family audiences for Belvoir Theatre. Holly co-wrote the ABC Fresh Blood series Ultimate Fanj and the beautiful theatre work Ruby's Wish, which toured nationally in 2018 to The Sydney Opera House, Arts Centre Melbourne Centre and Perth's Awesome Festival. In April 2019 her solo family work Dr. AudiYO's Giant Adventure, premiered at The Melbourne International Comedy Festival, presented by Theatre Works and Froudist. In 2020 this work is set to tour nationally.
Holly is also a musician and beatboxer and has performed nationally and internationally with the likes of Grammy Award winning artist Common, Martha Wainwright, John Butler, Amanda Palmer, Holly Throsby and played at the SXSW Festival with Sui Zhen.
Apply For The Course
Please send an expression of interest including your C.V. to courses@thehubstudio.com.au or use the below form. Please note the course is by invitation only. If accepted we shall send out an application form with all the course information. Notification for acceptance will be made no later than one week before course commencement.
If offered your place will only be held once payment is received in full. Failure to do so will forfeit your place on the course. For more information or queries please don't hesitate to call on (02) 9212 0522 or alternatively email us on the above address.
Course Application Form
IMPORTANT INFO!! We are experiencing some unusual issues with our forms from time to time. If your form isn't sending through please email the same information, including your CV and Headshot via email to courses@thehubstudio.com.au and we'll get back to you asap. OR call 02 9212 0522.
Contact Us
For further questions or queries please contact us directly during 10am – 5pm / Monday – Friday on the below details:
Our office and studio is located across from Victoria Park and the Broadway Shopping Centre in Sydney's Chippendale. For best parking and travel options please click here.
Further Questions
The HubStudio prides itself on helping professional actors to facilitate their training journey. If you would like more information about this course, or more importantly which courses would suit you best, then please email or call us to discuss your training goals.