Sharon Chatten Masterclass ONLINE. 
Exploring Relaxation & Sensory Work in Method Acting. 
An exclusive new online series in association with Sharon Chatten Studio Los Angeles. 
Course Outline | Course Outcomes | Session Details | Apply Now
Course Overview
It is with great pleasure that the HubStudio welcomes Sharon Chatten for an exclusive live online series, direct from Los Angeles. Sharon is a world-renowned acting teacher and acting coach. She has spearheaded Sharon Chatten Studio since 1980 and has taught for Lee Strasberg and Larry Moss. Sharon has had the honour of working with master talents including Elia Kazan, Arthur Penn, Robert Altman, Stella Adler, Uta Hagen, Robert Redford, Robert Duvall, Ellen Burstyn, Vincent D'Onofrio, Al Pacino, and many more. (See partial client list below.)
"To study Relaxation and Sensory work with Sharon Chatten, is to be taught by a master!"
LARRY MOSS
Sharon was taught the legacy of Relaxation & Sensory Work as a member of The Actors Studio since 1975 from her mentor Lee Strasberg, and is passionate about passing it on!
Are physical and mental tensions getting in the way of your freedom of expression, privacy, and presence?

Do you struggle with how to carbonate and sustain emotional and physical conditions required for scenes?

Do you question how to get out of your head and into your voice and body?
In this workshop, actors will participate in both physical & mental relaxation techniques as well as various sensory exercises to help with your emotional range as an actor and your ability to craft unique physicalities. 
This course is run in association with the Sharon Chatten Studio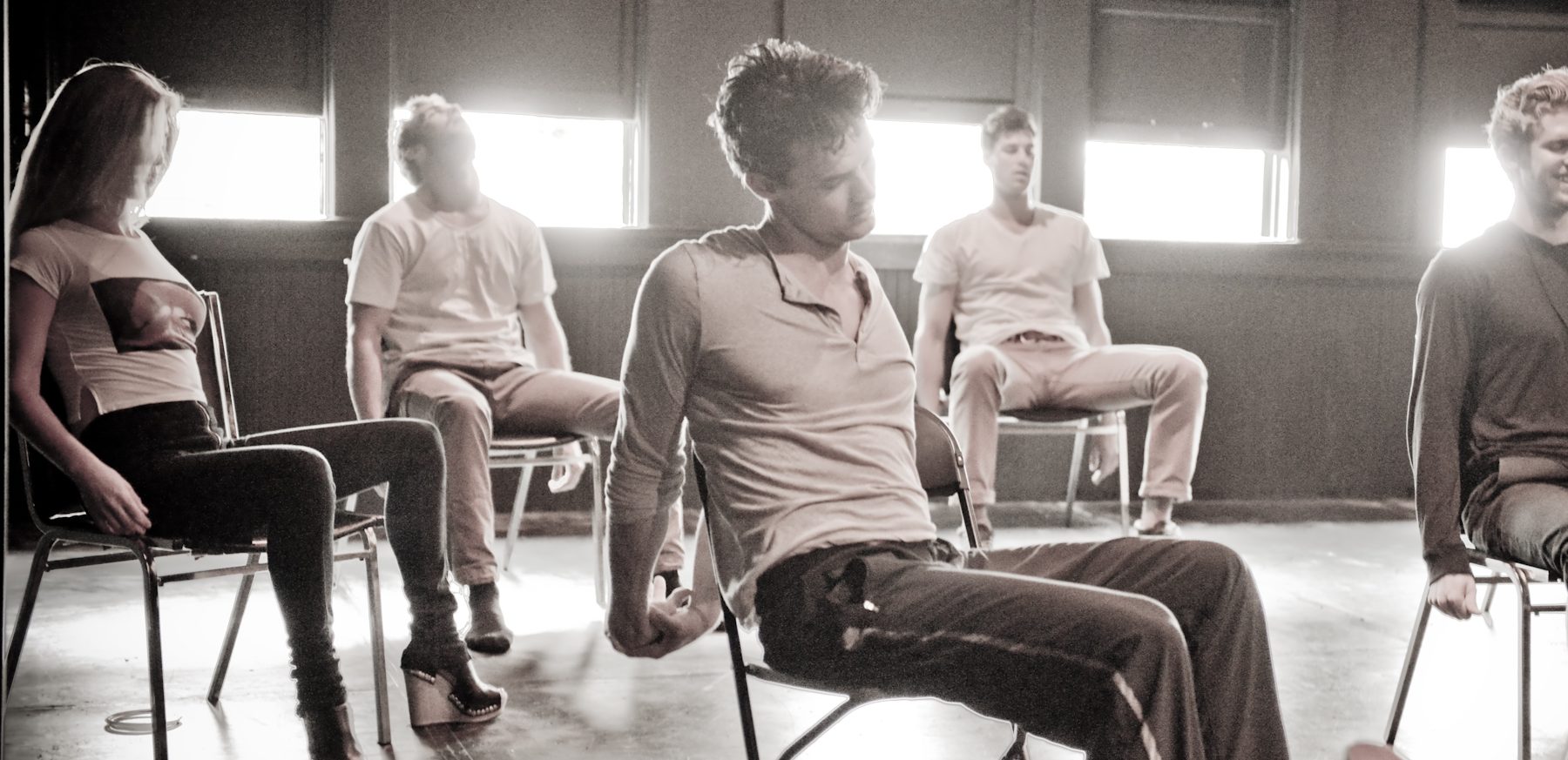 Coaching Testimonials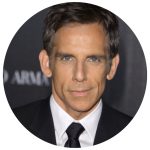 BEN STILLER
"Sharon is an incredible teacher. I started with her over 25 years ago and keep coming back. Her work is all based on truth and process and not result, but the result is getting to a place that is specific, interesting and alive. I love her."
(High Desert (Apple TV), Severance (Apple TV), Locked Down (HBO), In The Dark (The CW), Escape At Dannemora (SHO), Arrested Development (FOX/Netflix), Friendsgiving, Hubie Halloween (Netflix), The Meyerowitz Stories (Netflix), Brad's Status, Another Period (Comedy Central), Zoolander 2, While We're Young, The Secret Life Of Walter Mitty, The Watch, Tower Heist, Little Fockers).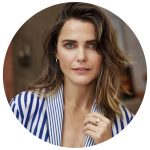 KERI RUSSELL
"Known and worked with Sharon for years. Great detailed audition prep and really good at breaking down script before shooting. Energetic, soulful and detailed work."
(The Diplomat (NETFLIX), Cocaine Bear, Extrapolations (Apple TV), Antlers, Star Wars: Episode IX – The Rise of Skywalker, The Americans (FX).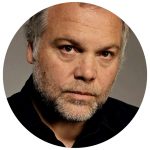 VINCENT D'ONOFRIO
"I can say without hesitation that I am the actor I am because of what Sharon Chatten taught me and how she inspired me. No doubt in my mind. I know she still continues to inspire my peers. I have thanked her over and over but it can never be enough"
Lift (Netflix), Hawkeye (Disney+), The Eyes of Tammy Faye, The Unforgivable (Netflix), Work In Progress (SHO), Godfather of Harlem (ABC/Epix), Ratched (Netflix), Interrogation (CBS), The Kid, Death Wish, CHIPS, Rings, Daredevil (Marvel/ABC/Netflix), Ghost Wars (Syfy), Emerald City (NBC), Law & Order: Criminal Intent (NBC).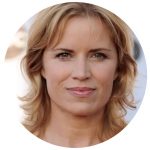 KIM DICKENS
"I'm forever grateful for the day I met and began working with Sharon Chatten. I work with Sharon on everything that I can, it's become part of my process. She is a true artist, gifted at script analysis, character development and teaching. Working with her keeps me disciplined, specific, grounded in technique and always artful in my work."
Fear the Walking Dead (AMC), Deadwood (HBO), The Good Nurse (Netflix), The In Between (Paramount+), Land, The Highwaymen (Netflix), Briarpatch (USA), Land, Lizzie, Miss Peregrine's Home for Peculiar Children, House of Cards (Netflix), Gone Girl, Treme (HBO), White Collar (USA), Sons of Anarchy (FX).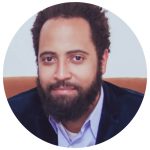 DIALLO RIDDLE
"I took a lot of acting classes when I moved to LA (from a lot of big name acting teachers no less), but no one comes close to Sharon. With Sharon, you can unlock the secrets to a very natural, organic way of acting…. Sharon's tough, but she wants you to come alive in ways that, frankly, weren't possible for me before I enrolled in her class."
(Silicon Valley (HBO), South Side (Comedy Central), Sherman's Showcase (IFC), Indebted (NBC), Curb Your Enthusiasm (HBO), Black-ish (ABC), The Last O.G. (TBS).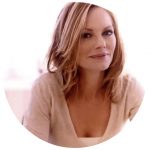 MARG HELGENBERGER
"I began studying with Sharon back in the mid-eighties, in her loft in New York. Her teaching had, and continues to have a passion and intensity that, at times, frightens me, but in a good way. Sharon's genuine love and concern for her students, the craft of acting, and for script analysis has always touched and inspired me. Sharon has an insatiable curiosity, and is a true humanitarian. I'm proud to be one of her students, as well as one of her friends."
All Rise (CBS), Getaway (NBC), A Dog's Journey, Behind Enemy Lines (FOX), CSI Immortality (CBS), Under The Dome (CBS), Intelligence (ABC), CSI: Crime Scene Investigation (CBS) – Emmy Nominee & Golden Globe Nominee.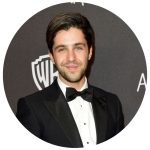 JOSH PECK
"I owe Sharon so much. Many teachers can tell you when something is wrong, very few can help you truly fix it. Sharon taught me the fundamentals of acting, she repaired bad habits that I was holding on to and she made me fall in love with the craft again. Her love for acting is contagious and you feel like you are truly doing the work when you are her student. I only wish that every aspiring actor could train with her, she is one of one"
Oppenheimer, 13: The Musical (NETFLIX), iCarly (Paramount+), How I Met Your Father (HULU), Turner & Hooch (DISNEY), Doors, Fuller House (NETFLIX), Teenage Mutant Ninja Turtles (NICK), Grandfathered (FOX), The Mindy Project (HULU), Drake & Josh (NICK).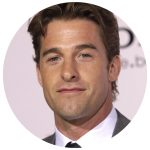 SCOTT SPEEDMAN
"I was lucky enough to find Sharon at a bit of a creative crossroads in my life and career. I had been working in Los Angeles for over a decade and, like many of us, I had gotten complacent. I was bored, I was uninspired, I was in a rut. This all changed the minute I began to work with Sharon. She was having none of this. Through her passion and intensity and with her take no prisoners attitude, I went to places I didn't know I was capable of. Words and phrases such as "no" or "I can't" were no longer tolerated and with this new found attitude my work (and life) began to open up again. For anyone who is looking to go beyond themselves and to be truly challenged, they would be wise to pay Sharon a visit. "
(Grey's Anatomy (ABC), Crimes of the Future, Sharp Stick, You (Netflix), Best Sellers, Run This Town,  Animal Kingdom (TNT), The Monster, Open (HBO), Last Resort (ABC), The Captive, Out of the Dark, Barefoot, October Gale)
Course Outline
In each class throughout the six-class series, Sharon will talk everyone through physical and mental relaxation. Each week actors will explore an assortment of sensory exercises utilising the five senses. These exercises will help actors in personalising people, places, objects, and events in a story.
All the emotions of your life are stored in the isolated muscle groups of the body. The way to tap into them is through the five senses. When your body and mind are relaxed you are more susceptible to sensory suggestion.
Learn how to relax your body and mind with techniques designed especially for actors based on Lee Strasberg's work
Learn how to use the five senses to personalise places — which will create 4th wall privacy.
Learn how to carbonate your emotional range and how to ignite the pilot lights to your emotional life! We will explore exercises using the five senses that will open your instrument to joy, sorrow, anger, silliness, love, sensuality, empowerment, etc.
Learn how to craft specific physical conditions such as drunk, stoned, heat, cold, etc.
Learn how to personalise and carbonate people, places, objects, and events in a story.
Learn sound release exercises which will connect you to your own truths, open up your body and voice, and help you to build confidence in speaking from an expansive place. Sound release is important to let out your emotions in order to get out of your head and into your body and voice.
Other exercises will include using music and movement to free up the actor and to find gestures and physical expressions unique to the individual for use in both dramatic and comedic work.
Course Outcomes
Actors will learn physical and mental relaxation techniques as well as sensory work.
To better carbonate the personalisation of people, places, objects and events
To help with both emotional and physical preparations for roles
To help with 4th wall privacy
How to be specific versus general with physicality such as drunk, stoned, fatigue, heat, cold, sensuality, etc.
Session Details 
What: 6 x Sunday Sessions 
Dates: 4th June – 9th July 2023
Time: 10am – 1pm AEST (Sydney time)
Format: Online using Zoom
Price : $985.00 incl GST 
Payment Information
How To Pay & Instalment Option: The easiest way to pay is by Electronic Funds Transfer (EFT) using the bank details on the invoice (please quote the invoice number in the transfer information), or by simply clicking the 'pay online' link also on the invoice (bank fees apply). You will be email an invoice upon acceptance into the program. Payment is due no later than the due date stated on the invoice, however if you would like to pay in instalments please call or email the office to arrange the dates and amounts you will pay. Please note full payment of the course is due by the time the course finishes. You can start payment instalments at anytime upon receipt of the invoice.
About Sharon Chatten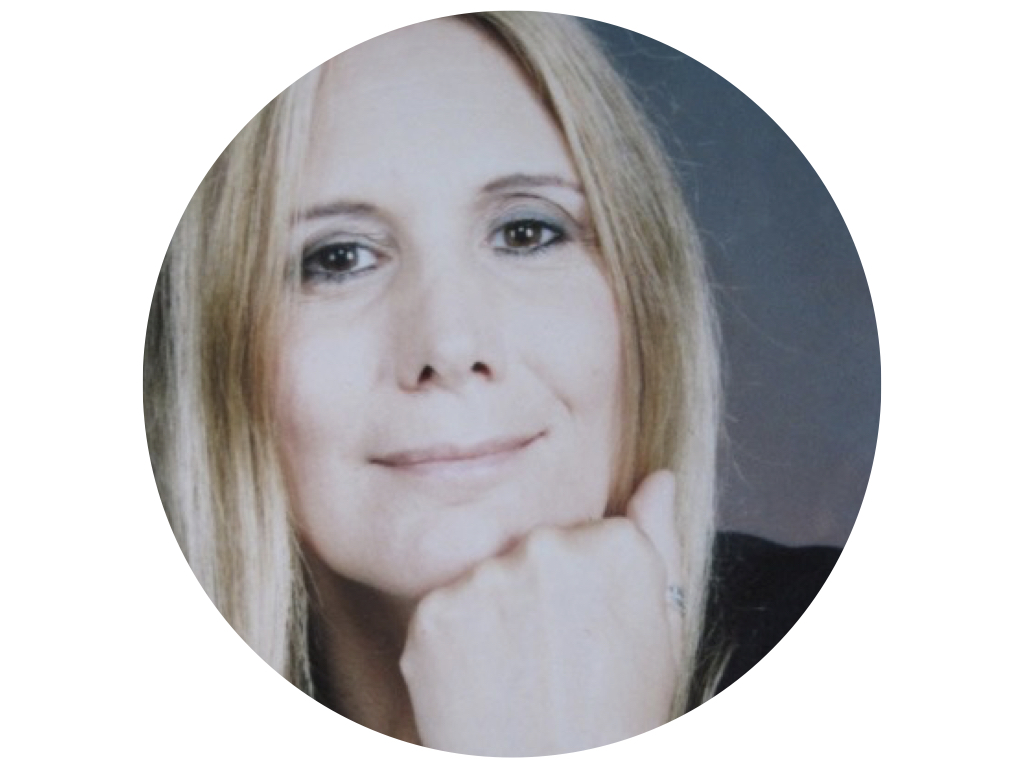 Since 1980, Sharon has been teaching ongoing acting classes and working extensively as a private coach in Los Angeles and New York. From 1980-1988 she spearheaded the Sharon Chatten Studio in New York City while also teaching at the Lee Strasberg Theatre Institute as well as for Warren Robertson and Larry Moss. In 1988, she permanently moved her studio to Los Angeles.
Before committing full-time to teaching, Sharon had leading roles as an actress since she was 8 years old in hundreds of plays nationally including in NYC Sharleen in Hillbilly Women directed by Arthur Penn, Cassandra in The Chain written and directed by Elia Kazan, Marie Garga opposite Al Pacino in Bertolt Brecht's Jungle of Cities directed by Liviu Ciulei, James Purdy & the Works directed by John Stix at Ensemble Studio Theatre, Special Family Things opposite Lois Smith at The American Place Theatre, and portrayed the Mute in Getting Through the Night by John Ford Noonan. She toured the entire continental USA for a year with The National Shakespeare Company playing in repertory Juliet in Romeo and Juliet, Viola in Twelfth Night, and Constance in She Stoops To Conquer. Sharon was a member of the Ensemble Touring Company out of the American Conservatory Theatre in San Francisco performing original plays developed by the company when the great William Ball was Artistic Director of ACT. She acted in leading roles in scores of original plays both regionally — including Cheryl in When You Comin' Back, Red Ryder? by Mark Medoff at the Cincinnati Playhouse, Hennie in Awake and Sing! by Clifford Odets with Ron Silver and directed by Jeffrey Hayden at The Actors Studio LA — and in New York at The Actors Studio, Ensemble Studio Theatre, New Dramatists, The American Place Theatre, Circle In The Square, Playwrights Horizons, and many other venues.
Among featured roles in film and TV, Sharon was critically acclaimed for her role as Jan Stennis, the female lead in the film Over-Under, Sideways-Down produced by Cine Manifest and directed by Steve Wax and Gene Corr, played Jeannie Berlin's sister in the feature Sheila Levine Is Dead and Living in New York directed by Sidney Furie, and portrayed the mystery woman in the Peter Yates film Eyewitness with William Hurt, Sigourney Weaver, Christopher Plummer, and Irene Worth. She guest starred often on the CBS TV series The Equalizer as well as for the wonderful PBS Visions series.
Sharon was made a lifetime member of The Actors Studio in 1975 and a lifetime member of Ensemble Studio Theatre in 1980. Under the personal invitation of Robert Redford, she participated in the founding two seasons of the Sundance Film Institute as a Resource Artist acting in numerous films by new filmmakers including playing Yolandia in the film Yolandia opposite Robert Duvall.
She has taught relaxation/sensory work with students at Yale University (Fine Artists), and Stanford University (Graduate School of Business), lectured at UC Santa Barbara (Film Department), taught at the USC School of Cinema, and has been a guest on numerous panels including those for SAG and AFTRA.
Sharon has had the honor and delight of working with master talents:
Lee Strasberg, Elia Kazan, Arthur Penn, Robert Altman, Harold Clurman, Stella Adler, Uta Hagen, William Ball, Nikos Psacharopoulos, Cheryl Crawford, Robert Woodruff, Liviu Ciulei, Robert Redford, Robert Duvall, Ellen Burstyn, Lee Grant, Shelley Winters, Estelle Parsons, John Stix, Larry Moss, Vincent D'Onofrio, and Al Pacino.
PARTIAL CLIENT LIST (alphabetically)
Lexi Ainsworth * Keegan Allen * Krista Allen * Laura Allen * David Archuleta * Nnamdi Asomugha * Brandon Barash * Julie Berman * Justin Bieber * Gil Birmingham * Michelle Borth * Jacqueline Bracamontes * Michael Buble * Austin Butler * Nathin Butler * Jim Carrey * Shawn Christian * Eddie Cibrian * Jeremy Davies * Wallis Day * Paz De La Huerta * Cameron Diaz * Kim Dickens * Matt Dillon * Vincent D'Onofrio * Elise Eberle * Sherilyn Fenn * Amanda Foreman * Jorja Fox * Rick Fox * James Gandolfini * Janeane Garofalo * John Getz * Tamyra Gray * Eddie Griffin * Camille Guaty * Tracey Heggins * Marg Helgenberger * Mariel Hemingway * Catherine Hicks * Tyler Hilton * Lauren Holly * John Driskell Hopkins * Charlie Hunnam * Billy Idol * Vincent Irizarry * Amy Irving * Keean Johnson * Chris Kattan * Catherine Keener * Nathalie Kelley * Li'l Kim * Beau Knapp * Christopher Lawford * Sheryl Lee * Courtney Love * Elle Macpherson * Joel Madden * Patrick Mapel * Shirley Manson * Kevin McKidd * Josh Meyers * Matthew Modine * Patrick Monahan * Annie Monroe * Alanis Morissette * Camila Morrone * Rita Ora * Megan Park * Sarah Paulson * Cecilia Peck * Josh Peck * Amanda Peet * Piper Perabo * Evan Peters * Kellie Pickler * Nicole Richie * Diallo Riddle * Eden Riegel * Alan Rosenberg * Keri Russell * Daryl Sabara * William Sadler * Richard Schiff * Martin Sensmeier * Lisa Sheridan * Grant Show * Will Smith * Jordin Sparks * Scott Speedman * Jordana Spiro * Ben Stiller * SZA * Lili Taylor * Jason Thompson * Jeanne Tripplehorn * Robin Tunney * Aisha Tyler * Alanna Ubach * Mark Valley * Suki Waterhouse * Barry Watson * Robin Weigert * Pete Wentz * Vanessa Williams * Alex Winter * Robert Wisdom * Kevin Zegers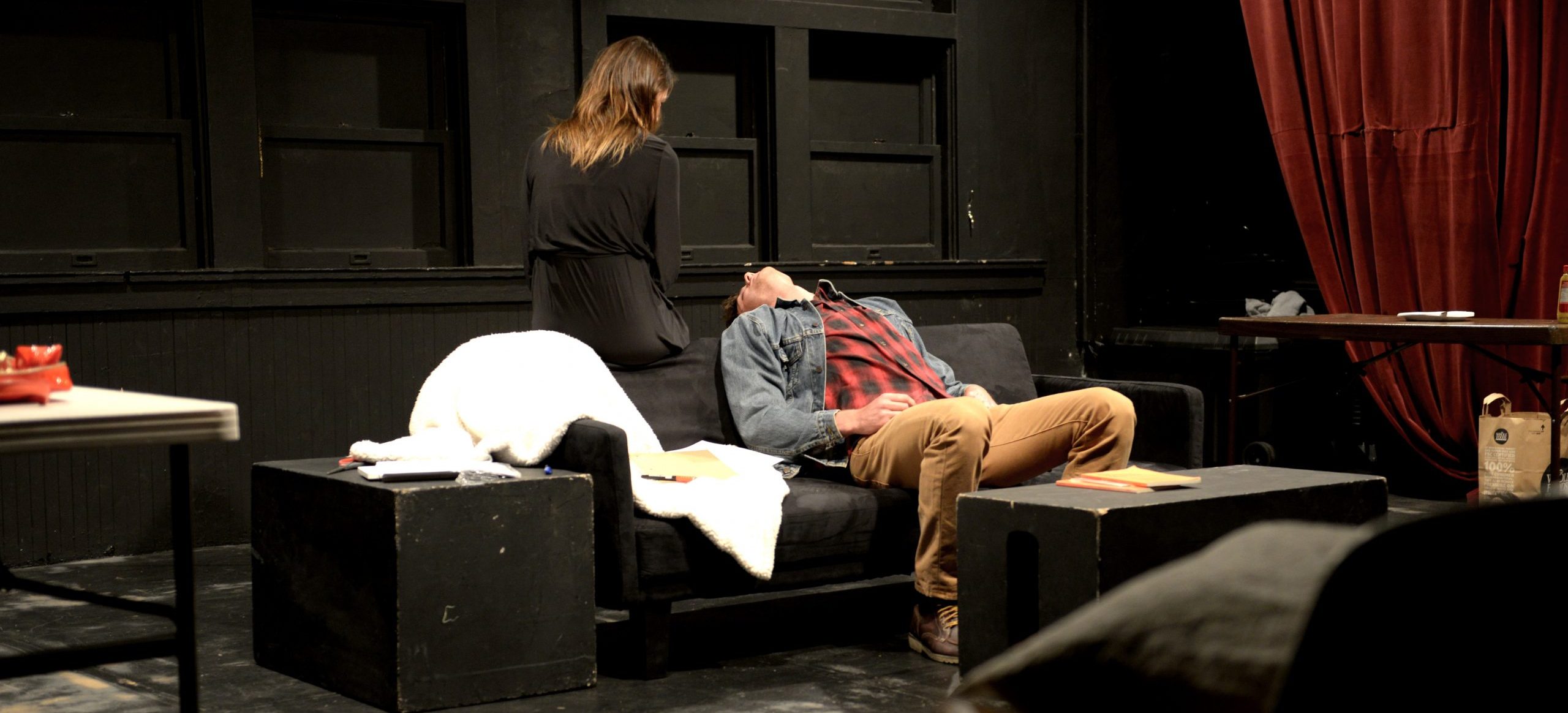 Apply For The Course
Please send an expression of interest including any specific acting information such as a Biography, Cover Letter, C.V. & Headshot to courses@thehubstudio.com.au or use the below form. Please note the course is by invitation only. If accepted we shall send out an application form with all the course information. Notification for acceptance will be made no later than one week before course commencement.
If offered your place will only be held once payment is received in full. Failure to do so will forfeit your place on the course. For more information or queries please don't hesitate to call on (02) 9212 0522 or alternatively email us on the above address. 
Course Application Form
IMPORTANT INFO!! We are experiencing some unusual issues with our forms from time to time. If your form isn't sending through please email the same information, including your CV and Headshot via email to courses@thehubstudio.com.au and we'll get back to you asap. OR call 02 9212 0522.
Contact Us
For further questions or queries please contact us directly during 10am – 5pm / Monday – Friday on the below details:
Our office and studio is located across from Victoria Park and the Broadway Shopping Centre in Sydney's Chippendale. For best parking and travel options please click here.
Further Questions
The HubStudio prides itself on helping professional actors to facilitate their training journey. If you would like more information about this course, or more importantly which courses would suit you best, then please email or call us to discuss your training goals.