Ben Mathews – Film Master Class – Series 7

A 6 week film series for professional actors.
Teacher: Ben Mathews
The HubStudio is very proud to have the multi-award winning film coach Ben Mathews return for another series of the Film Master Class. Ben is a remarkable coach, accomplished film director and AWGIE nominated writer. His skill set fits perfectly into The HubStudio and our on going commitment to provide the best coaching environment for professional actors. This series is designed as a skills maintenance series, focusing on keeping every professional actor on top of their game. Come Join Us. 
This six week camera acting class is for actors who are looking for breakthroughs in their ability to be natural, spontaneous and make powerful choices in the moment, in front of the camera. You'll become skilled in using simple techniques to quickly analyse a scene, understand what it's about, discover ways to make the scene relatable to you and giving you a powerful access to being in the moment. You might find yourself giving performances you didn't even know you were capable of.
Development of presence, spontaneity and instinct.

Script / Scene Analysis – how to interpret, relate and quickly understand detailed scenarios.

Audition Process – Mindset techniques for nerves, presence, focus and professional conduct.
When it comes to auditioning, mindset is everything. Ben will introduce you to a powerful new way to approach the process of the audition, transforming the way you think about them into something that leaves you empowered as an actor and authentically confident in the audition room. 
About Ben Mathews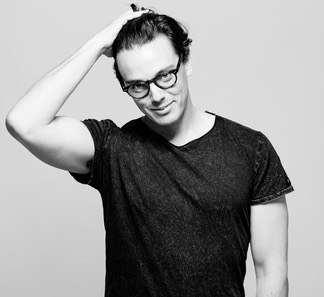 Ben Mathews is a multi-award winning director, actor and AWGIE nominated writer. His short film, Emily, won over 20 awards around the world, screened at the Cannes Film Festival and was the first Australian film nominated for the Student Academy Awards in Los Angeles. A graduate of the Atlantic Theater Company New York, and AFTRS, Ben was the recipient of both the Kenneth Myer Award for Exceptional Talent and Foxtel Scholarship for Exceptional New Talent. 
In 2012, Ben directed, co-wrote, and co-produced Deadbeat Dads, a drama pilot for MTV Australia, after winning the MTV/Optus ONE80PROJECT. The series is currently in development with Essential Media and Free at Last for the UK. He is also the director and co-creator of BedHead, a web series made for ABC iView, for which he has been nominated for several awards at the 2016 LA Web Fest. Last year he directed and co-wrote a half hour television pilot version of BedHead, also for the ABC. As an actor Ben has appeared in over 30 plays, including shows for the Sydney Theatre Company and Belvoir Street and on television shows such as Love My Way. www.benjaminmathews.com.au
Session Details
When: 6 x Thursday Nights
Dates: 28th September – 2nd November, 2017

Cost: Members: $355.00 incl GST / Non-Members: $390.00 incl GST
Time: 7pm – 10pm
Venue: 18 City Rd, Chippendale, NSW 2008
Participants: 12
How to Apply
Please send an expression of interest including your C.V. to courses@thehubstudio.com.au or use the below form. Please note the course is by invitation only. If accepted we shall send out an application form with all the course information. Notification for acceptance will be made no later than one week before course commencement.
If offered your place will only be held once payment is received in full. Failure to do so will forfeit your place on the course.
For more information or queries please don't hesitate to call on (02) 9212 0522 or alternatively email us on the above address.