Course Overview
This special version of the Anthony Skuse Masterclass will use the work of Ibsen as a launching point to consider more contemporary texts. Actors will work from contemporary adaptations and translations of Ibsen and compare them to scenes by playwrights such as Simon Stephens, Zinnie Harris, and Nick Payne. The series is an opportunity to work empathetically with complex texts to discover a way into their rich emotional life. Skuse's knowledge of and sensitivity to the history, style and language enable the actor to engage with these texts on a deeper level. This immersive masterclass is a chance to re-engage with the fundamental tools of the craft. It's an opportunity to stretch your Theatre skill-set and knowledge so that you are more confident and equipped to confidently take on the challenges of more contemporary texts.
Anthony is one of Sydney's most respected directors, a real actor's director. His insight will give each participant a hands-on understanding of his process, as well as keeping you acting-fit and ready to approach your next audition with a fresh perspective.
This series is ideal for actors who are also interested in direction.
It is invite only, with the highest standard being sought, a place on the course is not guaranteed. Participants are expected to learn the scenes under consideration. The choice of scenes will be predicated on the makeup of the group.
Course Outline
The session will involve:
A scene prepared prior to class, rehearsed for a minimum of three hours!

Feedback and direction from Anthony, with group participation.

Specific focus on scene technique, script analysis & Anthony's process.
Course Outcomes
By working closely with Anthony, you will learn, develop, practice and be held accountable for Anthony's work. This masterclass will sharpen your skills and excite you to keep learning. You will achieve:
Greater insight and understanding of some of the works of Ibsen.

Deep dive into text analysis & character analysis.

Familiarity towards Anthony's work & how he views acting.

Accountability for practice and performance which funnels you towards a more professional work ethic.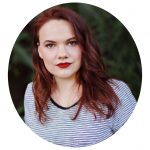 Erica Lovell 
"Skuse is a master director and, as often follows, a master teacher. He makes you feel safe to explore, but challenges you to take risks at the same time. I've loved the work I've done with Skusie, and I can't wait to do more". 
A Place To Call Home | Sea Patrol | All Saints | Macbeth
Session Details
When: 6 x Tuesdays
Dates: 8th November – 13th December 2022 
Time: 7pm – 10pm each evening
Venue: 21 Shepherd St Chippendale, 2008
Participants: 12 Maximum
Price: $360.00 incl GST (members receive 10% off)
Payment Information
How To Pay & Instalment Option: The easiest way to pay is by Electronic Funds Transfer (EFT) using the bank details on the invoice (please quote the invoice number in the transfer information), or by simply clicking the 'pay online' link also on the invoice (bank fees apply). You will be email an invoice upon acceptance into the program. Payment is due no later than the due date stated on the invoice, however if you would like to pay in instalments please call or email the office to arrange the dates and amounts you will pay. Please note full payment of the course is due by the time the course finishes. You can start payment instalments at anytime upon receipt of the invoice.
About Anthony Skuse
Anthony is a director, dramaturge and teacher.Anthony's directing credits include: Chekhov's Seagull (Secret House); Play Without a Title (AFTT, Belvoir Downstairs); Simon Stephens' Birdland (New Theatre); Sarah Kane's 4.48 Psychosis (Old Fitz); Simon Stephens' Herons (ISA) Suzie Miller's Sunset Strip (Uncertainty principle) Griffin; Melita Rowston's Between the Streetlight and the Moon (Mophead Production); Bathsheba Doran's Mystery of Love and Sex (Darlinghurst Theatre); Charlotte Jones' Airswimming (The Vaults, London);Tadeusz Słobodzianek's Our Class (AFTT, Belvoir Downstairs); Nick Enright's Man With Five Children (Darlinghurst Theatre Company); Katy Warner's Dropped (Old Fitz); Christopher Harley's Blood Bank (Ensemble Theatre); Jane Bodie's Fourplay & Ride (Darlinghurst Theatre Company); José Rivera's The House of Ramon Iglesia (MopHead Productions); Suzie Miller's Caress/Ache (Griffin Theatre Company); Jessica Bellamy's Shabbat Dinner (Rock Surfers); Chekhov's Platonov (ATYP Selects); Nick Payne's Constellations(Darlinghurst Theatre Company); Diana Son's Stop Kiss (Unlikely Productions); Bite Me (ATYP); Simon Stephens' On the shore of the wide world (Griffin Independent); Amy Hertzog's 4000 Miles (Under the Wharf, Sydney & La Boite, Brisbane); Stephens' Punk Rock (Under the Wharf) three Sydney Theatre Awards including Best Independent Production and Best Direction.
Anthony's Full Biography
Apply For The Course
Please send an expression of interest including your C.V. to courses@thehubstudio.com.au or use the below form. Please note the course is by invitation only. If accepted we shall send out an application form with all the course information. Notification for acceptance will be made no later than one week before course commencement.
If offered your place will only be held once payment is received in full. Failure to do so will forfeit your place on the course. For more information or queries please don't hesitate to call on (02) 9212 0522 or alternatively email us on the above address.
Course Application Form
IMPORTANT INFO!! We are experiencing some unusual issues with our forms from time to time. If your form isn't sending through please email the same information, including your CV and Headshot via email to courses@thehubstudio.com.au and we'll get back to you asap. OR call 02 9212 0522.
Contact Us
For further questions or queries please contact us directly during 10am – 5pm / Monday – Friday on the below details:
Our office and studio is located across from Victoria Park and the Broadway Shopping Centre in Sydney's Chippendale. For best parking and travel options please click here.
Further Questions
The HubStudio prides itself on helping professional actors to facilitate their training journey. If you would like more information about this course, or more importantly which courses would suit you best, then please email or call us to discuss your training goals.