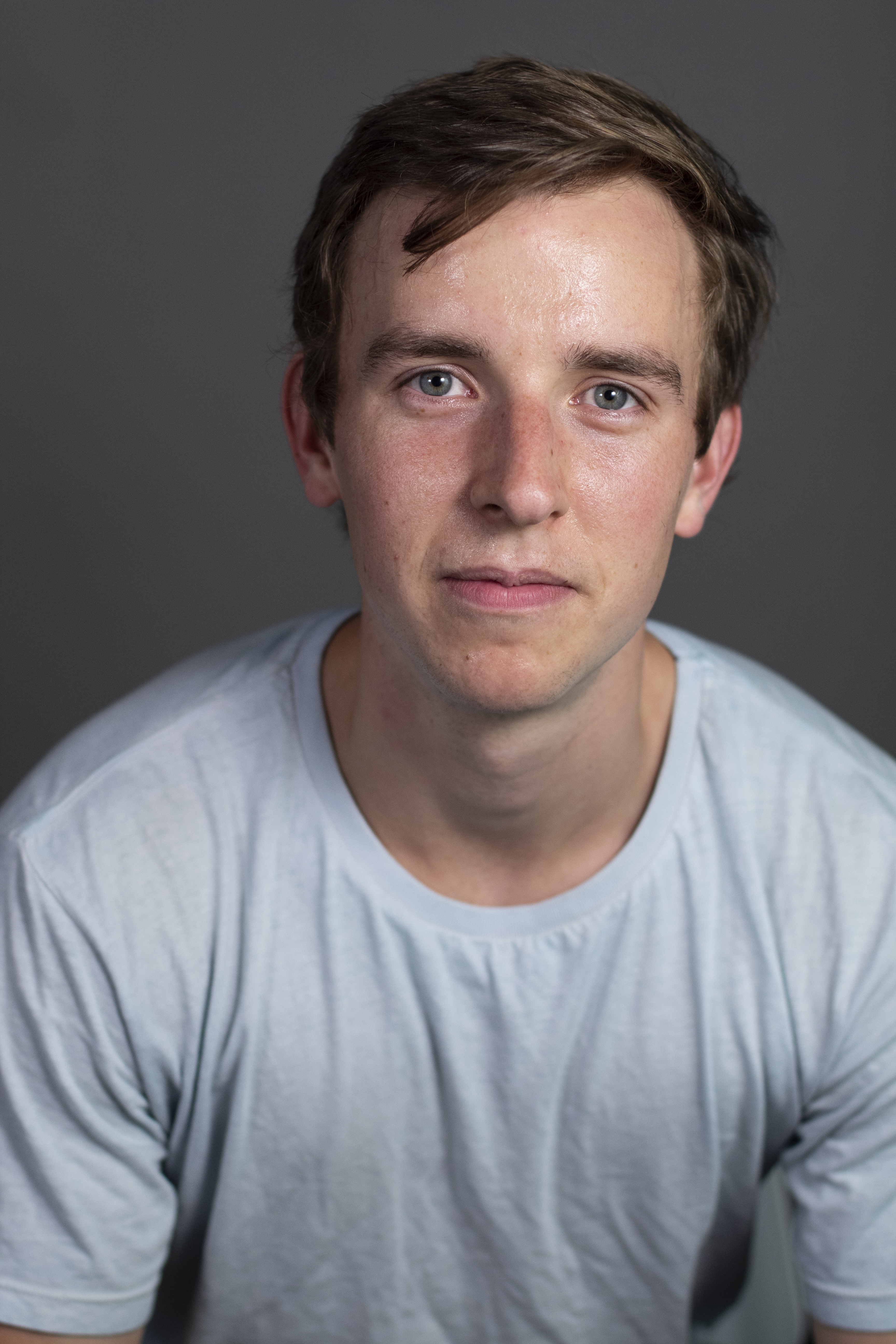 Samuel Buckley
Samuel is an Australian actor and musician based in Sydney. As a young actor, Samuel featured in TV and online ad campaigns, such as The Line, Buzz Stop, Paddington Film Promotion, and McAfee TVC. He played a part in the Channel 9 crime drama, 'Hyde and Seek,' and has played lead roles in several short films. These include 'Stand Up and Fight,' 'One Small Step' (winner of the Robyn Anderson Film Awards), and 'Stye,' a 2016 short film by Azure Productions which gained official selection for Flickerfest, CATE, St Kilda Film Festival, Tally Shorts Film Festival, and the San Francisco International Festival of Short Films.
After working full-time in 2018 as an outdoor educator, gaining outdoor recreation qualifications in high ropes, sailing, and other adventure activities, Samuel decided to quit and start acting again. Since then, he has worked on stage and screen. As well as continuing to act in many student short films, Samuel played a supporting role in the music video for the Sons X Saints' song, 'In Your Arms,' and he played the lead in a Genesian Theatre Company moved reading of the play, 'The Sculpture Garden.' Having trained with the Brent Street Agency's acting coaches from 2014-2017, Samuel has been part of the Sydney Actors Ensemble at The HubStudio since the start of 2019.
Music is another significant passion of Samuel's; he performed in 'Tosca' (2013) and 'Carmen' (2014) with Opera Australia's Children's Chorus, and received a Distinction for his Grade 8 Trinity College London singing examination in 2017. Similarly, Samuel has achievements on the cello, including his Grade 6 qualification from the Australian Music Examinations Board. He also plays the banjo, but just for a bit of fun.
Samuel has a love for comedy and creativity that has inspired him to create his own content and develop a social media presence to connect with his audience. In 2018, Samuel and a friend started a podcast which quickly gained over a thousand listens, hundreds of fans, and even sponsorship. Since then, he has created his own social media video comedy channels that have earned him thousands of views across YouTube and Instagram.
Samuel remains an avid lover of adventure activities – from rigging bungee jumps with his mates, to completing over 128 skydives – and loves to push himself and his abilities.
More materials for Samuel
For more information about any of our 2019 Ensemble members please contact The HubStudio directly on (02) 9212 05622 or info@thehubstudio.com.au
Screen Test
2019 Sydney Ensemble Actors
Emily Engerman

2019 Sydney Ensemble

Tsu Shan Chambers

2019 Sydney Ensemble

Sabrina Kirkham

2019 Sydney Ensemble

Louis Purcell

2019 Sydney Ensemble

Laura Campbell

2019 Sydney Ensemble

Laneikka Denne

2019 Sydney Ensemble

Aiden McKenzie

2019 Sydney Ensemble

Samuel Buckley

2019 Sydney Ensemble

Cynthia Ning

2019 Sydney Ensemble

Paul Khoury

2019 Sydney Ensemble

Sky Dominic

2019 Sydney Ensemble

Julieta Mosconi

2019 Sydney Ensemble

Joshua Mehmet

2019 Sydney Ensemble

Jagmeet Sidhu

2019 Sydney Ensemble

Marko Olic

2019 Sydney Ensemble

Sam Khatib

2019 Sydney Ensemble