Course Overview
The HubStudio is very pleased to welcome back Jade Rambaut our first international Casting Associate (Finnian Tweed & Sophie Holland Casting) to the studio. In this special continuation series from her successful one day live event with the Hub in March of 2023, Jade will take ten actors across two groups, for a two sessions only. The work is based on her successful Cultivating Confident workshops where each actor will be running a scene twice over the two sessions, and working together on career strategy, how to implement tools to get what you want, and how to look at yourself as a bran, business boss, and Actor.
Jade is an established casting associated and producer with over a decade of industry experience, from Acting training to producing feature films to finding a home in the Casting Department in some of the busiest Casting offices in the UK, including her latest engagement with Finnian Tweed one of the UK.s most respected casting agencies responsible for Netflix series The Witcher Season 1 & 2, starring Australian Eamon Farren. Prior to this Jade also worked with another highly respected UK Casting Agencies, Sophie Holland Casting CSA.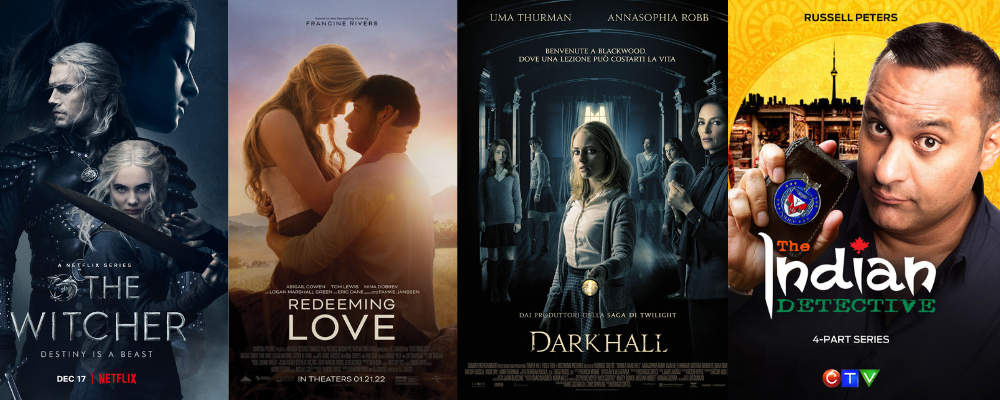 Course Testimonials
" I just finished my fourth course with Jade. I am so thrilled to have found her….she freed me up to access my whole color palette as an artist. When I started with Jade I was anxious and desperate to be good and succeed. So many classes and teachers focus on making improvements and focus on what you lack. I was worn down by it-thinking I lacked."
"Jade challenges you to reveal yourself and be imperfect. Being fully yourself and diving into the deep end of the swimming pool. Making a mess. And turns out splashing around and making a mess is FUN, and when I'm having fun I'm way too busy to think about what I lack. Since starting with Jade, I booked my first co star and gained an agent and manager. That's Jade's magic. She knows everyone is unique and enough."
"I started working with Jade a little less than a year ago because I hoped to gain some confidence in my goal to pursue acting. At that time, I found it very difficult to talk about experiences and emotions in general so I had to change in order to fulfil the image of the "right" actor. "
"I have had more honest and useful feedback from Jade than from anyone I've encountered in this industry. From a tangled web of self-doubt and the pervasive fear of not being good enough, Jade has shown me the things I need to work on and the things I need to let go of. To say the last eight weeks have been transformative would be an understatement. For the first time in a LONG time, I know what I'm doing, where to go next and I feel ready. Thank you Jade!"
Course Outline
The snapshot course will have you working on one scene TWICE. Together with Jade and your peers we will watch and reflect on each tape, and Jade will offer redirection for the second session. The sessions will have a person-centred, holistic approach to help you gain a deeper understanding of method.
2 week's content is a group of no more than 10 actors in each group.
2 x 2-hour live sessions.

2 tapes

2 sessions of feedback from Jade and your peers in the group.
A creative conversation about career strategy and advice on how to implement tools to get what you want, looking at yourself as a brand, business, boss, and Actor.
Jade is obsessed with helping Actors play again. The reasons why we love Acting are far removed from the business side of Acting and because you are both an artist and a brand what tends to happen is you will try to impress by striving for perfection. Perfect couldn't be more boring and it will never move an audience. In this series, Jade wants to see the mess, that's where we play. That's where the truth is, and that's what makes you stand out.
Group One
Day: 1 x Tuesday & 1 x Thursday
Date: 16th & 18th May 2023
Time: 6pm – 8pm 
Format: ONLINE
Price: $260.00 incl GST 
Group Two
Day: 1 x Tuesday & 1 x Thursday
Date: 23rd & 25th May 2023
Time: 6pm – 8pm 
Format: ONLINE
Price: $260.00 incl GST
Apply For The Course
Please send an expression of interest including your C.V. to courses@thehubstudio.com.au or use the below form. Please note the course is by invitation only. If accepted we shall send out an application form with all the course information. Notification for acceptance will be made no later than one week before course commencement.
If offered your place will only be held once payment is received in full. Failure to do so will forfeit your place on the course. For more information or queries please don't hesitate to call on (02) 9212 0522 or alternatively email us on the above address.
Jade Rambaut Course Application Form (1)
IMPORTANT INFO!! We are experiencing some unusual issues with our forms from time to time. If your form isn't sending through please email the same information, including your CV and Headshot via email to courses@thehubstudio.com.au and we'll get back to you asap. OR call 02 9212 0522.
Contact Us
For further questions or queries please contact us directly during 10am – 5pm / Monday – Friday on the below details:
Further Questions
The HubStudio prides itself on helping professional actors to facilitate their training journey. If you would like more information about this course, or more importantly which courses would suit you best, then please email or call us to discuss your training goals.