Drama School Audition Bootcamp Perth
A TWO DAY INTENSIVE TO HELP YOU NAIL YOUR DRAMA SCHOOL AUDITION. 
Workshop both your Contemporary & Shakespeare Monologues across two days with working professional coaches, and a special Q&A with WAAPA alumni. Early Bird 20% OFF until 27th August 2021
Course Outline | Course Outcomes | Session Details | Apply Now
Course Overview
The HubStudio is excited to present our 2021 Drama School audition preparation bootcamp. This two day intensive is the perfect opportunity to hone your skills ahead of the audition. With roughly 2,5000 applicants each year for only 21 places, getting into the major drama schools can be very challenging. It's imperative that, like with all major auditions – you work with outside coaches to help you fundamentally understand the pieces, be coached in both developing and presenting the character, and gain detailed insights for how to audition to the best of your ability. Remember the drama school coaches are looking for the best actors on the day, nine times out of ten it has half as much to do with talent, and everything to do with hard work and dedication. Remember that success is when preparation meets opportunity. This course then is the easiest and most comprehensive way to be the best you can be.
"Thank you so much for helping me understand my monologue – I rocked my audition and got Ariel in the Tempest!" – Una, USA
"Our session has helped so much. I chose this monologue a few weeks ago but have been stuck on the language, but you made it so easy to understand." – Lucy, UK
The course will be run by both Hub founder, and NIDA Acting Graduate Oliver Wenn & Shakespearean specialist, Sarah Guillot. Both coaches come to the weekend with significant experience in auditioning, and full understand of the process for this years WAAPA & NIDA auditions. Moreover we will also bring in ex-WAAPA alumni to give insider information on what WAAPA & NIDA and how to make the most of your audition time. Over the course of the day we will do a deep dive into each of the audition monologues and use them to build essential acting skills for both your chosen Contemporary & Shakespearean piece. We will provide all actors with immediate feedback on your monologues and support you through the process of taking them to the next level. Actors will walk away with the ability to be flexible, knowledgeable and capable in the case of a callback.

Day 1 : Shakespeare Outline
Day one we be the Shakespeare pieces. We will use the audition monologues as a vehicle for all actors to learn essential Shakespearean acting skills. Essential skills covered will be:
Understanding Shakespeare – how to prep thoroughly so you actually know what you're saying

Creating character – balancing 21st and 16th century acting styles
Connecting to the imagery of the audience – simple tricks to get specific
Grounding the text – bringing the character into the body
Finding nuance in the language – and how to actually deliver it
Elizabethan Comedy – how to make Shakespeare funny
Taping Shakespeare – your set up do's & dont's, and feedback
Day 2 : Contemporary Outline
Day one we be the Contemporary pieces. We will use proven acting techniques as a vehicle to develop the contemporary monologues to audition standard. Essential skills covered will be:
How to find all the clues you need to know about your character in the text
How to break down the monologue
Physicalising the language to allow your instincts to emerge
Learning to trust your intuitive physical impulses
A stronger understanding of your body in the space
An approach to connecting the voice to the physical

Audition Craft & Camera Technique for filming the audition
Course Coaches
 
Oliver Wenn 
Contemporary
Oliver is a graduate of the National Institute of Dramatic Arts (NIDA) with a Bachelor of Arts in Acting. He has experience across the board; working in film, theatre and television. His notable appearances include an international three year tour as the lead male on The Sapphires with Black Swan an Belvior Theatre companies, the lead in Martin McDonough's Pillow Man and Edward Albee's Zoo Story. He has also worked for Deck Chair Theatre, Performing Lines, & Griffin Theatre Companies. His television appearances include Home & Away, Packed To The Rafters, Power Games, Rake, Top Of The Lake: China Girl, Peter Allen : Not The Boy Next Door, and The Secret Daughter. In film Oliver has recently appeared in I Met A Girl currently on Netflix as well as Escape & Evasion an independent feature by Bronte Pictures. In 2019/20 Oliver reprised his role of Dave Lovelace as part of a new two year tour of The Sapphires throughout Australia with HIT Productions, and was the co-lead for a SBS funded short film, Tribunal. His most recent role is in the new Australian comedy How To Please A Woman, directed by Renée Webster, and True Colours an indigenous TV drama recently filmed in Alice Springs.
Sarah Guillot 
Shakespeare
Sarah is an Australian actor, director and teaching artist. As an actor, Sarah has performed at the Perth Institute of Contemporary Arts, The Blue Room Theatre, and Perth Concert Hall, and featured as Elaine Lamb in the TV miniseries of Tim Winton's Cloudstreet. She has built a robust reputation in Western Australia as an independent theatre-maker, bringing a blend of fresh ideas and a physical, collaborative approach to each theatre process. In 2019 she created 'Shakespeare with Sarah', beginning as a YouTube channel and expanding to coaching and workshops for actors all around the world.
https://www.shakespearewithsarah.com/
"This girl knows what she's talking about! She gave me so many ideas of how to play around with my monologue when I was stuck on one rhythm. She doesn't give floaty advice but gives solid and specific feedback on what to improve on such as pacing, etc. which is immensely helpful for people like me who work better off tangible advice! I highly recommend Sarah!" – Shannon, Singapore
"Just sharing some wonderful news – I got a recall for my drama school audition! I am so happy and beyond grateful to you for the tips and guidance I received at our session and afterwards, it has helped me immensely." – Sonia, Ukraine
Session Details
What: 2 x Full Days
Dates: Saturday 11th & Sunday 12th September 2021
Time: 9am – 5pm each session
Venue: Subiaco Arts Centre, 180 Hammersley Rd Subiaco
Cost: $260.00 : Early Bird 20% OFF until 27th August 2021
Participants: 14 
Payment Information
How To Pay & Instalment Option: The easiest way to pay is by Electronic Funds Transfer (EFT) using the bank details on the invoice (please quote the invoice number in the transfer information), or by simply clicking the 'pay online' link also on the invoice (bank fees apply). You will be email an invoice upon acceptance into the program. Payment is due no later than the due date stated on the invoice, however if you would like to pay in instalments please call or email the office to arrange the dates and amounts you will pay. Please note full payment of the course is due by the time the course finishes. You can start payment instalments at anytime upon receipt of the invoice.
Studio Testimonials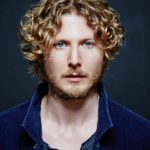 Alastair Osment:

 
Top Of The Lake – China Girl | Rake | Deadline Gallipoli
"The courses I've undertaken at The Hub Studio have been instrumental to my career and artistic development. I've done countless courses in between my professional acting work, to keep sharp, continually stretch myself and build upon my craft."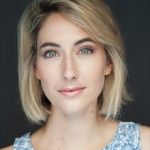 Claire Lovering: Who's Afraid Of Virginia Woolfe | Wonderland |San Andreas| The Letdown
"My time at The Hub gave me the tools I needed to take a fresh approach to my work, a home to nurture my technique and the confidence to stay on the path. I look forward to returning to brush up on my skills again soon!"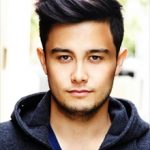 Takaya Honda: Playschool | The Family Law | Neighbours
"The Hub is a fantastic place for any actor to hone there skills. I certainly wouldn't be where I am without having taken up courses at the Hub"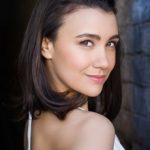 Samantha Dodemaide: The Wizard Of Oz | Singin' in the Rain
"The Hub has not only provided me (and many others) with a place to practice my craft, but also a  place where I have been able to grow and learn new skills and meet and collaborate with other professional actors."
About The HubStudio Perth & Sydney
The HubStudio is one of Sydney's leading post-graduate studio's and home to over 1,300 working professional actors and creatives. Over the last six years we have provided some of the best quality coaching in the country, to some of the best actors in the country, and now we are very proud to be launching a range of new courses in Perth. We're bringing the same high level of coaching, the fun supportive culture and extensive industry experience to run a great range of acting training programs. To learn more about our Perth studio simply click the button below to head to our Perth Studio home page.
About Our Perth Studio
Apply For The Course
Please send an expression of interest including any specific acting information such as a Biography, Cover Letter, C.V. & Headshot to courses@thehubstudio.com.au or use the below form. Please note the course is by invitation only. If accepted we shall send out an application form with all the course information. Notification for acceptance will be made no later than one week before course commencement.
If offered your place will only be held once payment is received in full. Failure to do so will forfeit your place on the course. For more information or queries please don't hesitate to call on (02) 9212 0522 or alternatively email us on the above address. 
Course Application Form
IMPORTANT INFO!! We are experiencing some unusual issues with our forms from time to time. If your form isn't sending through please email the same information, including your CV and Headshot via email to courses@thehubstudio.com.au and we'll get back to you asap. OR call 02 9212 0522.
Contact Us
For further questions or queries please contact us directly during 10am – 5pm / Monday – Friday on the below details:
Our office and studio is located across from Victoria Park and the Broadway Shopping Centre in Sydney's Chippendale. For best parking and travel options please click here.
Further Questions
The HubStudio prides itself on helping professional actors to facilitate their training journey. If you would like more information about this course, or more importantly which courses would suit you best, then please email or call us to discuss your training goals.