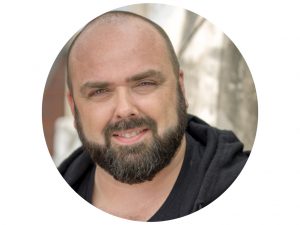 Course Overview
The Hub is thrilled to welcome actor, director and producer Michael McCall to Perth for a stellar masterclass! Bringing many years of professional practice in acting and directing to the table, Michael will outline and demonstrate many useful methods. These will encapsulate the desirable skillset that should be developed in order for a performer to access truth in their acting. Overarchingly, utilising voice, body and emotion, underpinned by textual analysis. This will be done through an assortment of approaches to craft, breaking down Stanislavskian and other theorists central tenets, through to the present. Weekly classes will engage, in a practical way on the floor, with the elusiveness of the concept of truth in acting and what that actually means. Participants should expect to prepare monologue and scene work throughout the course.
This course is designed for the beginner and emerging actor. To register to join, please scroll below to the ticket registration section.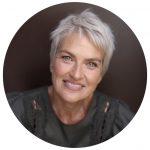 JACQULINE FAIRFAX
"Michael was awesome! He has such a massive wealth of knowledge. I mean it's just staggering. I personally could have spent more weeks with him. Michael is lovely and incredibly generous. I came away with so many resources and extensive notes that I know I will refer to for the rest of my acting life. I would definitely work with him again if given the opportunity."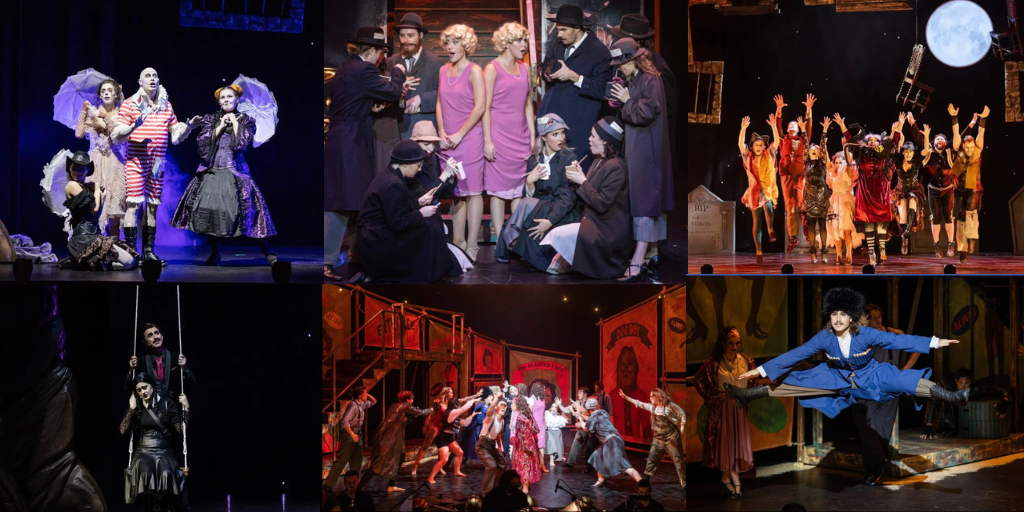 Course Outline
This course will seek to develop you further as an actor. Intrinsic script analysis will be brought to bear on scripts, in order to elicit and advance complex character development, essential for acting. This will be coupled with fundamental techniques and exercises to assist the performer to embody dramatic language and, subsequently, develop a personal approach to character will be central to the learning of this workshop series.
Course Outcomes
Actively listen – both to the text and to other actors/characters.
Sustain a precise inner process that manifests in character development.

Inhabit psychological and emotional truths within the context of scene work.

Understand transformation as a central skill and demonstrate
Session Details
When: 6 x Thursday Nights
Dates: 16th March – 27th April 2023
Time: 7pm – 10pm
Venue: Subiaco Arts Centre 
Price: $372.00 incl GST 
Payment Information
How To Pay & Instalment Option: The easiest way to pay is by Electronic Funds Transfer (EFT) using the bank details on the invoice (please quote the invoice number in the transfer information), or by simply clicking the 'pay online' link also on the invoice (bank fees apply). You will be email an invoice upon acceptance into the program. Payment is due no later than the due date stated on the invoice, however if you would like to pay in instalments please call or email the office to arrange the dates and amounts you will pay. Please note full payment of the course is due by the time the course finishes. You can start payment instalments at anytime upon receipt of the invoice.
Sign Up For The Course
About Michael McCall
Michael originally hails from Glasgow, Scotland, but spent his formative years in Western Australia. He is a graduate of Curtin University (1997), with BA English (Theatre Arts/Creative Writing), as well as a graduate of the National Institute of Dramatic Art (NIDA) Acting Course (2001). In 2008, he completed Honours in Performance Studies, looking at the role the media plays for emerging playwrights, again at Curtin. He completed a Masters in film and television directing and screenwriting at the WA Screen Academy (2008-09). He has also completed a PhD at the Western Australian Academy of Performing Arts (WAAPA) in 2018.
Working professionally in theatre since 2002, his directing credits include: the WA premiere of The Addams Family: a New Musical at the Regal Theatre, Perth (2021, remount 2022); Side Show, with the 3rd Year Musical Theatre students (2022); Me Too: The Musical at Perth's Fringeworld in 2021; The Blind Giant is Dancing by Stephen Sewell in 2017, '13' by Mike Bartlett in 2015, and Lucy Prebble's Enron in 2012, all with WAAPA's 2nd Year Actors; Anthony Neilson's Wonderful World of Dissocia and Timothy Daly's Beach with WAAPA's 2nd Year Musical Theatre students in 2019 and 2014; Broken Colour, an award winning premiere by Nina Pearce; Missing, a new Irish play for Fringeworld 2012, for which he was nominated Best Director, 2013 Equity Awards; The Maj Monologues 2011 and 2012 seasons at His Majesty's Theatre; The Deep Blue Sea for Sally Burton's Onward Production, the final drama staged at Perth Playhouse, nominated for Best Director, Actress (won), Design, Actor, Production at 2011 WA Equity Awards; the Australian premiere of John B. Keane's The Matchmaker for Perth Theatre Co.; the WA premiere of Neil LaBute's The Mercy Seat (2008) at His Majesty's Theatre; the Australian premiere of Conor McPherson's The Good Thief at the Blue Room (2007), followed by Adelaide Fringe (2008), Toronto and Winnipeg Fringes (2009); and the Sydney premiere of Michael Gurr's Crazy Brave (TRS @ Old Fitzroy) in 2002, both of which he co-produced; 6 artist-in-residencies at Hayman Theatre Co. – Cosi (2003); his adaptation, with Tony Nicholls, of A Doll's House (2006); Richard III (2008); and The Laramie Project (2011), an adaptation of The Tempest (2013); and Twelfth Night (2022). At French Woods Festival in New York, Michael has had the opportunity to direct youth productions of Honour, Airborne, Hurry, Lee Hall's Pinocchio, Women of Troy, Time Flies, A Funny Thing Happened on the Way to the Forum, Dancing at Lughnasa, Three Sisters, Twelve Angry Men, Diary of Anne Frank, The Seagull, Annie, Smile, Workout, League of Semi-Superheroes, Chicago, The Cherry Orchard and Little Dahlings, a musical for which he wrote the book.
Michael has also directed short films: Tartan (2013), commissioned as part of Screen Australia/FTI's Raw Nerve initiative, which he also produced, which screened twice on ABCTV (2014) and was nominated for two Best Performance by an Actress awards at the WA Screen Awards; Hidden Clouds (2009), winner of Best Cinematography at the 2010 WA Screen Awards. Hidden Clouds screened at the prestigious Dungog Film Festival that year, along with his short documentary, Back to Burlesque (2009).
Theatre acting credits include: the Jim Sharman directed What the Butler Saw (Company B Belvoir, Sydney) starring Max Gillies, the title role in Macbeth (Class Act), Ghost Train (Barking Gecko) and Midsummer Night's Dream (Shakespeare in the Park).
Screen acting credits include: Homespun (Cockatoo Co Lab), directed by Socrates Otto; I Met a Girl (Monsoon Pictures), directed by Luke Eve; Tim Minchin's Upright (Foxtel/Sky), directed by Matthew Saville; as Chris in The Heights, Season 1 & 2 (ABCTV); Roll (SBS); The Shark Net (ABCTV); the lead in All to Themselves (Bondi Short Film Festival Finalist); the award winning short films La Serena, directed by Antony Webb and Before Closing, directed by Zak Hilditch; Three Acts of Murder (ABCTV), directed by Rowan Woods; These Final Hours (Screen Australia/Screenwest) and indie feature The Toll, again with Hilditch. Other appearances include the lead in FTI/LINK funded short, One Night Only (Hometown), for which he was nominated Best Actor at the WA Screen Awards, Barrow (Hometown/Encryption), and which featured at the 2016 Competition International de Courts Metrages, France; Pale Date (ABC2); Tide (Omenbird); as well as Red Dog: True Blue (Woss Group).
was the Program Coordinator of the Communications and Media degree at the University of Notre Dame Fremantle and Course Coordinator for Film&Screen Production and Theatre Studies from 2014-2021, making the decision to head back into the industry to pursue more creative endeavours in late 2021.
From 2002-17, at Curtin University, he regularly directed, lectured and tutored for the Performance Studies, Film and Television and Creative Writing faculties. Michael has worked variously as a teaching artist in theatre and film for universities (Curtin, ECU, NYU), drama academies (NIDA Open, WAAPA BA Acting & BA Musical Theatre), TAFE (screen directing course); schools (state and independent), acting agencies (RGM/Actors Management, PACAS; Actors Management International), training/support organisations (FTI, Critical Stages), theatre companies (Bell Shakespeare, Black Swan, Barking Gecko) and community programs, from as far apart as Leonora to Sydney to New York.
In 2019, Michael contributed a chapter to the book Approaches to Acting Training, edited by Prof. John Freeman for Palgrave UK. He was also the co- author of "Acting Out Our Vanities: Why are university theatre students acting in productions, and how are we assessing them?", also with Freeman, for the international journal Antropologica e Teatro (2021).
Contact Us
For further questions or queries please contact us directly during 10am – 5pm / Monday – Friday on the below details:
Our office and studio is located across from Victoria Park and the Broadway Shopping Centre in Sydney's Chippendale. For best parking and travel options please click here.
Further Questions
The HubStudio prides itself on helping professional actors to facilitate their training journey. If you would like more information about this course, or more importantly which courses would suit you best, then please email or call us to discuss your training goals.