Lisa Robertson Self Tape Masterclass ONLINE. BACK BY POPULAR DEMAND
A Pro-Level Self Tape Masterclass focused on the Global/U.S market. 
A very special online series in association with the Lisa RobertsonStudio.
Course Outline | Course Outcomes | Session Details | Apply Now
Course Overview
The keys to a GREAT self-tape that moves the dial!
With such incredible results for the actors from Group 1 & 2, Lisa is kindly offering a third series – back by popular demand. The HubStudio is beyond thrilled to bring Lisa back to The Hub for her PRO-LEVEL SELF-TAPE MASTERCLASS. Lisa has trained actors and coached Emmy award-winning and multi-nominated performances for 20 years in Los Angeles. She is currently coaching major roles shooting on three continents, in some of the most anticipated projects in the world. Lisa is especially known for guiding auditioning actors to their 'moment of career breakthrough.'
This Self-Tape Masterclass will have a specific focus on Global & U.S. content for Australian actors; from auditioning for the US market through to also testing and self taping in Australia for both local and overseas productions.
"If the work has been done – no-one can play it like you."  Lisa Robertson
This deep-dive intensive into dynamic performance in self-tape for lead and supporting roles will, very importantly, address the differing creative demands in self-taping for network TV, streaming content and film. 
Designed specifically for online, this pro-level course, will shore up the actor's knowledge and confidence in both Australian and internationally based storytelling. With countless actors coached and supported by Lisa, she truly is a central figure in so many of her clients success. This online series then is the perfect opportunity to make Lisa's insights part of your own.
Our previous Masterclasses had incredible outcomes, including already professional actors receiving international test deals, actors getting their first 3-year contract roles in Australian content, a number getting US representation off their Masterclass tapes and others, like the wonderful Jose Talite, signing with incredible management, using the tapes he worked on in the Masterclass. Participant actors  in last groups also received their US director sessions and Australian tests, signed with US reps and a number of newer actors got their first supporting roles ever in premium Australian content soon upon completion!
This masterclass will instill confidence and understanding of the 2022 auditioning/testing landscape.
This course is run in association with the Lisa Robertson Studio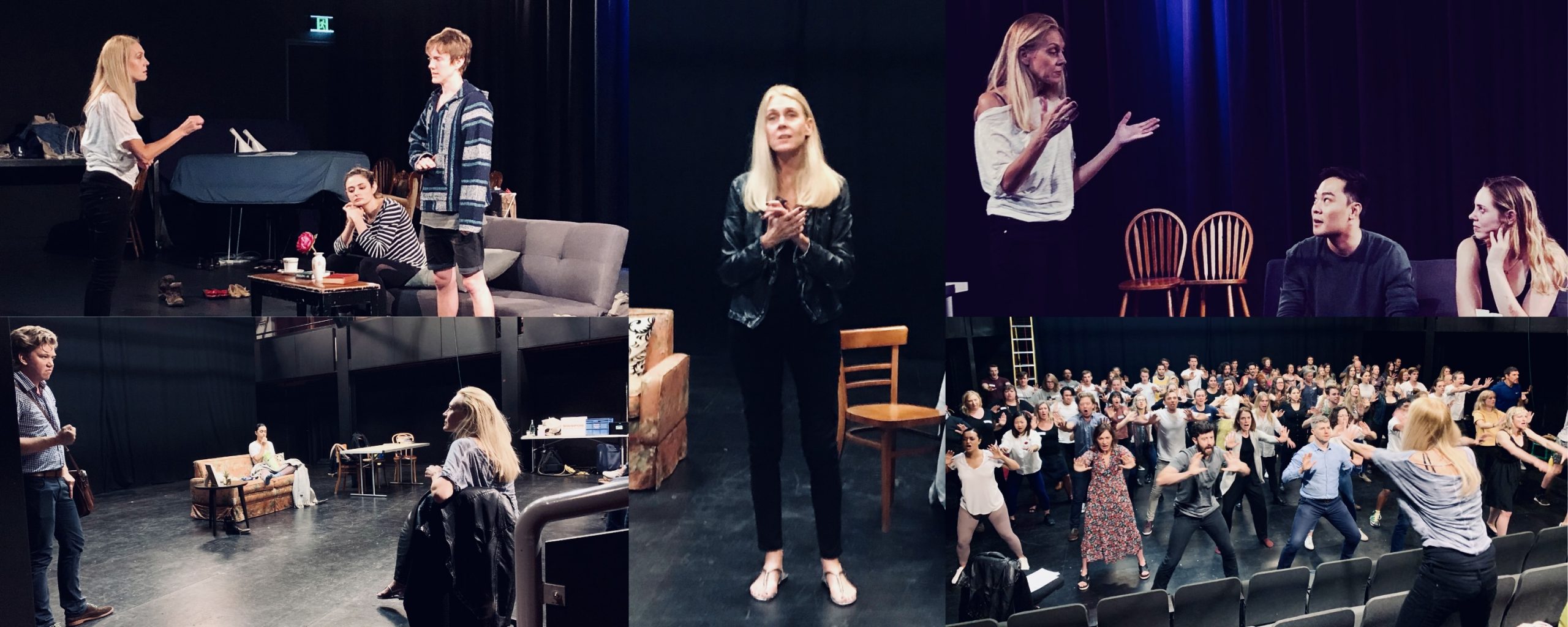 Coaching Testimonials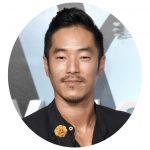 LEONARDO NAM
"Lisa's on camera intensive class shows you a way of approaching and conquering audition material. It's something, that as an actor, is invaluable."
(WESTWORLD)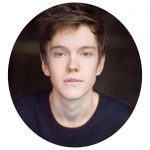 JAMES FRASER
"You're a workhorse Lisa! 4.5 hours of Performance Class. Very inspiring. Thank you as always for being so generous with your energy. Loved analysing Alexis Bledel's work this week, damn she's good. Watching her have to kill a part of herself."
(THE WATER DIVINER, THE WILDS S1&2, THE WOLVERINE.)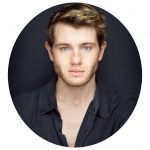 BEN CHAPPLE
"Lisa – last night fed my soul like no other class has since your MEAA class in January 2020. To observe your gentle guidance downstream, the nuance and light of the journey, is why so many of us stayed the entire time. Unforgettable. Thank you"
(2019 WAAPA GRADUATE, PLAYING FOR KEEPS)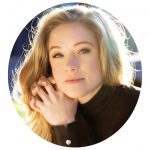 ASHLEIGH RUBENACH
"Lisa, you have honestly transformed the way that I look at character and scripts, and reignited my joy in mining a text. Acting on screen feels completely different to how it did before. I feel like I'm at the start of a very exciting journey and there is so much more to learn, but my goodness has my perspective on it all shifted. Thank you, from the bottom of my heart, for sharing your wisdom and your passion with us."
(RENT, HOME & AWAY, MURIELS WEDDING THE MUSICAL)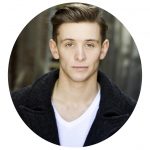 TRAVIS JEFFERY
"I just wanted to say thank you for everything I've learnt in the masterclass! You've given me so many new tools to get deeper and deeper into the text and into the life of the character. There were so many amazing moments, but I'll never forget ' Simplicity in the deep knowledge of a moment' – it's a game changer."
(BEFORE DAWN, DANGER CLOSE, TOP END WEDDING)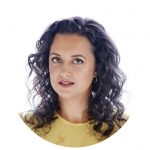 KHEMA DE SILVA
"THANK YOU Lisa, really thank you so much! There were parts of my process that denied myself the best chance of truly deep work. This class has changed that for me and I am so grateful. Every time I work with you a deep shift takes place."
(2021 PARTICPANT IN SCRIPT ANALYIS + EMOTIONAL CORE MASTERCLASS.)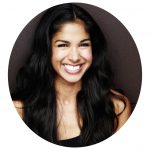 SARAH ROBERTS
"An incredibly inspiring 5 weeks Lisa! I can't believe it's gone already! You taught us so much that it's never going to end for me, excavating scripts & scenes, looking for all the gems, becoming a "sea scavenger"……I'll use it forever"
(HOME & AWAY; WOG BOYS FOREVER; NEIGHBOURS, NEVER TEAR US APART : THE UNTOLD STORY OF INXS)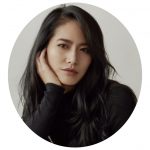 ANA THU NGUYEN
"I am doing your Script Analysis course at The Hub and I am loving how infectious your passion is.… I would like to say thank you so much for sharing stories with such diverse characters – racially, socio-economically, sexual orientation. This is one of the first masterclasses I have done where films assigned reflect our multi-cultural society, and watching Michelle's interview was truly inspiring for me."
(THE SPY WHO NEVER DIES, NEST, AND DON'T FORGET TO SUBSCRIBE.)
Course Outline
This Masterclass, conducted by Lisa from Los Angeles, is immersive and covers all aspects of premium/pro self-tape. Lisa's Self Tape Masterclass provides creative tools that ground and support an actor's talent on which they can rely no matter what the role. This involves an actor understanding their innate gold, talent, vitality & intuition – "what they get for free" – as well as the tonality of the material through smart, emotionally hot script analysis – whether the audition is drama, dramedy, procedural, comedy. The goal of the Masterclass is to free the actor during the self tape process, and allow intent to take the actor into a range of roles, beyond any perceived "type." Not simply delivering a "good" audition – but claiming the character and living freely and impulsively, in the circumstance of the screenplay. Aspects covered include:
The technical aspects of premium self-tape to move the career dial for Australian and global market.

Understanding tonality and genre of different US networks/cable/streamers/productions: what those tapes specifically require.

Dynamic start (the first 10 seconds)

And, of course, the sheer demand of the acting! – my specific work with unleashing that actor's talent in self-tape

Emotion, stillness, physical life
IMPORTANT: 12 actors will participate as "working' actors". Please note in your application if you also wish to be considered as a "working" actor as well as a participant. More details on this below in the Course Details section.

Course Outcomes
There is nothing "sit-back" in Lisa's course; in line with all of Lisa's work, the artist uses their brain to get into their heart and body and unleash their talent. All actors participating Masterclass actors will be given "assigned homework" each week and encouraged to self-tape. Core disciplines will include;
Give you a deep-dive into dynamic performance in self-tape for lead and supporting roles

Helping each actor identify their innate "gold" –

talent

, 

vitality

, 

intuition. 

Emotional Core Work, grounding into the emotional arch of the character.

Detailed Warm Up & Preparation Exercises

A tonal understanding of the material – and, the unique demands of drama, dramedy, single or multi-camera comedy across both the US & Australia

Clarification of the core qualities and skills each actors has innately; giving any audition or role your "

unique stamp

."

Hone and explore on-camera auditioning skills with attention to self tape: physicality, size, relaxation, emotionality, creative choice and the technical demands of the audition camera.
Each "Working actor" will have 3 contrasting tapes to highest standard by the end of the course.
Each "Participant actor" working in a self-paced way, will have three final tapes viewed by Lisa with notes.
Course Details
Please note there are two separate workshops you can apply for, please only choose one.  You can also choose to apply for either a Working Actor Place OR a Participant Actor Place. Further details on each position below; 
12 actors will be chosen by Lisa for each group and only from those applicants who have opted for the performing actor place by ticking the Performing Actor Place box in the course application form below. If chosen you will be required to prepare and perform scripted materials in the class and for submission to the course. If you are not selected for a Working Actor Position you will be offered a Participant Actor Place. There is a higher fee for the Working Actor Place.
Please note a Participant Actor Place is not simply an auditing (watching) position. Each participant will take a very active part in the series, including all homework and in-class exercises and activities, however they will not be performing a scene in the workshop directly during class time.
Session Details – GROUP 1
What: 4 x Saturday Days (no class 2nd July) 
Dates: 11th June – 9th July 2022
Time: 10am – 3.30pm AEST (Sydney time)
Format: Online using Zoom
Price : $785.00 incl GST  (or $1,350 for Working Actor Place).
Participants : 50 aprox – WORKING ACTOR POSITIONS NOW SOLD OUT
Session Details – GROUP 2
What: 4 x Monday Days (no class 4th July) 
Dates: 20th June – 18th July 2022
Time: 10am – 3.30pm AEST (Sydney time)
Format: Online using Zoom
Price : $785.00 incl GST  (or $1,350 for Performing Actor Place).
Participants : 50 aprox (incl 12 Performing Actor places – FINAL PLACES LEFT!)
Payment Options
The HubStudio also offers two alternative instalment payment options, cheaper in full or in instalment payments. Details on how to pay in Instalments will be given upon application if you have ticked the instalment payments options box

Participant Place INSTALMENTS :  $860.00 incl GST 
Performer Place INSTALMENTS :  $1,425.00 incl GST 
About Lisa Robertson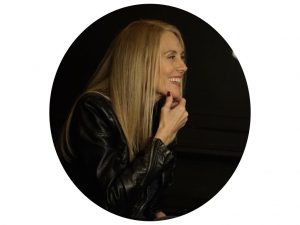 Lisa Robertson has built a premier reputation for coaching cutting-edge performances in film and television for 19 years in Los Angeles. Recent credits include: Alexis Bledel's Emmy Award winning performance in THE HANDMAID'S TALE; Logan Browning's NAACP nominated lead in DEAR WHITE PEOPLE; Ashleigh Cummings in the current Amazon epic series CITADEL, THE GOLDFINCH and WESTSIDE (NZ) and upcoming, CITADEL. Other current projects include WESTWORLD; THE L WORD: GENERATION Q. Some favorite past credits, MUNICH; THE RICHES; OCEAN'S 13;
VALKYRIE, MARS; MAD MEN; THE TWILIGHT SAGA; THE PACIFIC; TENDERNESS; THE OC; THE BRIDGE: BROTHEROOD; THE SOPRANO'S; UGLY BETTY; THE SHIELD; ALIAS; THE MIST; THE STONING OF SORAYA M, in a list runs to hundreds.
Currently home in Australia, Lisa works with actors appearing in ELVIS; NINE PERFECT STRANGERS; TRUE HISTORY OF THE KELLY GANG; 3000 YEARS OF LONGING; POKER FACE with Russell Crowe; WOG BOY; MR INBETWEEN; EDEN; SISSY and AMAZING GRACE.
As a writer/director she's won numerous awards as well as fellowships with the AFI Directing Workshop for Women and Film Independent. Her short film, COMMERCE, qualified for Academy Award Consideration.
Starting her young acting training in Australia with Kevin Jackson, she attended ACT in San Francisco before moving to LA. Lisa is a protégé of acting coach, Larry Moss.

Apply For The Course
Please send an expression of interest including any specific acting information such as a Biography, Cover Letter, C.V. & Headshot to courses@thehubstudio.com.au or use the below form. Please note the course is by invitation only. If accepted we shall send out an application form with all the course information. Notification for acceptance will be made no later than one week before course commencement.
If offered your place will only be held once payment is received in full. Failure to do so will forfeit your place on the course. For more information or queries please don't hesitate to call on (02) 9212 0522 or alternatively email us on the above address. 
Lisa Robertson Self Tape Masterclass ONLINE
IMPORTANT INFO!! We are experiencing some unusual issues with our forms from time to time. If your form isn't sending through please email the same information, including your CV and Headshot via email to courses@thehubstudio.com.au and we'll get back to you asap. OR call 02 9212 0522.
Contact Us
For further questions or queries please contact us directly during 10am – 5pm / Monday – Friday on the below details:
Our office and studio is located across from Victoria Park and the Broadway Shopping Centre in Sydney's Chippendale. For best parking and travel options please click here.
Further Questions
The HubStudio prides itself on helping professional actors to facilitate their training journey. If you would like more information about this course, or more importantly which courses would suit you best, then please email or call us to discuss your training goals.