Lisa Robertson Masterclass ONLINE
SCRIPT ANALYSIS
A very special online return series in association with the Lisa RobertsonStudio.
Course Outline | Course Outcomes | Session Details | Apply Now
Course Overview
The HubStudio is beyond thrilled to welcome back the ground breaking Lisa Robertson to The HubStudio. Lisa trained actors and coached Emmy award-winning and multi-nominated performances for 20 years in Los Angeles, however now Lisa has returned to Australia for a series of Masterclasses including this exclusive series with The HubStudio.
This special online workshop will focus on Lisa's highly regarded Script Analysis work which is a deep-dive into script breakdown for lead and supporting roles, including for high impact performance in self-tape and in-person auditions. Designed specifically for online, as she has also run in her global courses for Sundance, Film Independent Labs, and Lisa's own weekly online class; this particular series will run as a mixture of 'on-your-feet' preparation and session lecturing, using the processes and techniques that Lisa coaches for all roles and audition/Self-Tapes.
This series is designed for those actors who choose to invest in the long term success of their careers. With countless actors coached and supported by Lisa, she truly is a central figure in so many of her clients success. This online series then is the perfect opportunity to make Lisa's insights part of your own.
This course is run in association with the Lisa Robertson Studio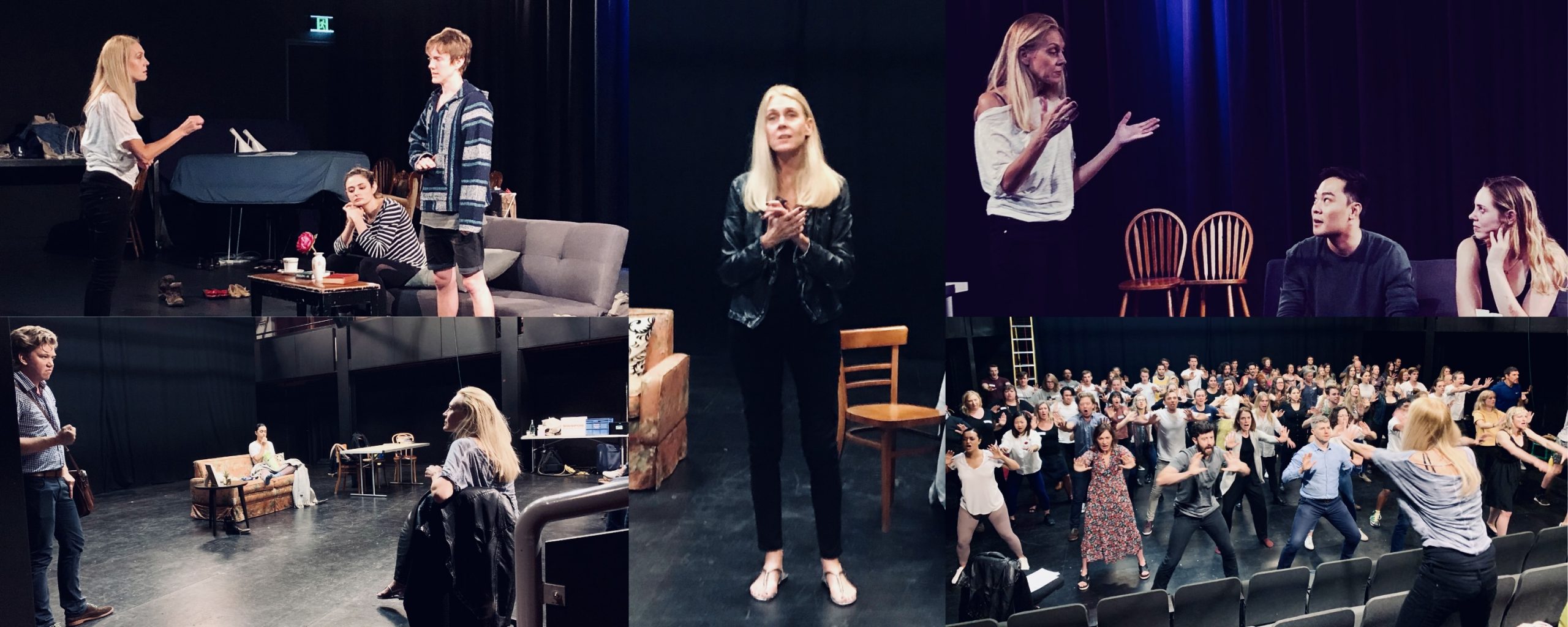 Coaching Testimonials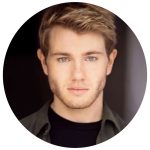 BEN CHAPPLE
"Lisa – last night fed my soul like no other class has since your MEAA class in January 2020. To observe your gentle guidance downstream, the nuance and light of the journey, is why so many of us stayed the entire time. Unforgettable. Thank you"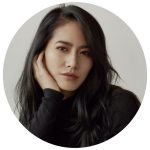 ANA THY NGUYEN
"I am doing your Script Analysis course at The Hub and I am loving how infectious your passion is…. I would like to say thank you so much for sharing stories with such diverse characters – racially, socio-economically, sexual orientation. This is one of the first masterclasses I have done where films assigned reflect our multi-cultural society, and watching Michelle's interview was truly inspiring for me."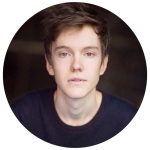 JAMES FRASER
"You're a workhorse Lisa! 4.5 hours of Performance Class. Very inspiring. Thank you as always for being so generous with your energy. Loved analysing Alexis Bledel's work this week, damn she's good. Watching her have to kill a part of herself"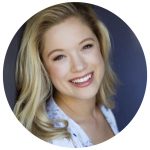 ASHLEY RUBENACH
"Lisa, you have honestly transformed the way that I look at character and scripts, and reignited my joy in mining a text. Acting on screen feels completely different to how it did before. I feel like I'm at the start of a very exciting journey and there is so much more to learn, but my goodness has my perspective on it all shifted. Thank you, from the bottom of my heart, for sharing."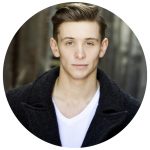 TRAVIS JEFFREY
"I just wanted to say thank you for everything I've learnt in the masterclass! You've given me so many new tools to get deeper and deeper into the text and into the life of the character. There were so many amazing moments, but I'll never forget Simplicity in the deep knowledge of a moment' – it's a game changer."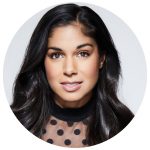 SARAH ROBERTS
"An incredibly inspiring 5 weeks Lisa! I can't believe it's gone already! You taught us so much that it's never going to end for me, excavating scripts & scenes, looking for all the gems, becoming a sea scavenger …..l'll use it forever."
Course Outline
Participants will be assigned three features films in preparation and a new film or two streaming eps to watch each week that illuminate the work. Lisa will use a mixture of on-the-feet prep and lecture to give each actor the tools for preparing any lead or supporting role as well as the "short-cut" work of audition/Self-Tapes. 
Course Outcomes
There is nothing "sit-back" in Lisa's course; in line with all of Lisa's work, the artist uses their brain to get into their heart and body and unleash their talent. The actor (or director) will walk away with a clear process and a set of detailed notes for arcing emotional and physical life while meeting the narrative and tonal demands of the material, that will last them career-long. Core disciplines will include;
Lisa's signature Script Analysis format
Detailed Warm Up & Preparation Exercises
Development & awareness of personal authenticity and how to use it to create character 'gold'
A tonal understanding of the material – and, the unique demands of drama, dramedy, single or multi-camera comedy
Hone and explore on-camera auditioning skills with attention to self tape: physicality, size, relaxation, emotionality, creative choice and the technical demands of the audition camera.
Session Details
What: 5 x Thursday Days over Six Weeks. 
Dates for Australia: 23rd March – 27th April 2023 (there is no class the 6th April) 
Time For Australia : 2 x 10.30am – 3.30pm AEDT & 3 x 9.30am – .30pm AEST (check Session Dates Schedule below)
Dates for U.SA : 22nd March – 26th April 2023 (there is no class the 5th April) 
Time For U.S.A : 4.30pm – 9.30pm PDT
Format: Online using Zoom
Cost: $1,125.00 AUD
Participants: 50 max
Payment Options 
The HubStudio also offers to payment options, in full or instalments. To request an instalment payment option please use the from below. Please note that the full amount of the course must be paid for by the last session of the series.
Timezone & Course Dates Summary
This course has two seperate major timezones, a change in daylight savings, and a non-consecutive schedule due to holidays, so please read carefully.
Firstly there is no-class on the 6th April (5th April for U.S.) due to Easter holidays. Secondly please note that due to the time zone differences between the U.S and Australia the course has different dates and times depending on your location. There is NOT two seperate classes, just different times due to time zone differences globally. Additionally for Australian eastern states actors there is a daylight savings change between session 2 & 3 as daylight savings ends during the course, and the time changes back by one hour. Please use a time zone calculator like this one (click here) to ensure you establish the correct dates and times for your location prior to the signing up for the workshop. 
Please see the below table for Australian & U.S times. Please note these are based on Los Angeles time and Sydney time.
About Lisa Robertson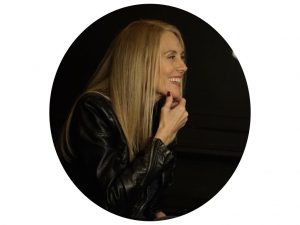 Lisa Robertson has built a premier reputation for coaching cutting-edge performances in film and television for 19 years in Los Angeles. Recent credits include: Alexis Bledel's Emmy Award winning performance in THE HANDMAID'S TALE; Logan Browning's NAACP nominated lead in DEAR WHITE PEOPLE; Ashleigh Cummings in the current Amazon epic series CITADEL, THE GOLDFINCH and WESTSIDE (NZ) and upcoming, CITADEL. Other current projects include WESTWORLD; THE L WORD: GENERATION Q. Some favorite past credits, MUNICH; THE RICHES; OCEAN'S 13;
VALKYRIE, MARS; MAD MEN; THE TWILIGHT SAGA; THE PACIFIC; TENDERNESS; THE OC; THE BRIDGE: BROTHEROOD; THE SOPRANO'S; UGLY BETTY; THE SHIELD; ALIAS; THE MIST; THE STONING OF SORAYA M, in a list runs to hundreds.
Currently home in Australia, Lisa works with actors appearing in ELVIS; NINE PERFECT STRANGERS; TRUE HISTORY OF THE KELLY GANG; 3000 YEARS OF LONGING; POKER FACE with Russell Crowe; WOG BOY; MR INBETWEEN; EDEN; SISSY and AMAZING GRACE.
As a writer/director she's won numerous awards as well as fellowships with the AFI Directing Workshop for Women and Film Independent. Her short film, COMMERCE, qualified for Academy Award Consideration.
Starting her young acting training in Australia with Kevin Jackson, she attended ACT in San Francisco before moving to LA. Lisa is a protégé of acting coach, Larry Moss.

Apply For The Course
Please send an expression of interest including any specific acting information such as a Biography, Cover Letter, C.V. & Headshot to courses@thehubstudio.com.au or use the below form. Please note the course is by invitation only. If accepted we shall send out an application form with all the course information. Notification for acceptance will be made no later than one week before course commencement.
If offered your place will only be held once payment is received in full. Failure to do so will forfeit your place on the course. For more information or queries please don't hesitate to call on (02) 9212 0522 or alternatively email us on the above address. 
Course Application Form
IMPORTANT INFO!! We are experiencing some unusual issues with our forms from time to time. If your form isn't sending through please email the same information, including your CV and Headshot via email to courses@thehubstudio.com.au and we'll get back to you asap. OR call 02 9212 0522.
Contact Us
For further questions or queries please contact us directly during 10am – 5pm / Monday – Friday on the below details:
Our office and studio is located across from Victoria Park and the Broadway Shopping Centre in Sydney's Chippendale. For best parking and travel options please click here.
Further Questions
The HubStudio prides itself on helping professional actors to facilitate their training journey. If you would like more information about this course, or more importantly which courses would suit you best, then please email or call us to discuss your training goals.