Course Overview
AACTA and Logie award winning actor and producer Joel Jackson has made a career out of the unconventional. At 22 his first ever television performance for Foxtel garnered him an AACTA and Logie nomination and his career has only grown; with international credits in films, television and theatre piling up.
In this masterclass, over two nights, Joel will share his understanding and use of "the Actor's work". With a brief but detailed introduction to the three most popular acting techniques, the deep diving masterclass will then push on into finding ease in performance; removing self conscious and inhibiting thoughts to allow for your best performance. We'll explore quick practical exercises you can use on the floor when taping self tests or before shooting a scene on set, with the aim of putting them to use before the second class. In the break between the first and second class, you'll put down a self tape to help you build your professional practice. Then in class for the second session, you'll receive feedback on your self tape and explore the scene up on your feet in class. Fresh in the moment, in an environment akin to an audition or the rehearsal space.
All with the aim of developing your performance practice and giving you the confidence to further your growth as an actor. Actors of all levels are welcome. This masterclass will give the new actor fuel to fire their growth and discovery, while those more experienced actors will leave with detailed personal development notes and a newfound inspiration to dig their heels deep into the work and find ease and enjoyment in performance.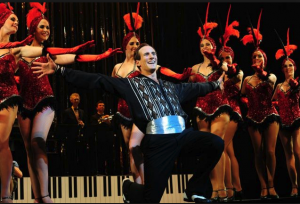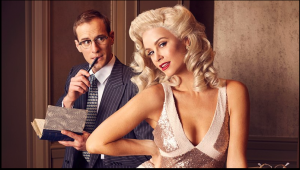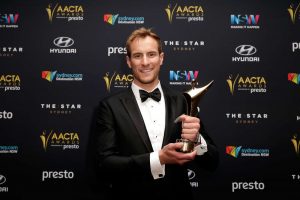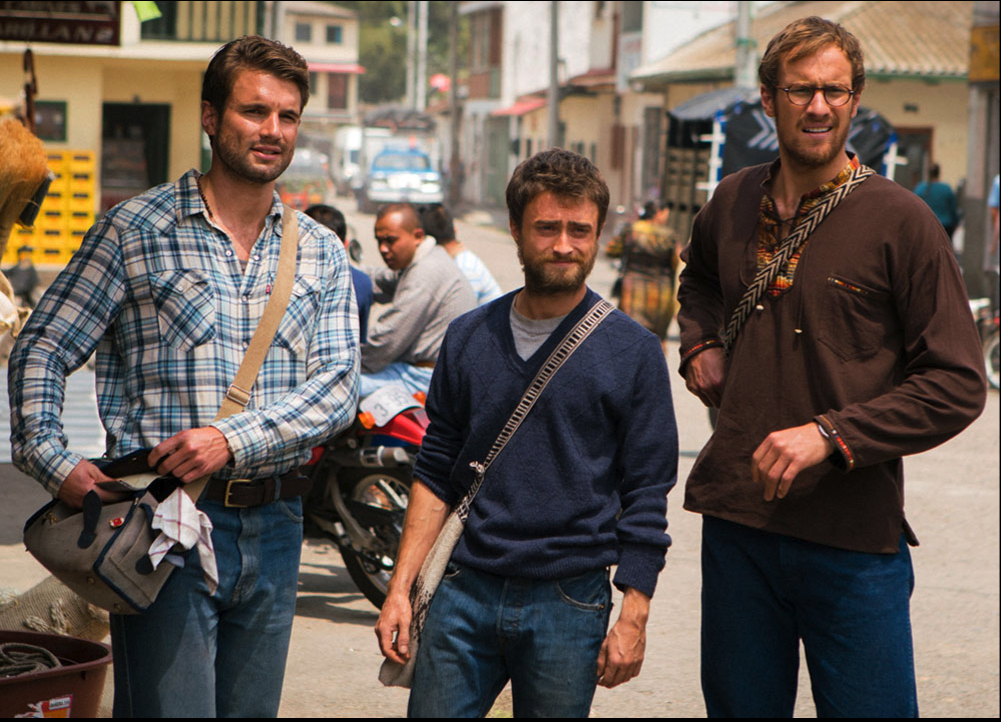 Course Outline
The two nights will be split into; 
Removing self conscious stigma around performance and allowing for ease

An introduction to acting techniques

On the floor practical acting exercises to find flow

Script Analysis; rhythm, character and objective
Feedback on your self tape; building your professional practice

Scene work on the floor; atmosphere of a rehearsal room or audition scenario

Detailed personal development notes; where to next for you? 
Course Outcomes
Acting techniques; the three most popular acting techniques and why they are used. When to use what technique and what works best for you? 

Ease; how to find ease and how to bring joy into your work. Joy allows actors to rid themselves of the self conscious awareness that inhibits performance and blocks impulses. With these practical acting exercises we aim to find joy, lightness and energy to carry forward into our acting. The more you do something, the easier it becomes. Find ease in your acting. 

Script Analysis; a coach course in finding rhythm, character and practical objectives in your scenes and scripts. Don't over complicate, keep it simple and direct. In the moment you don't want to be remembering things, you want to be inspired by a keyword or a phrase hidden inside the scene. I'll show you how to find those triggers. 

Detailed personal developments; depending upon your experience everyone's feedback will be different, but after working on a scene together over the weeks I'll be able to steer your growth into an exciting and fresh direction. Whether it be a new acting technique, style or personal project; the aim is to empower your growth after the class finishes. You are responsible for your learning, my hope is that I can help you on the first few independent steps in the right direction. 
Session Details
When: 2 x Tuesday Nights
Dates: 13th and 20th October 2020
Cost: $195.00 incl GST (10% off for members)
Time: 7pm – 10pm each session
Where: 19 Blinco Street Fremantle (The Fibbonacci Centre)
Participants: 14 Maximum
Payment Information
How To Pay & Instalment Option: The easiest way to pay is by Electronic Funds Transfer (EFT) using the bank details on the invoice (please quote the invoice number in the transfer information), or by simply clicking the 'pay online' link also on the invoice (bank fees apply). You will be email an invoice upon acceptance into the program. Payment is due no later than the due date stated on the invoice, however if you would like to pay in instalments please call or email the office to arrange the dates and amounts you will pay. Please note full payment of the course is due by the time the course finishes. You can start payment instalments at anytime upon receipt of the invoice.
About Joel Jackson
Joel Jackson is an award winning Australian actor and musician. He is best known for his role as Charles Bean in Deadline Gallipoli and Peter Allen in Peter Allen: Not the Boy Next Door.[1] For both roles he was nominated for and won the 2015 AACTA Award for Best Lead Actor in a Television Drama. Since graduating NIDA in 2013, Joel has been constantly involved in theatre, film and television. Having recently completed the feature I Met A Girl in Perth, as well as H is for Happiness, (Special Mention at Berlinale, 2020). Joel has also starred in Jungle with Harry Potter's Daniel Radcliffe, Mystery Road 2, Ms Fishers Modern Murder Mysteries and the international Emmy award winning series Safe Harbour. Joel is considered among some of Australia's leading talent and has consistently been top of his game since entering the industry full time. 

Contact Us
For further questions or queries please contact us directly during 10am – 5pm / Monday – Friday on the below details:
Our office and studio is located across from Victoria Park and the Broadway Shopping Centre in Sydney's Chippendale. For best parking and travel options please click here.
Further Questions
The HubStudio prides itself on helping professional actors to facilitate their training journey. If you would like more information about this course, or more importantly which courses would suit you best, then please email or call us to discuss your training goals.