Course Overview
Actors, will be given scenes to prepare prior to class. They will be paired with a different actor each week and play out the scene for camera. Matt will give feedback, direction and record your work for viewing in class. You will learn how to build given circumstances and use the technique of repetition to cultivate your presence and connect with your scene partner. Break through your perceived limitations and discover the tools you need to strengthen your auditions and on-screen technique.

Coaching Testimonials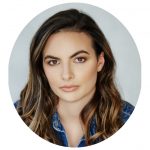 DEANNA RUSESKA
"I really loved Matt's teaching style! He begins with the basics of connecting with your partner in an engaging way with the goal of staying open. The repetition of the scenes is very valuable as you learn something different about the character each time around. Matt was very helpful in allowing me to free up my body and engage with my scene partner. The repetition of the scene work was very valuable in discovering new aspects of my character each time around. This course is such a great practice tool for your craft!"
Course Outline
Over the course you will;
Work on a new scene every week.

Partake in onscreen scene work with individualised feedback and direction to strengthen your craft.

Cultivate your presence and emotional accessibility with repetition exercises.

Play with given circumstances to build connection and breathe new life into scene work.

Learn how to personalise each scene so you can ground your work in truth. 

Work in both Australian and US accents. 
The process will also include weekly group discussion and analysis.
Course Outcomes
Develop acting technique for the camera.

Develop an acting process for stronger connection and personalisation.

Receive insights into the screen industry both here and in the US.
Session Details
When: 5 x Tuesdays Evenings
Dates: 23rd November – 21st December 2021
Cost: $395.00 incl GST (10% off for members)
Time: 6.30pm – 9.30pm each session
Venue: 18 City Road, Chippendale 2008
Participants: 12
Payment Information
How To Pay & Instalment Option: The easiest way to pay is by Electronic Funds Transfer (EFT) using the bank details on the invoice (please quote the invoice number in the transfer information), or by simply clicking the 'pay online' link also on the invoice (bank fees apply). You will be email an invoice upon acceptance into the program. Payment is due no later than the due date stated on the invoice, however if you would like to pay in instalments please call or email the office to arrange the dates and amounts you will pay. Please note full payment of the course is due by the time the course finishes. You can start payment instalments at anytime upon receipt of the invoice.
About Matt Levett
Matt graduated from the Western Australian Academy of Performing Arts (WAAPA). He most recently starred in the US feature film Payback and Belvoir's Things I Know To Be True. Matt's other credits include the AACTA and Logie winning miniseries The Devil's Playground, A Place To Call Home, Wolf Creek, The Secret Daughter, Winners & Losers, Dance Academy, Rescue Special Ops, Bed Of Roses, Two Twisted, Home & Away, All Saints and the independent feature films Drown and Sunset People. He was also the 2015 recipient of the prestigious Heath Ledger Scholarship and was awarded the NIDA Glorias Fellowship in 2020.
Apply For The Course
Please send an expression of interest including your C.V. to courses@thehubstudio.com.au or use the below form. Please note the course is by invitation only. If accepted we shall send out an application form with all the course information. Notification for acceptance will be made no later than one week before course commencement.
If offered your place will only be held once payment is received in full. Failure to do so will forfeit your place on the course. For more information or queries please don't hesitate to call on (02) 9212 0522 or alternatively email us on the above address.
Course Application Form
IMPORTANT INFO!! We are experiencing some unusual issues with our forms from time to time. If your form isn't sending through please email the same information, including your CV and Headshot via email to courses@thehubstudio.com.au and we'll get back to you asap. OR call 02 9212 0522.
Contact Us
For further questions or queries please contact us directly during 10am – 5pm / Monday – Friday on the below details:
Our office and studio is located across from Victoria Park and the Broadway Shopping Centre in Sydney's Chippendale. For best parking and travel options please click here.
Further Questions
The HubStudio prides itself on helping professional actors to facilitate their training journey. If you would like more information about this course, or more importantly which courses would suit you best, then please email or call us to discuss your training goals.