A three day Theatre Masterclass Intensive.  
An exclusive three day Masterclass with the Helpmann Award Winning Artistic Director Of Belvior Theatre, Eamon Flack.
Course Outline | Course Outcomes | Session Details | Apply Now
Course Overview
The HubStudio is beyond thrilled to announce an exclusive three day Masterclass with one of the country's leading Artistic Directors Eamon Flack, from one of the most important theatre companies in Australia, Belvoir  St Theatre. This very special three day intensive will allow fourteen successful actors an opportunity to work with Eamon in high quality scene work, in a professional rehearsal environment. We will also be opening the door for auditors to join in what will be a hot-house three day theatre Masterclass intensive. 
Each actor will be paired with scene work chosen by Eamon from work that he directed or dramaturged. You can suggest the scene you might like to perform, from the list in the application form below.
The HubStudio has always sort to bring the best leading industry professionals to our community of like-minded actors. We feel very privileged to be able to host Eamon one of the most celebrated artistic directors in Australia, into the studio for the first time, in an exclusive Masterclass collaboration. It's the perfect opportunity to learn and grow with other working professionals and build key relationships.
PURCHASE AUDITING SEATS
Eamon Flack Wikipedia. | Belvior Theatre Company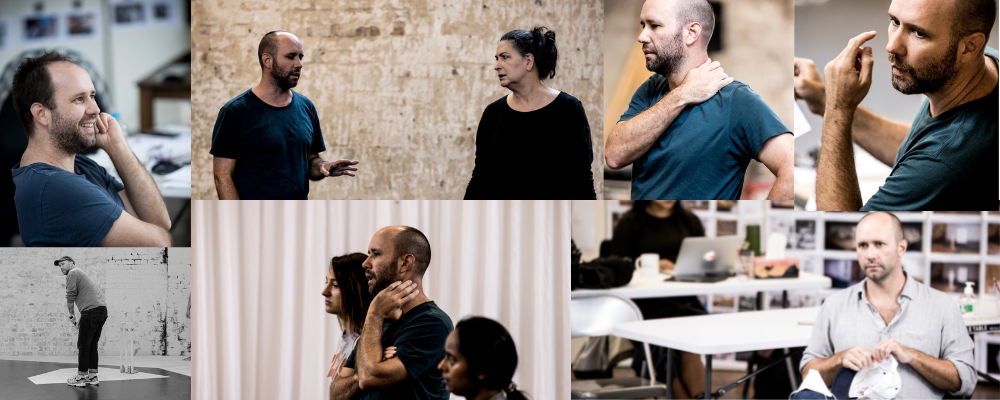 Course Outline
Actors will prepare given scene work to be performance ready by the start of the course. Through the program the material will be worked in a real-world professional rehearsal environment, including rehearsal process exercises and other activities led by Eamon. Each participating actor will be partnered up and given the opportunity to rehearse at the Hub prior to the workshop. From the list of scenes on the application form below, you can make a suggestion of the material you would like to work on, however please note it might not be possible to provide that scene due to the necessary even allocation of scenes to each pairing. In addition auditing (watching) seats will be made available for anyone who would like to be an audience member.
Auditing (Audience) Seats
Auditing seats (or audience seats), are available for all three days at a 15% discount, or for each individual day that being either Thursday 27th, Friday 28th or Saturday 29th April or all three. Please note the auditing seats are for participants who will not take an active role in the masterclass as an actor, and are audience positions only. There is however so much great information to gleen, and auditors will be encouraged to take notes and interact. This is the perfect opportunity to watch Eamon work and see how he engages the artists on the floor. To purchase an auditing seat, please click the button below to head to the ticketing website.
PURCHASE AUDITING SEATS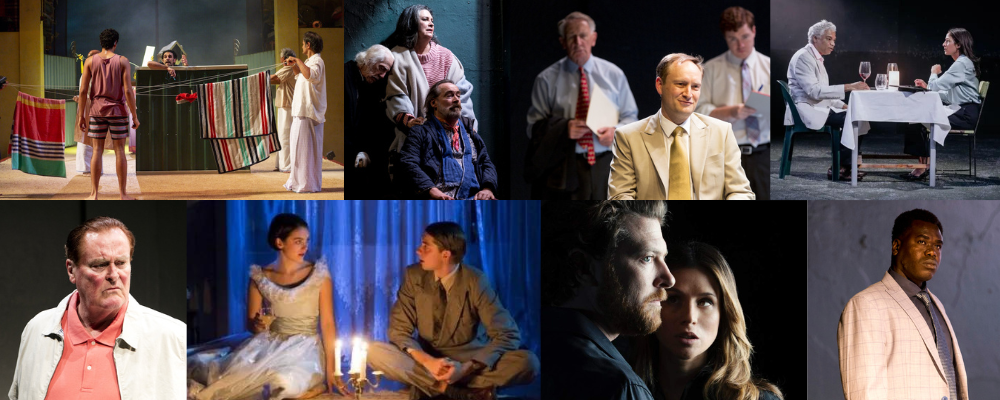 Session Details
When: 3 x full-day classes
Dates: Thursday 27th – Saturday 29th April, 2023
Time: 10am – 5pm
Venue: Sydney CBD
Participants: 14 Actors maximum 
Auditors: 80 Maximum
Acting Price: $1,385.00 incl GST 
Auditing Price: $120.00 pr day of 15% discount for all three days.  
Payment Information
How To Pay & Instalment Option: The easiest way to pay is by Electronic Funds Transfer (EFT) using the bank details on the invoice (please quote the invoice number in the transfer information), or by simply clicking the 'pay online' link also on the invoice (bank fees apply). You will be email an invoice upon acceptance into the program. Payment is due no later than the due date stated on the invoice, however if you would like to pay in instalments please call or email the office to arrange the dates and amounts you will pay. Please note full payment of the course is due by the time the course finishes. You can start payment instalments at anytime upon receipt of the invoice.
About Eamon Flack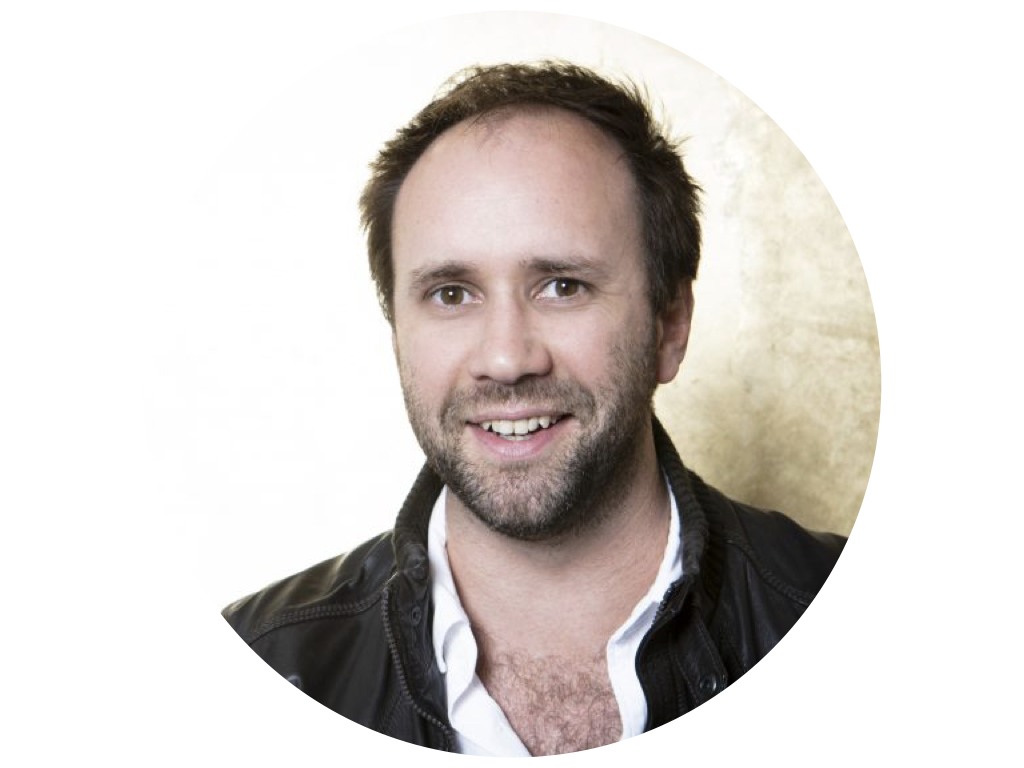 Eamon is the Artistic Director of Belvoir St Theatre in Sydney in 2016. He was born in Singapore in 1979 and grew up with three brothers in Singapore, Darwin, Cootamundra, the Gold Coast and Brisbane. He trained as an actor at WAAPA and has since worked as a director, writer, actor and dramaturg around Australia and internationally. He has led Belvoir's new work development in various guises since 2006, and has commissioned and developed many of the company's most acclaimed works over the last 15 years. He has divided his directing career between canonical plays and unlikely new works.
His productions of The Glass Menagerie, Angels in America and Counting and Cracking each won the Helpmann Award for Best Play in 2015, 2016, and 2019. His other key directing credits for Belvoir St Theatre include: Counting and Cracking (winner of the Helpmann Award for Best Direction of a Play and nominated for the Sydney Theatre Award Best Direction of the Mainstage Production), ngels in America, The Glass Menagerie, Into the Woods, A Midsummer Night's Dream (adapted and directed alongside Mendelssohn's score for the Sydney Symphony Orchestra conducted by Simone Young) . Tommy Murphy's Packer & Sons, Tom Wright's adaptation of Brecht's Life of Galileo, Eamon's own adaptations of Hendrik Ibsen's Ghosts, Chekhov's Ivanov and The Cherry Orchard, and The Rover, The Blind Giant is Dancing, As You Like It, The End, and the world premiere of Rita Kalnejais's Babyteeth. For the 2022 season, Eamon directed Wayside Bride, Light Shining In Buckinghamshire and The Jungle and the Sea.
Eamon's key writing and adaptation credits include: Associate Writer on the epic play Counting and Cracking (winner of the Helpmann Award, Sydney Theatre Award for Best New Australian Work, winner of NSW and Victorian Premier's awards), adapting Ghosts, Ivanov and The Cherry Orchard; co-devising Beautiful One Day with the company and members of the Palm Island community; and co-adapting, with Leah Purcell, Ruby Langford Ginibi's Don't Take Your Love To Town; and adapting Sophocles's Antigone.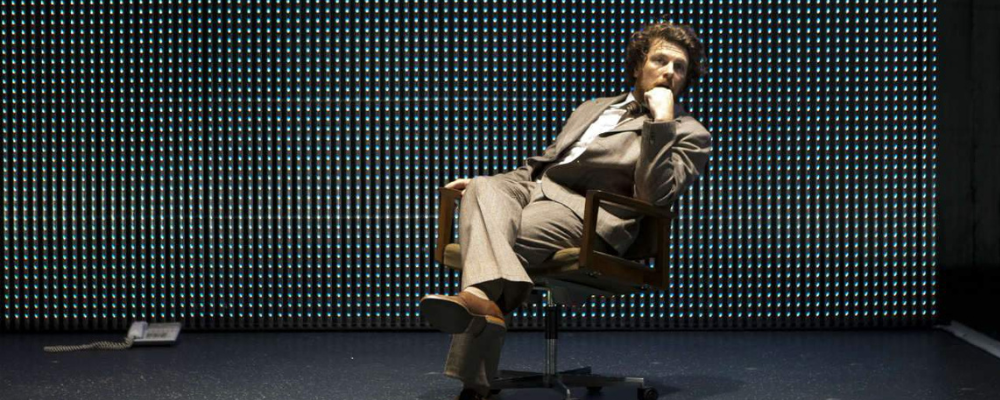 Apply For Acting Place. 
Please send an expression of interest including any specific acting information such as a Biography, Cover Letter, C.V. & Headshot to courses@thehubstudio.com.au or use the below form. Please note the course is by invitation only. If accepted we shall send out an application form with all the course information. Notification for acceptance will be made no later than one week before course commencement.
If offered your place will only be held once payment is received in full. Failure to do so will forfeit your place on the course. For more information or queries please don't hesitate to call on (02) 9212 0522 or alternatively email us on the above address. 
Eamon Flack Masterclass
IMPORTANT INFO!! We are experiencing some unusual issues with our forms from time to time. If your form isn't sending through please email the same information, including your CV and Headshot via email to courses@thehubstudio.com.au and we'll get back to you asap. OR call 02 9212 0522.
Contact Us
For further questions or queries please contact us directly during 10am – 5pm / Monday – Friday on the below details:
Our office and studio is located across from Victoria Park and the Broadway Shopping Centre in Sydney's Chippendale. For best parking and travel options please click here.
Further Questions
The HubStudio prides itself on helping professional actors to facilitate their training journey. If you would like more information about this course, or more importantly which courses would suit you best, then please email or call us to discuss your training goals.