Course Overview
The HubStudio is very excited to welcome Conrad back to the Hub for a special one off eight hour 'hot house' Masterclass. It's the perfect opportunity you need to fully immerse yourself into proven craft skills techniques, to find the breakthroughs you need. For us at The HubStudio – Perth, it's fantastic to have such an experienced actor and coach back in W.A working with our local Hub community. It's very important to us that we seek out the best coaches at all times to bring nationally credited training to the actors of Perth, and Conrad's series is no exception. 
Drawing on his extensive training with Susan Batson (acting coach to Nicole Kidman, Juliette Binoche, Oprah Winfrey), Jeneffa Soldatic (Life Member of The Actor's Studio, Tyler Perry Studios) and tutors from The Actors Stuido, NIDA, WAAPA, The Actor's Centre Australia, The Bristol Old Vic Theatre School UK, Stella Adler and Groundlings, actors will delve deep into the subconscious and stretch their instruments as artists. After training & working as both an Actor and Life Coach, Conrad saw the similarities to coaching actors, and using his skillset and intuitive insights Conrad applies his entire background to create transformational experiences for actors. In the style of New York City acting classes this series will start at 10am and finish well into the evening. The reason for doing so is to allow each actor the time and energy to find their break through moments and to experience the fullness of the work.
In Perth for his final weeks before returning to LA, this is your last opportunity to work with him in this special one off Masterclass with The HubStudio. Come join us!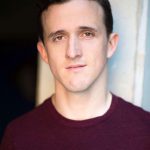 DANIEL MONKS
"I would recommend him to any actor, and would regard him as a true asset"   
(AACTA Nominee Best Actor, Helpmann Award Nominee, Green Room Award Nominee, "The Seagull" West End, London, Heath Ledger Scholarship Finalist 2017)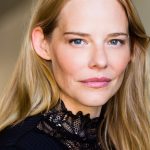 KATHERINE HICKS
"This was one of the best things I have done."

(Logie Award Nominee, The Leftovers – HBO, Jack Irish, Winners & Losers, Rescue Special Ops)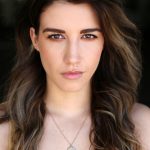 ALEXANDRA NELL
"Working with Conrad has been the most satisfying work I have experienced as an actor. He is a game-changer"  
(Rattlesnake Coco: A Red Dog Story, The Heights, 2016 WA Screen Awards Best Actress Winner 2016, NIDA BA Graduate)
Course Outline
This 1 day workshop will cover: 
The extraordinary physical release exercise, "Circle"

Emotional Flexibility and Sense Memory Drop-In Exercises 

The Susan Batson Technique: Unfulfilled Need, Public Persona and Tragic Flaw

Fourth Wall Eyelines

A Non-Stop, Day Long Workout For the Actor

Empowering Discussions & Life Coaching Insights into Releasing Creative Blocks
Course Outcomes
A greater understanding and practice of true Method Acting, rarely taught in Australia

Transformed and deepened level of performance from a place of absolute truth

Empowerment in the unique gifts you have to offer as an actor

Confidence in tackling scripts and auditions

A powerful 'workout' for the actor
Session Details
When: 1 Full day Saturday 
Dates: 24th July 2021
Cost: $185.00 incl GST (10% off for members)
Time: 10am – 7pm (please note the course could run later than 7pm)
Venue: Subiaco Arts Centre – 180 Hamersley Rd Subiaco. 
Participants: 30 max 
Payment Information
How To Pay & Instalment Option: The easiest way to pay is by Electronic Funds Transfer (EFT) using the bank details on the invoice (please quote the invoice number in the transfer information), or by simply clicking the 'pay online' link also on the invoice (bank fees apply). You will be email an invoice upon acceptance into the program. Payment is due no later than the due date stated on the invoice, however if you would like to pay in instalments please call or email the office to arrange the dates and amounts you will pay. Please note full payment of the course is due by the time the course finishes. You can start payment instalments at anytime upon receipt of the invoice.
About Conrad Le Bron
Conrad has trained extensively with Susan Batson, Jeneffa Soldatic, and tutors from NIDA, WAAPA, The Actor's Centre Australia, The Bristol Old Vic Theatre School UK, Stella Adler, Groundlings and Anthony Meindl's Actor Workshop. He has held his transformational acting workshops in New York City, Los Angeles, Perth, Sydney and Hobart and regularly coaches established and upcoming actors around the world.
As an actor, Conrad has worked alongside one of the Hemsworth brothers in the award winning film, The Reckoning, Paper Friends which premiered on BET, Off-Broadway production of The Drunken City by Adam Bock, Respect 101 which premiered at the Cannes Film Festival Short Film Corner and he was nominated at LA Webfest for the web series he co-created, wrote, produced and starred in called Then That Happened. He has also worked as a director on the film Set To Rise and on the series Missed Connections, both in New York City. He won the prestigious Quest For Excellence Award for his self-devised multi-media work Just Listen which was also selected to perform at His Majesty's Theatre for Performing Arts Perspectives. With his extensive training, knowledge of the craft and heightened emotional intelligence, Conrad makes a formidable acting coach for any actor.
Apply For The Course
Please send an expression of interest including your C.V. to courses@thehubstudio.com.au or use the below form. Please note the course is by invitation only. If accepted we shall send out an application form with all the course information. Notification for acceptance will be made no later than one week before course commencement.
If offered your place will only be held once payment is received in full. Failure to do so will forfeit your place on the course. For more information or queries please don't hesitate to call on (02) 9212 0522 or alternatively email us on the above address.
Course Application Form
IMPORTANT INFO!! We are experiencing some unusual issues with our forms from time to time. If your form isn't sending through please email the same information, including your CV and Headshot via email to courses@thehubstudio.com.au and we'll get back to you asap. OR call 02 9212 0522.
Contact Us
For further questions or queries please contact us directly during 10am – 5pm / Monday – Friday on the below details:
Our office and studio is located across from Victoria Park and the Broadway Shopping Centre in Sydney's Chippendale. For best parking and travel options please click here.
Further Questions
The HubStudio prides itself on helping professional actors to facilitate their training journey. If you would like more information about this course, or more importantly which courses would suit you best, then please email or call us to discuss your training goals.