Course Overview
Every actor knows they need showreel footage- footage for their casting profiles; and to send to agents, casting directors, directors, and producers to 'educate the industry' about where they can be cast. Every actor also knows the struggle of showreels- chasing footage from productions; the fortune spent filming 'professional showreel scene'; the anxiety of 'waiting until lockdown ends' to actually film it!  
Luckily, self tape showreels are often as just as good as a professional showreel at showcasing an actor's talent and castability (sometimes even better!). As long as the scene has aired, an actor is empowered with possibility to educate the industry as to their essence and talent- even during lockdown and without spending two months' rent. 
The course covers exploration of your place in the industry, the technical standards of self-taping and an opportunity to workshop your scenes. Participants will be required to film their self tapes between classes, and present to class with the opportunity to re-film following notes and feedback. Participants are encouraged to connect outside of class to build a trusted reader network.
This course offers an opportunity for peer engagement and networking, information and guidance as to casting, and exploration of your unique essence and castability.
"Whereas you can — and many effective actors do — get away with faking, posturing, and indicating emotions on stage, it's difficult if not impossible to get away with anything false before the camera. That instrument penetrates the husk of an actor; it reveals what's truly happening — if anything, if nothing. A close-up demands absolute truth; it's a severe and awesome trial."— Elia Kazan, A Life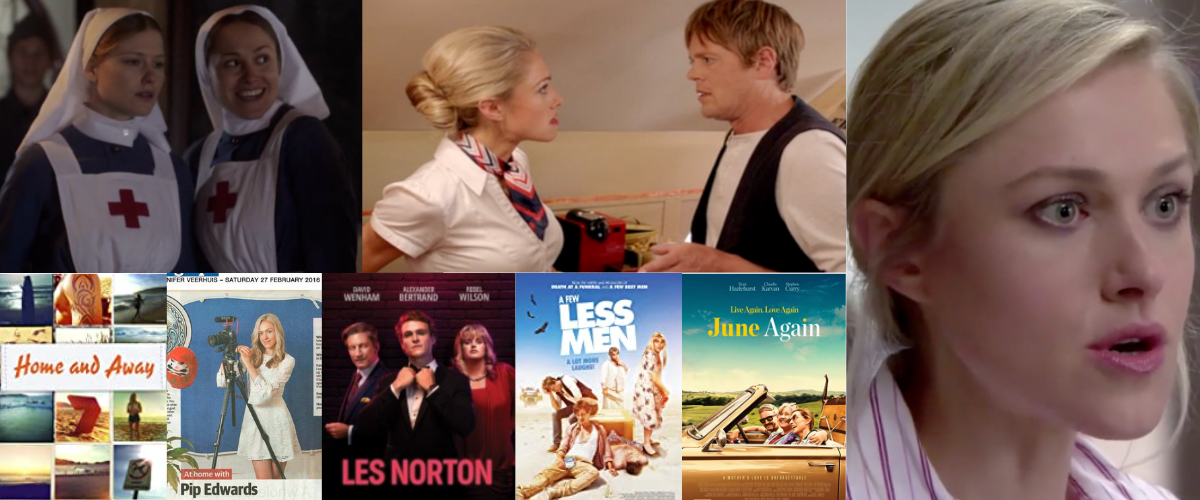 Testimonials
Course Outline
This course will help actors understand cultivate an understanding of: 
How do you see me?' – develop an understanding of your castability 
Know your industry – expand your knowledge of shows you could be cast in
'Tell my about yourself'- ace your slate and 'chat to camera'
Getting techie – ensuring your home self tape looks professional 
Scene selection – finding your material 
Your artistry – workshopping, rehearsals, and feedback on your self tapes
Your tribe – build your network of readers, accountability, and peer support  
Zoom Acting – tips for Covid safe readers and using a reader online 
Course Outcomes
This course is aimed at empowering actors with essential knowledge and materials for your casting profiles, and to pitch yourself to decision makers. 
Gain industry knowledge, and understand your castability 
Select your ideal scenes
Prepare your introductions and slates
Master your home self-tape studio
Gain peer support, and build your network of reading partners
Workshop and rehearse your scenes 
Gain Pip's coaching and feedback on your tapes.
Session Details
When: 4 x Tuesday Nights 
Dates: 5th October – 26th October 2021 
Time: 6.30pm – 9pm
Format: Online using Zoom 
Cost: $265.00  (10% off for members) 
Participants: 12
Payment Options 
How To Pay & Instalment Option: The easiest way to pay is by Electronic Funds Transfer (EFT) using the bank details on the invoice (please quote the invoice number in the transfer information), or by simply clicking the 'pay online' link also on the invoice (bank fees apply). You will be email an invoice upon acceptance into the program. Payment is due no later than the due date stated on the invoice, however if you would like to pay in instalments please call or email the office to arrange the dates and amounts you will pay. Please note full payment of the course is due by the time the course finishes. You can start payment instalments at anytime upon receipt of the invoice.
About Pip Edwards
Pip Edwards is a professional actor, filmmaker, acting/career coach, casting assistant and entrepreneur. She teaches extensively throughout Australia, including at many of Sydney's leading drama institutions.
As an actor, Pip's television credits include Home & Away, Les Norton, Miss Fisher's Murder Mysteries, ANZAC Girls, Wonderland and Forever Young. Her film credits include June Again, A Few Less Men, Little Black Dress, Who's That Boy,upcoming feature films Carmen, and Death Doula, as well as numerous short films and TVCs.
Theatre credits include Beverly in Abigail's Party, and Regina in Ghosts (both with The Melbourne Theatre Company), as well as various productions with directors including Kip Williams, Imara Savage, Stephen Nicolazzo, Gale Edwards and Declan Greene. Voice work includes audiobooks such as Riptides.Pip runs a private coaching studio Pip Edwards Creative, where she coaches and mentors actors for auditions, screen-tests, and business / career / mindset coaching. Through her studio, she has coached and filmed numerous actors towards booking roles in Australian and American Film and Television. She has also coached actors towards booking roles in professional theatre, on monologues to get into drama school, and in 'business success' (such as 'getting an agent'). She has directed numerous actor's showreels and self tape showreels.
Pip has taught extensively throughout Australia, at schools such as NIDA, Actors Centre, SAS, Sydney Film School, Screenwise, HUB Studio, Stagemilk, and for MEAA to name a few.Pip studied a Bachelor of Dramatic Arts at NIDA, Bachelor of Creative Arts (Filmmaking/Arts Management/Law) at Melbourne University, Training and Assessment (teaching) and Running a Creative Small Business at TAFE. She is committed to ongoing training in acting, auditing, business skills and holistic wellness in both Australia and the US.Pip has a keen interest in actor mental health and wellness, and is co-chair of the MEAA Actor's Equity Wellness Collective. 
Pip runs a private coaching studio, where she coaches and mentors actors for auditions, screen-tests, business/career/mindset coaching, industry advancement (including getting agents), detailed screen-acting, as well as shooting (and booking) actors' self-tapes.
As a coach Pip is passionate, detailed, practical, and approachable. She is up-to-date with industry trends and demands, and understands the highs and lows of the craft.  Pip helps actors break through barriers and achieve their best- as performers, creators and in business.
Pip's Full Biography
Apply For The Course
Please send an expression of interest including your C.V. to courses@thehubstudio.com.au or use the below form. Please note the course is by invitation only. If accepted we shall send out an application form with all the course information. Notification for acceptance will be made no later than one week before course commencement.
If offered your place will only be held once payment is received in full. Failure to do so will forfeit your place on the course. For more information or queries please don't hesitate to call on (02) 9212 0522 or alternatively email us on the above address.
Course Application Form
IMPORTANT INFO!! We are experiencing some unusual issues with our forms from time to time. If your form isn't sending through please email the same information, including your CV and Headshot via email to courses@thehubstudio.com.au and we'll get back to you asap. OR call 02 9212 0522.
Related Courses
Contact Us
For further questions or queries please contact us directly during 10am – 5pm / Monday – Friday on the below details:
Our office and studio is located across from Victoria Park and the Broadway Shopping Centre in Sydney's Chippendale. For best parking and travel options please click here.
Further Questions
The HubStudio prides itself on helping professional actors to facilitate their training journey. If you would like more information about this course, or more importantly which courses would suit you best, then please email or call us to discuss your training goals.