Course Overview
The HubStudio is thrilled to welcome celebrated West Australian director Adam Mitchell for a exclusive two day theatre intensive for our Perth actors who have emerging and working level experience. Adam is an award winning stage director known for his inventive Theatre, Music Theatre and Opera productions. He has worked across both the commercial and subsidised theatre sector, having directed more than 20 productions at Black Swan State Theatre Company.
Over the two days actors will run scene work and various exercises that build character and performance, giving each actor a brilliantly practical tool kit that will both challenge and empower them. This workshop is a fantastic opportunity for local actors to experience professional level direction, to build a network with likeminded actors, and learn from Adams twenty plus years of professional level experience. Come join us.
Work by Adam Mitchell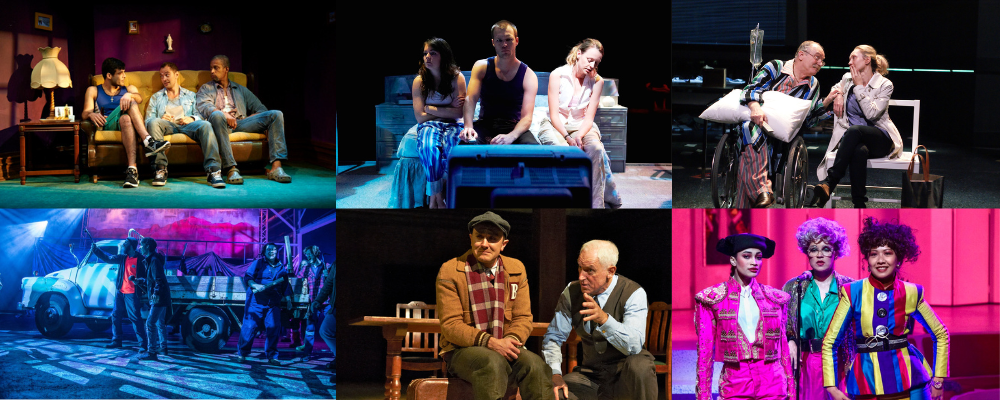 Course Outline
Over the weekend each participant will work on various scenes for the group, being directed by Adam, looking at the following areas:
Taming The Space.

The Rehearsal Process.

Finding a Neutral Jumping Off Point.

Text Analysis.
Course Outcomes
In this workshop, you will learn:
Build confidence with text and staging.

Widening your professional circle.

Discovering how and audience naturally perceives you.
For application, please fill out the details below. 
Session Details
Day: Saturday & Sunday Full Days
Date: 22nd & 23rd April 2023
Time: 10.00am – 4.00pm 
Location: Subiaco Arts Centre : 180 Hammersley Rd Subi
Participants: 14 Maximum (only open to actors aged 16+)
Price: $320.00 incl GST 
Payment Options 
How To Pay & Instalment Option: The easiest way to pay is by Electronic Funds Transfer (EFT) using the bank details on the invoice (please quote the invoice number in the transfer information), or by simply clicking the 'pay online' link also on the invoice (bank fees apply). You will be email an invoice upon acceptance into the program. Payment is due no later than the due date stated on the invoice, however if you would like to pay in instalments please call or email the office to arrange the dates and amounts you will pay. Please note full payment of the course is due by the time the course finishes. You can start payment instalments at anytime upon receipt of the invoice.
About Adam Mitchell
Adam Mitchell is an award winning stage director known for his inventive Theatre, Music Theatre and Opera productions.
He was the Associate Director for Black Swan State Theatre Company and has directed nearly twenty productions for the company. Production highlights include; Oil, Every Brilliant Thing, Next to Normal, Death of a Salesman, The Motherfucker With the Hat, Clinton:The Musical, Summer of the Seventeenth Doll, Boy Gets Girl and When the Rain Stops Falling.
He was the Artistic Director of Black Swan's HotBed Ensemble, production highlights include: Yellow Moon: The Ballad of Leila and Lee, The Shape of Things, pool (no water), The Laramie Project, Falling Petals and the world premieres of Portraits of Modern Evil by Robert Reid and The Dark Room by Angela Betzien.
His Independent work includes La Fanciulla del West (FFO), Those Who Fall In Love Like Anchors Dropped Upon the Ocean Floor (Griffin Independent/The Blue Room) and The Great Ridolphi for The Last Great Hunt. Commercial work includes: Fame -The Musical and premiere productions of Mimma: A Musical of War and Friendship and Dragon Lady (Adelaide Cabaret Festival commission).
He regularly directs Theatre, Opera and Music Theatre for The Western Australian Academy of Performing Arts (WAAPA), has worked with The National Institute Dramatic Arts (NIDA), Victoria College of the Arts, West Australian Symphony Orchestra, Playwriting Australia, Sydney and Melbourne Theatre Companies, Barking Gecko Theatre Co., The Australian Theatre for Young People and is a member of the Lincoln Centre Theater Directors Lab (New York).
He is a 40 Under 40 Award winner and has received Equity Guild Awards, Blue Room Theatre Awards, PAWA Awards and the Martin Sims and The West Australian Arts Editor Award.
More information is available at : adammitchell.com.au
Apply For The Course
Please send an expression of interest including your C.V. to courses@thehubstudio.com.au or use the below form. Please note the course is by invitation only. If accepted we shall send out an application form with all the course information. Notification for acceptance will be made no later than one week before course commencement.
If offered your place will only be held once payment is received in full. Failure to do so will forfeit your place on the course. For more information or queries please don't hesitate to call on (02) 9212 0522 or alternatively email us on the above address.
Course Application Form
IMPORTANT INFO!! We are experiencing some unusual issues with our forms from time to time. If your form isn't sending through please email the same information, including your CV and Headshot via email to courses@thehubstudio.com.au and we'll get back to you asap. OR call 02 9212 0522.
Contact Us
For further questions or queries please contact us directly during 10am – 5pm / Monday – Friday on the below details:
Our office and studio is located across from Victoria Park and the Broadway Shopping Centre in Sydney's Chippendale. For best parking and travel options please click here.
Further Questions
The HubStudio prides itself on helping professional actors to facilitate their training journey. If you would like more information about this course, or more importantly which courses would suit you best, then please email or call us to discuss your training goals.