The Hub is excited to welcome Jennifer Peers to our Musical Theatre School for a special singing technique masterclass! Each week you will be guided through a group singing warm-up, with practical exercises and in-depth discussion to help better understand your voice. This will be followed by a masterclass where you will have the opportunity to perform a solo and apply these skills in performance.
This is for you if:
You are currently working on a show and want to keep your voice healthy.

You need help preparing for auditions or your next show.

You are a dancer or actor struggling with vocal identity as a "singer".

You have recently graduated from training and need guidance transitioning from student to professional.

You are looking to be challenged and inspired, understand your instrument better, set new goals, or level up your career.
This masterclass is open to singers of all levels.

Coaching Testimonials
EMBLA BISHOP 
I came to Jen as a weekly vocal coach after graduating from WAAPA. Jen soon became much more than this! With advice about the industry, casting agents and golden information she soon became a life saver. Jen has such in-depth knowledge as a singer and performer and can always answer my obscure questions, no matter the topic. Her studio space is friendly and open, much like Jen herself and she has allowed my voice to grow exponentially.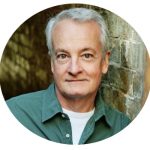 TIM MCGARRY 
I wanted a singing teacher who was a performer themselves, someone who was part of the industry. I needed a teacher who would challenge me, be honest, supportive with a focus on process. I needed to build a strong and varied repertoire of audition songs. I needed a teacher I could discuss audition technique, strategy and choices. In seeking the right teacher I searched long and hard… and the same recommendation kept coming thick and fast – Jennifer Peers! And what a sensational recommendation she has proven to be. Jen is quite simply superb – a dedicated, passionate and professional teacher – and in the words of some else on this page – bloody lovely herself! I cannot recommend her more highly!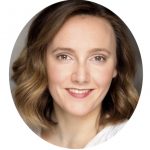 MANON GUNDERSON-BRIGGS 
I started getting regular lessons with Jen after working with her at NIDA. I wanted to give my voice and performance more freedom and stop second-guessing myself. Jen helped me appreciate my own uniqueness, which was instrumental in getting me my first professional gig in Muriel's Wedding the Musical. Jen is an excellent, friendly teacher with a deep knowledge of singing, performance and the industry. I would recommend her to anyone — she just gets it!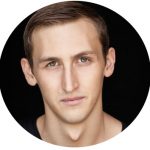 ALEX MORGAN 
I found that I had gotten to a place with my voice where I felt stuck. I honestly didn't know how to progress myself further. That's where Jen comes to the rescue. The beautiful thing about the way Jen teaches is that she has a wealth of technical knowledge and uses this knowledge in way that meets you right where you're at on your journey. Jen knows how to get the best out of your instrument and shows you how to make it better. From an acting point of view, Jen knows exactly how to get you engaging with your songs with deeper understanding of the text and gives you the confidence to make bolder acting choices of your own. 

If you want to sing your songs with technical proficiency, emotional engagement and most of all confidence I could not recommend Jen enough.
Course Outline
Sessions will be in two parts:
1. Group warm-up and singing technique.
2. Masterclass where each participant will have the opportunity to perform and receive individual personalized feedback.
The masterclass will cover the following topics:
 Vocal health and hygiene

 How to warm up and practice effectively

 Alignment

 Breathing

 Resonance

 Registration

Acting through song
Course Outcomes
This series will help you develop your singing technique in order to better serve your  dramatic and musical impulses as a performer.
Develop a deeper understanding of your voice and how it works.

Optimize your warm-up and practice routine (or create one!)

Refine your performance skills.

Feel more reliable and secure in your singing.

Build confidence.

Receive specific and detailed individual feedback on your voice.
Session Details
Day: 5 x Monday Evenings 
Date: 23rd January – 20th Febuary 2023
Time: 7pm -10pm 
Venue: The HubStudio, 21 Shepherd Street Chippendale
Participants: 12 Maximum 
Price: $385.00 incl GST (10% off for members)
Payment Options 
How To Pay & Instalment Option: The easiest way to pay is by Electronic Funds Transfer (EFT) using the bank details on the invoice (please quote the invoice number in the transfer information), or by simply clicking the 'pay online' link also on the invoice (bank fees apply). You will be email an invoice upon acceptance into the program. Payment is due no later than the due date stated on the invoice, however if you would like to pay in instalments please call or email the office to arrange the dates and amounts you will pay. Please note full payment of the course is due by the time the course finishes. You can start payment instalments at anytime upon receipt of the invoice.
About Jennifer Peers
Jennifer Peers is a voice teacher, singer, and actor based in Sydney.  She provides voice training to professional and aspiring professional Musical Theatre performers.  As well as working with many of Australia's Premier Musical theatre performers in her studio, she teaches vocal technique and Musical Theatre for the NIDA Bachelor of Fine Arts (Acting) and the Brent Street Diploma of Musical Theatre.
Australian performing credits include: Miss Lark in the Australia/NZ tour of Disney's "Mary Poppins", Sister Sophia in the Australian tour of "The Sound of Music", "Fiddler on the Roof" Australian tour, "My Fair Lady" for Opera Australia, Peaches in "Jerry Springer the Opera" at the Sydney Opera House, "A Gentleman's Guide to Love and Murder", "Showboat" and "The Pirates Of Penzance" for The Production Company,  Angel City Soprano in "City of Angels", Gertrude Stein in "Loving Repeating", Frieda/Betty in "Sunday In The Park With George" and originated the role of Minnie Davies in Australian musical, "The Hatpin".
UK performing credits include: Lead singer in "Shoes" (West End), "Master Class" (UK Tour) and "57 Hours" at the National Theatre Studio London.
Training: Bachelor of Arts (Music Theatre) Western Australian Academy of Performing Arts (WAAPA), Bachelor of Music (Voice) Queensland Conservatorium of Music.
See Jennifer's website here: www.jenniferpeers.com
Apply For The Course
Please send an expression of interest including your C.V. to courses@thehubstudio.com.au or use the below form. Please note the course is by invitation only. If accepted we shall send out an application form with all the course information. Notification for acceptance will be made no later than one week before course commencement.
If offered your place will only be held once payment is received in full. Failure to do so will forfeit your place on the course. For more information or queries please don't hesitate to call on (02) 9212 0522 or alternatively email us on the above address.
Course Application Form
IMPORTANT INFO!! We are experiencing some unusual issues with our forms from time to time. If your form isn't sending through please email the same information, including your CV and Headshot via email to courses@thehubstudio.com.au and we'll get back to you asap. OR call 02 9212 0522.
Related Courses
Contact Us
For further questions or queries please contact us directly during 10am – 5pm / Monday – Friday on the below details:
Our office and studio is located across from Victoria Park and the Broadway Shopping Centre in Sydney's Chippendale. For best parking and travel options please click here.
Further Questions
The HubStudio prides itself on helping professional actors to facilitate their training journey. If you would like more information about this course, or more importantly which courses would suit you best, then please email or call us to discuss your training goals.