Course Overview
This intensive one day workshop is designed to open your heart and help you go deeper in your work. It will fully exercise your acting instrument and further develop your method of working.
You will discover how to share yourself, your history, your humanity through a character. You will be guided to create work that does more than tell a story, you will transform a script into a powerful piece of art that touches, moves and inspires an audience.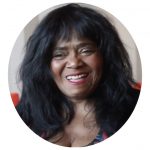 "I truly think that I am offering you an opportunity to make a discovery.  His name is Andrew Hofman: On stage, he is a power to be reckoned with.  I love this actor's instrument. I love his commitment, I love his intelligence, I love his humor…Yes I just love him."

 – 

Susan Batson 

(Acting Coach to Nicole Kidman, Juliette Binoche and Oprah Winfrey)
Discover new awareness, sense memory, emotional flexibility and sensorial exercises to powerfully bring new depth, truth and joy to your acting and audition technique. Experience a safe environment to explore parts of yourself so you can create something exciting, powerful and truthful.
Overcome whatever is standing in your way from creating truly exceptional work. There is no preparation required before the day. This workshop is designed for professional actors although any actor who is willing to commit to the work is welcome.
Course Testimonials
Course Outline
The focus of this workshop is to help actors further develop a method of working that creates a deep and unique connection to story and character whilst dealing with the technical demands of the industry. The workshop will comprise of the following components:
Introduction – An introduction to the work of Susan Batson.
Awareness – learning how to harness awareness and gift it to character.
Drop-In – A powerful emotional flexibility exercise to prepare you for a scene.
Script Breakdown – Discovering how to bring the script to life with your own unique humanity.
Scene – This will take place in an audition-style format.
Feedback – Guidance and truthful response to your work.
Course Outcomes
There is a primal-like group experience in this workshop and also the individual experience of each artist which is designed to:
Develop an understanding of American Method acting and the work of Susan Batson and Elizabeth Kemp. 
Fully exercise the instrument (voice, body, intellect, creativity, emotional life and heart) of the actor so an actor can feel confident and ready to dive into any role.
Develop an understanding of the technical demands of the Film, Television and Theatre industries and learn how to artfully but vigilantly adhere to these demands placed upon an actor.
Discover how to not only take direction but translate that direction into truth and further discovery in the work.
Further develop a method of working so an actor can be empowered, artful and share their truth and humanity on stage and in front of a camera.
Create new confidence in auditioning.
Explore and allow each actor to express their true emotional life and break down individual blocks standing in the way of great artistry and performance.
Session Details
When: 1 x Saturday 
Dates: Saturday 10th July, 2021
Time: 1.30pm – 9.30pm.
Venue: 18 City Rd, Chippendale, NSW 2008
Cost: $178.00 (10% off for members)
Participants: 12-14 Maximum
Payment Information
How To Pay & Instalment Option: The easiest way to pay is by Electronic Funds Transfer (EFT) using the bank details on the invoice (please quote the invoice number in the transfer information), or by simply clicking the 'pay online' link also on the invoice (bank fees apply). You will be email an invoice upon acceptance into the program. Payment is due no later than the due date stated on the invoice, however if you would like to pay in instalments please call or email the office to arrange the dates and amounts you will pay. Please note full payment of the course is due by the time the course finishes. You can start payment instalments at anytime upon receipt of the invoice.
About Andrew Hofman
Andrew has been guided as an Acting Coach under the mentorship of Susan Batson (Acting Coach to Nicole Kidman, Oprah Winfrey and Sean Penn amongst many others) and Elizabeth Kemp (Acting Coach to Bradley Cooper, Lady Gaga and Hugh Jackman).
Andrew spent several years as an acting teacher and coach at Susan Batson Studio NYC teaching intensive process, technique, industry preparation and on-camera work in classes, workshops and private sessions. They worked with Juliette Binoche in preparation for 'Clouds of Sils Maria' and consistently worked on productions through the Actor's Studio, plays, cabarets, television productions and films in New York.Most recently, during his time in Vancouver he taught workshops at Anthony Meindl's Actor Workshop. Andrew has coached actors from their first auditions through to leading roles in films and mainstage theatre.While continuing his career as an actor and singer, Andrew coaches actors in workshops and in private sessions internationally.
Andrew's Full Biography
Apply For The Course
Please send an expression of interest including your C.V. to courses@thehubstudio.com.au or use the below form. Please note the course is by invitation only. If accepted we shall send out an application form with all the course information. Notification for acceptance will be made no later than one week before course commencement.
If offered your place will only be held once payment is received in full. Failure to do so will forfeit your place on the course. For more information or queries please don't hesitate to call on (02) 9212 0522 or alternatively email us on the above address.
Course Application Form
IMPORTANT INFO!! We are experiencing some unusual issues with our forms from time to time. If your form isn't sending through please email the same information, including your CV and Headshot via email to courses@thehubstudio.com.au and we'll get back to you asap. OR call 02 9212 0522.
Contact Us
For further questions or queries please contact us directly during 10am – 5pm / Monday – Friday on the below details:
Our office and studio is located across from Victoria Park and the Broadway Shopping Centre in Sydney's Chippendale. For best parking and travel options please click here.
Further Questions
The HubStudio prides itself on helping professional actors to facilitate their training journey. If you would like more information about this course, or more importantly which courses would suit you best, then please email or call us to discuss your training goals.