A Specialist Screen Acting Masterclass with one of the world's top coaches.  
A popular online series for Professional Working Actors. 
Course Outline | Course Outcomes | Session Details | Apply Now
Course Overview
The Hub is thrilled to host the return of the increasingly popular Screen Acting Masterclass to the online program with the highly celebrated Miranda Harcourt. This pro-level masterclass is a unique opportunity to work more deeply with one of the most celebrated international coaches. Her clients have won and been nominated for multiple Oscars, Golden Globes, Emmys, BAFTAs and AAFTAs, most recently a 2022 Golden Globe win and Best Actress nomination at the 2022 Academy Awards. Renowned as a performance-pilot, not only does Miranda support stars at the highest level, but also guides emerging talents into stellar careers. 
Miranda shifts paradigms, empowering actors to realise and activate their own talent. In her active masterclasses, specifically developed for Zoom, she introduces simple, fast, innovative approaches. Miranda has developed a series of tools and exercises for use in- class, in the rehearsal-room and on-set that get actors to where they need to be, fast. Miranda's work is now implemented on sets and in rehearsals around the world. 
This special five session online intensive series is open to all working professional actors from Australia, the United States & New Zealand.
Coaching Testimonials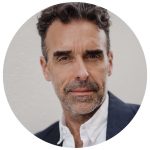 RICHARD ALLEN
"I loved Miranda Harcourt's class. She has fresh ideas and a lively responsive energy grounded in years of experience and research.  Her ability to respond to individual actor's needs while keeping the group focused and flowing was impressive.  I am certain that everybody involved in this master class felt that they grew in their understanding and practice from the delightful time we all spent together.  Thank you for organising this exceptional opportunity for learning and professional development."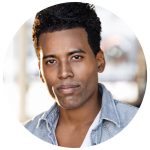 KELVIN TAYLOR
"Mind Hacked, I felt my 3rd eye was opened becoming mindful of all the vista around me that innately drove my performance. Miranda allowed our group and myself to specifically become aware in trusting that millions of years of behavioural experiences exist within us and trust that we are enough."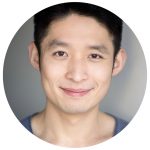 SAM WANG
"A 'Masterclass' in every sense of the word. Takes everything you  know or think you know about acting, and just tips it that little bit further, simpler and clearer! Best of all, Miranda's work is tried and tested from where it really matters, on set, for you to take to your next job or audition."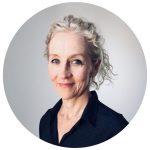 SANCIA ROBINSON
"Miranda Harcourt is one of the finest teachers in the world. Her depth of  understanding on how to act on screen– and how to break through your habits is stunning, do not miss this opportunity if it happens again– especially as she's also a world-class top human- highly recommend."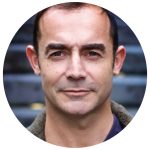 MARK WATTERSON
"Miranda's workshop was revelatory!!! She has provided me with such a wealth of knowledge and some amazing tools to help create bonds between people and to bring truths to light.Watching her direct and elicit such honesty from people was hypnotic to watch. A truly transformative experience."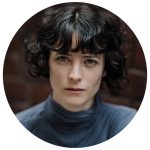 MADELEINE CARR
"Incredible, insightful course. Full of kind, supportive fellow actors and a wonderful teacher. Even via Zoom it felt like such a connected environment and has honestly changed the way I think about my craft. Thank you!!"
Roll-Call
Actors
Miranda's roll-call includes stars Nicole Kidman, Juliette Binoche, Dev Patel, Saoirse Ronan, Paul Mescal, Aaron Pierre, Priyanka Bose, Thomasin McKenzie, Ritu Arya, Daisy and Charlie Cooper, Joseph Gordon Levitt, Hugo Weaving.

Roll-Call
Directors
Directors Miranda has supported on-set include Oscar®-winner and Oscar®-nominees Jane Campion, Peter Jackson, Morten Tyldum and Garth Davis. She has guided countless emerging TV and film directors through her work at some of the world's top film schools: NFTS in London, NYU/Tisch, AFTRS and as a Governor at the TIFF performance and directing labs. A Film London Lodestar, Miranda is one of the world's top teachers.
Roll-Call
Career-Building
Talent Miranda has supported from emergence to power include Ritu Arya (UMBRELLA ACADEMY, RED NOTICE), Devery Kawennáhere Jacobs (RESERVATION DOGS), AnnaSophia Robb (BRIDGE TO TERABITHIA, DR DEATH), Josh Hutcherson (BRIDGE TO TERABITHIA, THE HUNGER GAMES), Erana James (THE CHANGEOVER, THE WILDS), Marlon Williams (A STAR IS BORN, THE TRUE HISTORY OF THE KELLY GANG), Stefania Owen (SWEET TOOTH), Rose McIver (iZOMBIE, THE LOVELY BONES), KJ Apa (RIVERDALE), Thomasin McKenzie (LAST NIGHT IN SOHO), Hal Cumpston (NINE PERFECT STRANGERS, WALKING DEAD), Sunny Pawar and Abichek Bharate (LION), Sara Ali Khan (ASHWATTHAMA), Billy Barratt (RESPONSIBLE CHILD), George Ferrier (JUNIPER, ONE OF US IS LYING), Mark Paguio (ESCAPE FROM SPIDERHEAD), Jillian Mercado (MY EYES ARE UP HERE), Kat Sadler (SUCH BRAVE GIRLS), Jess Hong (THREE-BODY PROBLEM)…
Selected Filmography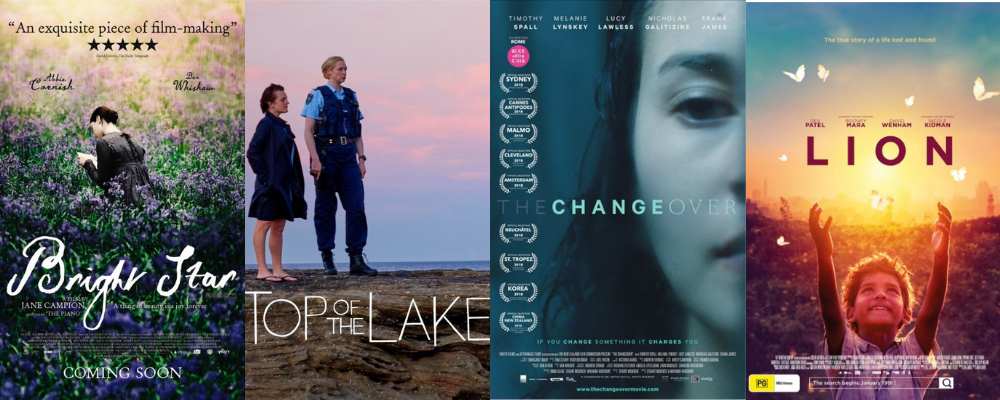 Course Outline
Experience the startling impact of Miranda's Tools: White Space, Connection, Internal Landscape, Vista, and Journey. Miranda brings advice and on-set insights from the major projects she works on every day, and all around the world. Miranda will inspire you, diagnose performance-issues and suggest solutions. She will also open up case-studies from her unique practice to illuminate your work. 
Miranda helps you become a free-er, richer practitioner, attuned to your inner world, your outer world and to your partners. Miranda's Tools give you a framework for greater success immediately, onstage, on set, in the rehearsal room and in the audition room. 
The insights Miranda brings from a range of different creative practices will expand the way you think about performance. You will leave this masterclass a hungrier, more skilled and more inspired actor or director.
Miranda's Substack articles are a rich resource for actors, directors. A new article is added every fortnight to this treasure-house of exercises, tools, tricks, tips and insights. Followed by creatives all over the world, this is Miranda's textbook:
Actor Selection Details
From the cohort of actors on the program, Miranda will select 10 actors who will be offered an opportunity to perform their work live during the course, for an additional fee of $365.00. It is important to understand then that the actors not performing during class time are not simply in an auditing (watching) position. Each participant will take a very active part in the series, including all homework and in-class exercises and activities, and performance on their own time with feedback from Miranda, however they will not be performing a scene in the workshop directly during class time. It is vital that Miranda's work is showcased live during the course, to all applicants, however due to the demand for the program and the format and time constraints, we can unfortunately only select a few actors to showcase their work in class. However again, all actors will have the same homework, the same course learnings materials, ability for direct feedback and the same opportunities to develop their craft as all actors on the program. 
Selected Filmography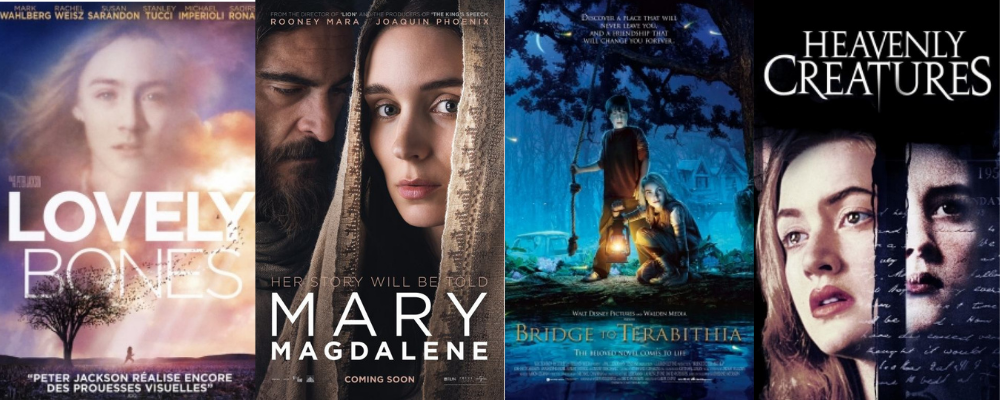 Session Details
When: 4 x Sunday Mornings  
Dates: 1st October – 22nd October 2023
Times: Sundays 10am – 2pm AEST (Sydney Time). Please check for your own time zone
Format: Online using Zoom
Price: $985.00AUD. 
Payment Information
How To Pay & Instalment Option: The easiest way to pay is by Electronic Funds Transfer (EFT) using the bank details on the invoice (please quote the invoice number in the transfer information), or by simply clicking the 'pay online' link also on the invoice (bank fees apply). You will be email an invoice upon acceptance into the program. Payment is due no later than the due date stated on the invoice, however if you would like to pay in instalments please call or email the office to arrange the dates and amounts you will pay. Please note full payment of the course is due by the time the course finishes. You can start payment instalments at anytime upon receipt of the invoice.
About Miranda Harcourt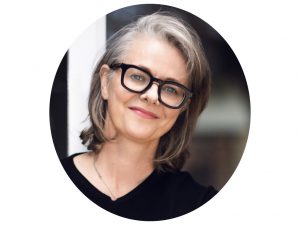 Miranda's approach is based on years of writing and performing Verbatim theatre in prisons in New Zealand, Australia and the UK, as well as her work as an on-set acting coach with renowned actors and directors on films all over the world.
Miranda has coached Oscar, Golden Globe, Emmy and BAFTA-award nominated and winning performances in films and TV shows from Lion, Bridge to Terabithia, Big Little Lies to Being the Ricardos. She was the dedicated coach for Sunny Pawar (young Saroo) in Lion and was Director: Background Action on Garth Davis' Mary Magdalene, starring Rooney Mara and Joachim Phoenix. Her first feature film The Changeover, co-directed with Stuart McKenzie, was released to acclaim in NZ, the UK and the US. Miranda's daughter is the winner of the NBR award for Breakout Talent 2018, Thomasin McKenzie.
For seven years Miranda was the Head of the Acting Department at Te Kura Toi Whakaari o Aotearoa: New Zealand Drama School. She been awarded the ONZM (for services to theatre and the community) and the Centennial Suffrage Medal. Other awards include the NEXT Arts Woman of the Year, the 2018 Women of Influence Arts Woman of the Year and the 2018 Women in Film and TV Award for Achievement in Film. She has also won many awards and nominations for acting and directing including the Media Peace Prize.
Her training was as an actor at Toi Whakaari — New Zealand Drama School and as a Drama-therapist at the Central School of Speech and Drama in London.
View more information about Miranda's work on www.mirandaharcourt.com
Miranda's Full Biography
Podcast Interview
Apply For The Course
Please send an expression of interest including your C.V. to courses@thehubstudio.com.au or use the below form. Please note the course is by invitation only. If accepted we shall send out an application form with all the course information. Notification for acceptance will be made no later than one week before course commencement.
If offered your place will only be held once payment is received in full. Failure to do so will forfeit your place on the course. For more information or queries please don't hesitate to call on (02) 9212 0522 or alternatively email us on the above address.
Miranda Harcourt Specialist Preparation Masterclass
IMPORTANT INFO!! We are experiencing some unusual issues with our forms from time to time. If your form isn't sending through please email the same information, including your CV and Headshot via email to courses@thehubstudio.com.au and we'll get back to you asap. OR call 02 9212 0522.
Contact Us
For further questions or queries please contact us directly during 10am – 5pm / Monday – Friday on the below details:
Our office and studio is located across from Victoria Park and the Broadway Shopping Centre in Sydney's Chippendale. For best parking and travel options please click here.
Further Questions
The HubStudio prides itself on helping professional actors to facilitate their training journey. If you would like more information about this course, or more importantly which courses would suit you best, then please email or call us to discuss your training goals.