UPDATE: Please understand due to the current COVID19 situation, we are postponing this course until we know more information. We are aiming to run in May / June depending on government guidelines. If you would like to register your interest please do so below, we would love to hear from you.
Course Overview
The HubStudio is honoured to welcome one of Australia's most prolific film directors Kriv Stenders. Kriv's films include Dark Frontier, Red Dog, Kill Me Three Times, Why Anzac (with Sam Neill), The Principal, Hunters, Red Dog: True Blue This very special one-off series is an exceptional opportunity for working professionals to hone their skills in a practical and personalised screen-based masterclass.
The course will run through partnered scene work from Kriv's films, critiqued and discussed in a group format. You will watch the scenes back that you shot (which you can keep), you will also get to see in most cases the rushes from those scenes, and indeed the final edited scene from the film itself as further reference.
As an Australian actor it's essential to listen and learn from our masters. I encourage you to invest in your career through this incredible series. Come join us!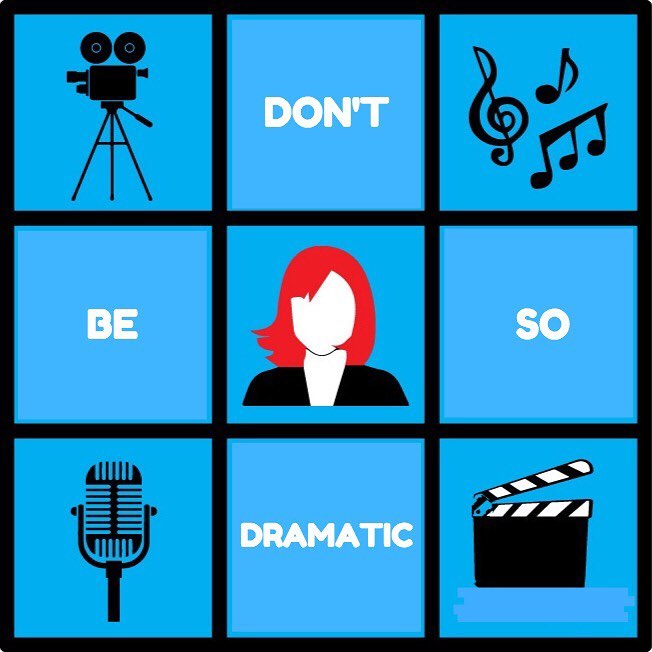 LISTEN NOW : Kriv Stenders on the Hub Podcast Don't Be So Dramatic w/Rachel Baker
Course Outline
The session will incorporate the practice of the following;
Directed Partnered Scene Work .
Insight into Kriv's process.

Principals and techniques for actors.
One on One Feed back from Kriv.
Course Outcomes
Through extensive insights you will gain knowledge of the following: 
Increased awareness of acting for film.

Insight into Kriv's award winning process.

Understanding of the relationship between actor and director.

Increase technical understanding of on set processes.

Bringing vitality to your film work and an aliveness on screen.
Session Details
When: 1 x Sunday
Dates: 29th March 2020
Cost: $295 incl GST (no member's discount available)
Time: 10am – 5pm
Venue: 18 City Rd, Chippendale, NSW 2008
Participants: 12 Maximum
Payment Information
How To Pay & Instalment Option: The easiest way to pay is by Electronic Funds Transfer (EFT) using the bank details on the invoice (please quote the invoice number in the transfer information), or by simply clicking the 'pay online' link also on the invoice (bank fees apply). You will be email an invoice upon acceptance into the program. Payment is due no later than the due date stated on the invoice, however if you would like to pay in instalments please call or email the office to arrange the dates and amounts you will pay. Please note full payment of the course is due by the time the course finishes. You can start payment instalments at anytime upon receipt of the invoice.
About Kriv Stenders 
Kriv Stenders is one of Australia's most renown, respected and prolific film directors with numerous critically acclaimed and award winning shorts, documentaries, music videos, television commercials, television series and feature films to his credit. His early feature films include Blacktown, The Illustrated, Family Doctor, Boxing Day, and Lucky Country.
His fifth feature, Red Dog, released by Roadshow in August 2011, has earned over $22 million at the box office, making it the ninth highest grossing Australian film of all time. It has also become the highest selling Australian DVD of all time. Red Dog won both Best Director and Best Film at the 2011 IF Awards and Best Film at the inaugural 2012 ACCTA Awards.
In 2014 Kriv directed Kill Me Three Times, starring Simon Pegg, Bryan Brown, Alice Braga, Teresa Palmer, and Sullivan Stapleton. That same year he directed The Principal, a four- part television drama for SBS, starring Alex Dimitriades and Aden Young, plus the feature- length documentary, Why Anzac with Sam Neill.
In 2015, he directed Red Dog : True Blue, the sequel to Red Dog which was released by Roadshow on Boxing Day 2016 and went on to earn more than $7 million at the local box office. In 2016, he directed Australia Day for Foxtel, Hoodlum and Icon which starred Bryan Brown and Sean Keenan and was the first film release on the Dendy Demand platform.
Last year Kriv directed Wake In Fright, Stephen M. Irwin's contemporary re-imagining of the Australian classic which aired as a two-parter on Channel TEN in October. Kriv 's critically acclaimedfeature-length documentaryThe Go-Betweens: Right Herepremiered at the 2017 Sydney Film Festival and also screened at the Melbourne, Perth and Brisbane Film Festivals ahead of a successful theatrical release in September. Earlier this year, he completed production onThe Pacific With Sam Neill, a six-part documentary series retracing Captain Cook's journeys across the Pacific which co-directed with Sally Aitken. It aired on Foxtel in September. Kriv is currently in post-production on the Vietnam War epic,Danger Close : The Battle Of Long Tan, which was shot in Queensland and is due for release through Transmission Films in early 2019.

Apply For The Course
Please send an expression of interest including your C.V. & headshot to courses@thehubstudio.com.au or use the below form. Please note the course is by invitation only. If offered your place will only be held once payment is received in full. Failure to do so will forfeit your place on the course.
For more information or queries please don't hesitate to call on (02) 9212 0522 or alternatively email us on the above address.
Course Application Form
IMPORTANT INFO!! We are experiencing some unusual issues with our forms from time to time. If your form isn't sending through please email the same information, including your CV and Headshot via email to courses@thehubstudio.com.au and we'll get back to you asap. OR call 02 9212 0522.
Contact Us
For further questions or queries please contact us directly during 10am – 5pm / Monday – Friday on the below details:
Our office and studio is located across from Victoria Park and the Broadway Shopping Centre in Sydney's Chippendale. For best parking and travel options please click here.
Further Questions
The HubStudio prides itself on helping professional actors to facilitate their training journey. If you would like more information about this course, or more importantly which courses would suit you best, then please email or call us to discuss your training goals.