Course Overview
This special online acting Masterclass with the highly celebrated Miranda Harcourt ONZM is a unique opportunity to work with one of the most celebrated film coaches in the business; having coached on major feature films and with top actors around the world, including Peter Jackson and Jane Campion, and recently with Garth Davies on the Best Picture, Oscar® Nominated hit Lion. Working with brief scenes and monologues, Miranda will diagnose performance-issues and suggest solutions. She will also open up case-studies to illuminate your practice as an actor. 
You could prepare by watching Miranda's 14 Provocations for Actors and Creatives on her Youtube Channel (please subscribe so that it gets easier to google!). In this class, she will extend the concepts she talks about in these videos. 
For details on Miranda's methodology please click here or check out the Course Outline.
Course Testimonials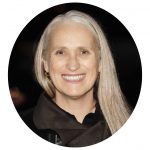 Jane Campion 
"For me it is wonderful to have a coach who is sensitive to my way of working and can help the actor rehearse without making her stale. That way I can do all the director-type stuff and know the child is as well-prepared, better probably, than if I was helping her myself. Miranda is great."
The Piano | Top Of The Lake | Bright Star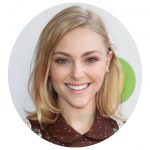 Anna Sophia Robb 
"Leslie could never have come in full bloom without the freedom and life you showed me. You pulled Leslie out of me and I would never have won the award without your help. Thank you so much! I really hope we can do many more films together". 
Bridge to Terabithia | The Carrie Diaries | Soul Surfers | The Way Way Back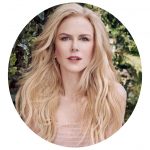 Nicole Kidman
"Intuitive, unique, amazing."
Australia | Moulin Rouge | The Beguiled | To Die For | Bombshell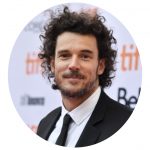 Garth Davis 
"Miranda has a great ability to help prepare actors. She's a great intellectual co-pilot and a very special person." 
Lion | Top Of The Lake | Alice | Mary Magdalene
Course Outline
In her work with actors Miranda aims to shift paradigms, empowering actors to realise their own talent. She introduces simple, fast, innovative ways of achieving connection and character through a series of tools and exercises. Miranda draws teaching inspiration from a variety of diverse sources including the worlds of photography, Deaf sign language, science and the visual arts. Her approach draws on years of writing and performing Verbatim theatre in prisons and theatres in New Zealand, Australia and the UK.  In this class you will work on your actors' spirit and your actors' craft, exploring:
White Space

Connection

Internal Landscape

Vista and Objects

Journey
Course Outcomes
Miranda aims to help you become a free-er, richer actor, attuned to your inner world. The structured tools will give you a framework for greater success onstage on set and in the audition room. The ideas that Miranda brings from different cultures and creative practices will expand the way you think about performance. You will leave the workshop a hungrier and more inspired actor.
Session Details
When: 3x Thursday Evenings
Dates: 11th, 18th & 25th November 2021 
Cost: $285.00 incl GST (10% off for members)
Time: 4pm – 5.30pm (Sessions 1 & 2) and 4pm – 6pm (Final session). All sessions in AEST 
Format: Online using Zoom
Participants: 16
Payment Information
How To Pay & Instalment Option: The easiest way to pay is by Electronic Funds Transfer (EFT) using the bank details on the invoice (please quote the invoice number in the transfer information), or by simply clicking the 'pay online' link also on the invoice (bank fees apply). You will be email an invoice upon acceptance into the program. Payment is due no later than the due date stated on the invoice, however if you would like to pay in instalments please call or email the office to arrange the dates and amounts you will pay. Please note full payment of the course is due by the time the course finishes. You can start payment instalments at anytime upon receipt of the invoice.
About Miranda Harcourt ONZM
Miranda is an acting coach, an actor and a director.
Her speciality is screen naturalism. Her approach is based on years of writing and performing Verbatim theatre in prisons in New Zealand, Australia and the UK, as well as her work as an on-set acting coach with renowned actors and directors on films all over the world.
Miranda has coached Oscar, Golden Globe, Emmy and BAFTA-award nominated and winning performances in films as diverse as Lion, Big Little Lies, The Killing of a Sacred Deer, The Beguiled, Boy Erased, Destroyer. She was the dedicated coach for Sunny Pawar (young Saroo) in Lion and was Director: Background Action on Garth Davis' Mary Magdalene, starring Rooney Mara and Joachim Phoenix.
Her first feature film The Changeover, co-directed with Stuart McKenzie, was released to acclaim in NZ, the UK and the US.
For seven years Miranda was the Head of the Acting Department at Toi Whakaari — New Zealand Drama School.
Directors she has worked with include Jane Campion, Peter Jackson, Morten Tyldum and Garth Davis. Actors include Nicole Kidman, Juliette Binoche, Dev Patel, Josh Hutcherson, Saoirse Ronan and many others. Her daughter is the winner of the US NBR award for Breakout Talent 2018, Thomasin McKenzie (Leave No Trace — Jojo Rabbit — Lost Girls — Last Night in Soho)
She works, usually via Skype, with clients all over the world.
Miranda has taught at TIFF in Toronto, at NFTS and NYU Tisch, The London Film School and Directors UK in Britain, at AFTRS and The Hub in Sydney, at Toi Whakaari, The Actors' Program, Otago University and Victoria University in Aotearoa, New Zealand.
She been awarded the ONZM (for services to theatre and the community) and the Centennial Suffrage Medal. Other awards include NEXT Arts Woman of the Year, the 2018 Woman of the Year (Arts) and the 2018 Women in Film and TV Achievement in Film. She has also won many awards and nominations for acting and directing.
Her training was as an actor at Toi Whakaari — New Zealand Drama School and as a Dramatherapist at CSSD, the Central School of Speech and Drama.
In her work with actors and directors Miranda aims to shift paradigms, empowering creatives to realise their own talent. She introduces simple but innovative ways of thinking about and achieving connection and character. She has developed a series of tools and exercises for use in rehearsal and on-set that get actors to where they need to be, fast.
Miranda's Full Biography
Apply For The Course
Please send an expression of interest including your C.V. to courses@thehubstudio.com.au or use the below form. Please note the course is by invitation only. If accepted we shall send out an application form with all the course information. Notification for acceptance will be made no later than one week before course commencement.
If offered your place will only be held once payment is received in full. Failure to do so will forfeit your place on the course. For more information or queries please don't hesitate to call on (02) 9212 0522 or alternatively email us on the above address.
Course Application Form
IMPORTANT INFO!! We are experiencing some unusual issues with our forms from time to time. If your form isn't sending through please email the same information, including your CV and Headshot via email to courses@thehubstudio.com.au and we'll get back to you asap. OR call 02 9212 0522.
Contact Us
For further questions or queries please contact us directly during 10am – 5pm / Monday – Friday on the below details:
Our office and studio is located across from Victoria Park and the Broadway Shopping Centre in Sydney's Chippendale. For best parking and travel options please click here.
Further Questions
The HubStudio prides itself on helping professional actors to facilitate their training journey. If you would like more information about this course, or more importantly which courses would suit you best, then please email or call us to discuss your training goals.