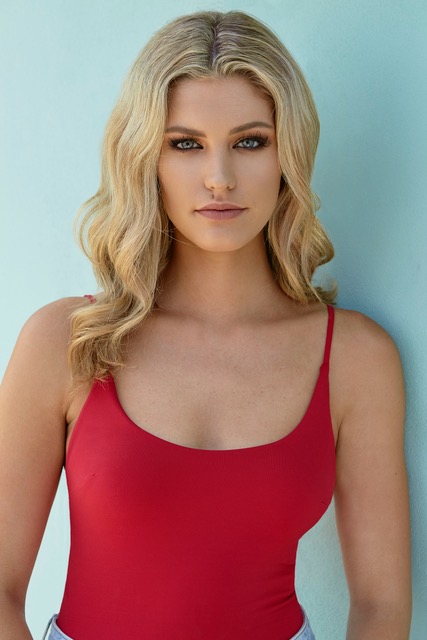 Sabrina Kirkham
Sabrina Kirkham is a young emerging actor and a proud member of the 2019 Actor's Ensemble at The Hub Studio. 
Sabrina is a graduate of the Australian Institute of Music, completing a Bachelor of Music (Music Theatre). 
Sabrina is represented by Dargie Entertainment as a Singer/Model. 
Some of Sabrina's theatre credits include Mamma Mia!, Seasonal Warriors, Into The Woods, Cosi, Legally Blonde, Wicked, Singin' in 
the Rain, Sweet Charity
,
Wizard of Oz
and
How To Succeed in Business Without Really Trying
.
Sabrina's love of performing began with being apart of the Australian Girls Choir for 12 years, giving her opportunities to perform alongside celebrates such as Oprah Winfrey, Hugh Jackman, Olivia Newton-John, and Pharrell Williams to name a few.
Sabrina loves to perform with her guitarist regularly on weekends at gigs around Sydney. She is expanding her training under the vocal guidance of Beth Daly. 
Sabrina sang backing vocals for Delta Goodrem in 2016 in her music video for Enough and performed with her live on The Voice and The Footy Show.
In 2019, Sabrina starred in a short film, Workin' Nights, which premiered at Event Cinemas. 
In 2020, Sabrina will train at The Art of Acting in Los Angeles. 
More materials for Sabrina
Showcast | Casting Networks | Facebook | Vimeo
Screen Test Reel
Sex Education Scene – NEW Audio from Laura Campbell on Vimeo.
For more information about any of our 2019 Ensemble members please contact The HubStudio directly on (02) 9212 05622 or info@thehubstudio.com.au
2019 Sydney Ensemble Actors
Emily Engerman

2019 Sydney Ensemble

Tsu Shan Chambers

2019 Sydney Ensemble

Sabrina Kirkham

2019 Sydney Ensemble

Louis Purcell

2019 Sydney Ensemble

Laura Campbell

2019 Sydney Ensemble

Laneikka Denne

2019 Sydney Ensemble

Aiden McKenzie

2019 Sydney Ensemble

Samuel Buckley

2019 Sydney Ensemble

Cynthia Ning

2019 Sydney Ensemble

Paul Khoury

2019 Sydney Ensemble

Sky Dominic

2019 Sydney Ensemble

Julieta Mosconi

2019 Sydney Ensemble

Joshua Mehmet

2019 Sydney Ensemble

Jagmeet Sidhu

2019 Sydney Ensemble

Marko Olic

2019 Sydney Ensemble

Sam Khatib

2019 Sydney Ensemble