Marco Ziello 
Commedia Dell'Arte Masterclass
A one-day mask-work Masterclass direct from Italy.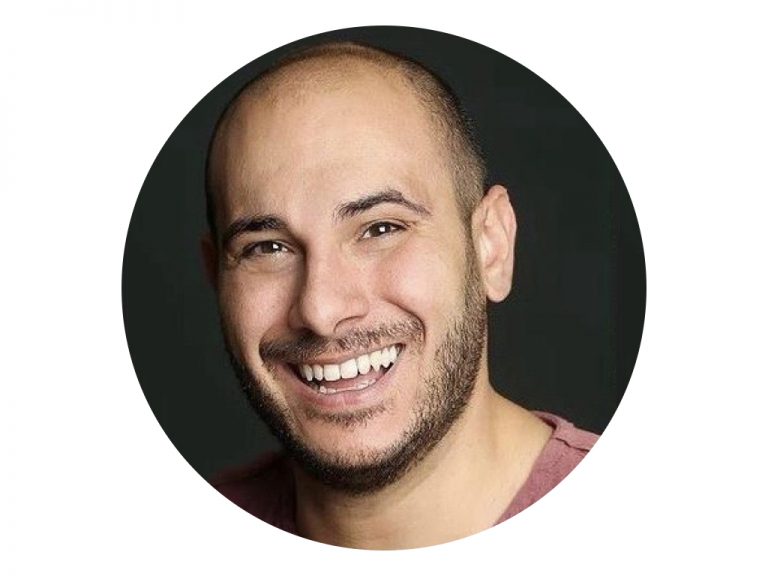 Course Overview
Commedia dell'Arte is a form of theatre characterised by masked "types" which began in Italy in the 16th century and uses improvised performances based on sketches or scenarios. It's essential, and powerful work for any actor in the essence of developing character through physical entry points. Its amazingly powerful to hide behind the mask. The body comes alive and a new self emerges through the character.
This special one day course of Commedia dell'Arte is aimed at those who wish to discover a comedy that comes not only through dialogue but also from the body. This masterclass focuses on knocking down those psychological barriers that do not allow us to be free in the process of creation. Learn more about Commedia – here (wiki)
Course Outline
The course is divided into four main parts: The art of Playfulness, Technique, Practice, Improvisation.
The art of Playfulness: The aim to make the body alert, open and in a good predisposition for working and creating.

Technique: Movement and gesture of the "fixed types" of Commedia dell'Arte.

Practice: Actors will work on the behavior of the character's situations in which they find themselves.

Improvisation: This is one of the key elements of Commedia dell'Arte.
Course Outcomes
The course of Commedia dell'Arte will provide actors with:
Technical knowledge on the use of gesture, mask, improvisation and comic timing.

Learning to use the masks, technique and gestures of Commedia dell' Arte

Understanding the different characters of Commedia dell'Arte.

Learning the great possibility of the comic body and comic timing.

I lazzi (comic idea or gag).

Increased ability and confidence when Improvising.
Session Details
When: Saturday, 29th September, 2018
Time: 10am – 3pm
Venue: 18 City Rd, Chippendale, NSW 2008
Cost: Non-Members: $85.00 / Members: $76.50 incl GST
Participants: 12-14 Maximum
About Marco Ziello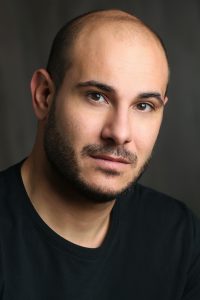 Actor, Teacher and Theatre Director. Marco graduated in Performing Arts in 2014 in University of Bologna in Faculty of Humanities, specialising in Commedia dell'Arte. He also graduated in the School of Drama "Teatro Azione" in Rome directed by Cristiano Censi e Isabella Del Bianco (2007). He specialized in the Commedia dell'Arte with teacher Antonio Fava (since 2009). He founded the international company "I Compà" where he works as an artistic director. He has been collaborating with the cultural Association Caracò as an actor and teacher.
He studied Clown and Buffon with Antón Valén (clown in Cirque du Soleil) and Storytelling with Giancarlo Fares. He studied with Norman Taylor, Claudia Contin, Ferruccio Merisi, Miriam Villalobos, Belén Gordillo and Eric Davis. He performed together with Antonio Fava (company ArscomicA) in several productions, from 2010
to 2014. He is working as Professor of Commedia dell'Arte at The Drama School "L.A.A.V. Officina Teatrale" in Salerno, Italy. Since 2016 he has been on tour with the show "The Missing Wife" (Italy, Finland and Australia). Since 2011 he has been collaborating with "Porvoo Theatre" (Finland), as a teacher of Commedia dell'Arte, as a director in the shows "Sunnuntai Saapuu and Mahtava Markkanen" and as an actor in the show "Mustalaisleiri Muuttaa Taivaaseen". He collaborated with "Theatre ntS'" of Naples and "Forum Universale delle Culture Napoli e Campania" in the project "Living Naples": an international workshop of Commedia dell'Arte. Artistic Director and teacher of the "Comic body and Commedia dell'Arte" international workshop "La Corte Ospitale" Rubiera, and "Palazzo Fruscione" Salerno, Italy. He's taught in different workshops of Commedia dell'Arte in Italy, Finland, Spain, Australia and India. He speaks italian, english, spanish.
Apply Now
Course Application Form
IMPORTANT INFO!! We are experiencing some unusual issues with our forms from time to time. If your form isn't sending through please email the same information, including your CV and Headshot via email to courses@thehubstudio.com.au and we'll get back to you asap. OR call 02 9212 0522.
Contact Us
For further questions or queries please contact us directly during 10am – 5pm / Monday – Friday on the below details:
Our office and studio is located across from Victoria Park and the Broadway Shopping Centre in Sydney's Chippendale. For best parking and travel options please click here.
Further Questions
The HubStudio prides itself on helping professional actors to facilitate their training journey. If you would like more information about this course, or more importantly which courses would suit you best, then please email or call us to discuss your training goals.