Commercial Voice-Over – Master Class 
Learn the craft of Voice Over
Teacher: Avigail Herman
This eight – week voice over master class is designed for post-graduate or professional actors with some experience in the world of commercial voice overs and/or for those who particularly wish to extend their skills by learning more about this area of work. Each student will get the opportunity to cut a demo at the end of the series, with HubStudio sound engineer Greg Harrison at Gecko Studios.
The world of voice overs is one where the imagination & the voice as instrument unite to breathe life into a script. With only the voice to express, ignite, impassion and excite, this is a unique way of story-telling and an increasingly desirable industry niche.
In a professional working environment we will discover how to work as voice artists. Through process & culminating in a practical session at a professional studio with following constructive feedback the course will address the following:
How to pick up a script, sight read & comprehend in a short period of time.

Understand syntax & the very important use of punctuation.

How to deal with over written or underwritten copy & time frame.

The business of voice overs: attitude & professionalism in the studio,

Learn how to take direction & deal with creatives & clients.

Experience a variety of styles (i.e. retail, soft reads, corporate etc.), jargon & expectations in the studio.

Use microphone technique.

How to deal with nerves & focus & create spontaneously with confidence.

Practical development to create one's own voice demo.
Payment for this course has two options 1.) to pay just for the course and 2.) to pay for the course and demo reel. More information is below in the Session Details box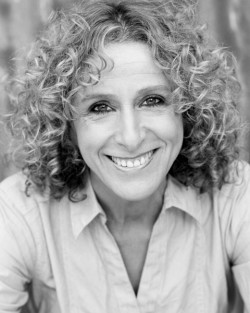 Avigail's career is as diverse as it is rich. She is a multi talented performer known primarily for her wonderful music theatre and cabaret performances. She has also worked in TV, is in demand as a teacher, vocal coach, musical director, director and has an illustrious career as a voice over artist and session singer.
Avigail is also a highly respected educator. She was Head of Music at NIDA from 1993 to 1997 leaving that position to set up and develop in 1999 NIDA's hugely successful one year Music Theatre course which she headed until the end of 2010. Avigail's teaching is highly sought after & she is in constant demand from institutions and organisations both nationally and internationally. She currently takes workshops/ master classes in the art of Story- telling through song (music theatre), cabaret & voice overs.
Avigail has worked everywhere: from Carnegie Mellon University, Pittsburgh USA, nationally in every state at acting schools & festivals like the Adelaide Cabaret Festival & Festival of Voices ( Hobart) for example, & she consults for the Talent Development Unit for the NSW Department of Education. Most recently she has been vocal coach on Love Child series 2. 
Session Details
What: 8 x Wednesday Nights
Dates: 10th August – 28th September 2016
When: 7pm – 10pm
Where: 18 City Rd, Chippendale
Students: 12
Cost:  1.) Course Only:  $395.00
2.) Course + Demo Reel: $620.00
The two tier payment system allows you to choose just the 8 week course at $395.00 or both the course and the demo reel for $620.00, making the demo reel only $225.00 which is a very cheap way of getting both your skills and demo at the same time.
How to Apply
Please send an expression of interest including your C.V. to courses@thehubstudio.com.au or use the below form. Please note the course is by invitation only. If accepted we shall send out an application form with all the course information. Notification for acceptance will be made no later than one week before course commencement.
If offered your place will only be held once payment is received in full. Failure to do so will forfeit your place on the course.
For more information or queries please don't hesitate to call on (02) 9212 0522 or alternatively email us on the above address.