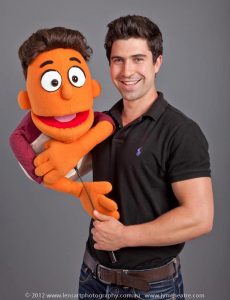 1. Tell us a bit about your upcoming one man show BI-CYCLE.
I wrote this solo performance piece after taking indoor cycling class in NYC for two years at an awesome place called Soul Cycle. BI-CYCLE centres on an indoor cycling instructor, "Sammy Steel", who is about to instruct his weekly Friday night spin class, with his usual bursting exuberance. As the class begins however, the cracks to his confidence start to appear and unravel as this shiny spin class instructor over shares his life story on the bike. The shows main themes are Sexual confusion, lost love and listening to the little champion inside you. It's a show about being patient and taking a life time to get to know yourself, and being ok with that.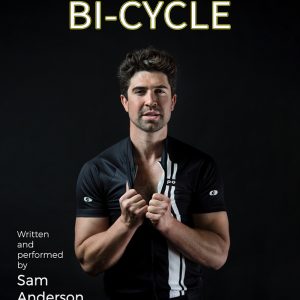 2. How does it differ from your other works?
It differs some what from the ensemble 'theatre in education' work with Bell Shakespeare, which I loved. But possibly contrasts the most with television in so far as the solo nature of my work. Solo performance allows me to focus on issues that are directly affecting me now in 2018.
3. Which project are you most proud of and why?
It's not a matter of being proud as much as being able to connect with my audience, other artists, peers and collaborators who I identify with. Through staying true to my values in my art, I'm slowly and eventually finding my "tribe".
4. Which project challenged you the most or did you learn from the most?
I'm currently in Adelaide (as I write this) for the Fringe festival and this has been the most challenging project; as you have to get awareness out about what you do and your show. Publicity and marketing are two things I look forward to learning more about employing as a necessary add-on to my craft. To create awareness about what I'm doing, in order to give back to my community through my art.
5. If you could give our Hubsters one piece of advice what would it be?
Making my own work and putting it up has taught me a lot about believing in the craft that I have been taught and myself. It's all in the doing.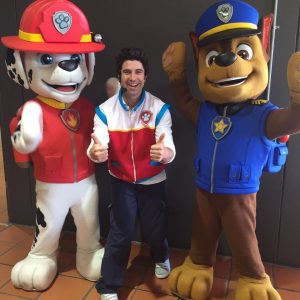 6. Tell us a bit about your time or association with The Hub and how you think it has impacted you professionally.
I have been involved with the Hub on several occasions; taking part in The Phillip Quast acting technique and the Kevin Jackson masterclass series. Both these men have passed on their knowledge and talent with grace and mastery and it is vital to have a place like the Hub in our community so we can attend class with the best teachers while we both work in the industry and create independently.
Sam Anderson is a NIDA graduate actor to read his full credits please click here