"Hitting the Motherlode " by Rebecca Hansford
Being a mother working in theatre can be challenging. Evening performances mean it's almost impossible to be home to put children to bed, and rehearsal rooms are not known for welcoming babies. Motherlode is a new play which places the reality of motherhood firmly at centre stage, and is performed by all female cast. Perhaps what is most unique is that the piece is a verbatim play, in which all dialogue is taken directly from interviews with seven mothers and performed by seven actresses, all of whom are mothers themselves.
Verbatim isn't a genre widely known by those outside of the theatrical industry. Natalie Rees, actor and producer of Motherlode explains "I guess you would call it reality theatre. We're taking real life interviews with people and putting them on stage without changing a word." Rees says that working in the verbatim style mean that the cast and director, Dean Carey, have worked hard to make sure it is the interviewees speaking on stage, through the actresses. "If you want to tell a story and you have an agenda you can't necessarily do that with verbatim," Rees says, "it has to come from the truth of the story."
Like motherhood itself, Motherlode holds joyful aspects, as well as heavy and difficult ones. "Because all this stuff is real life, its… touching but also very real and that can be confronting to work with," says Rees. Due to the nature of the interview process, the play doesn't follow a narrative structure, but a thematic one that Rees describes as "sort of like a Q & A session".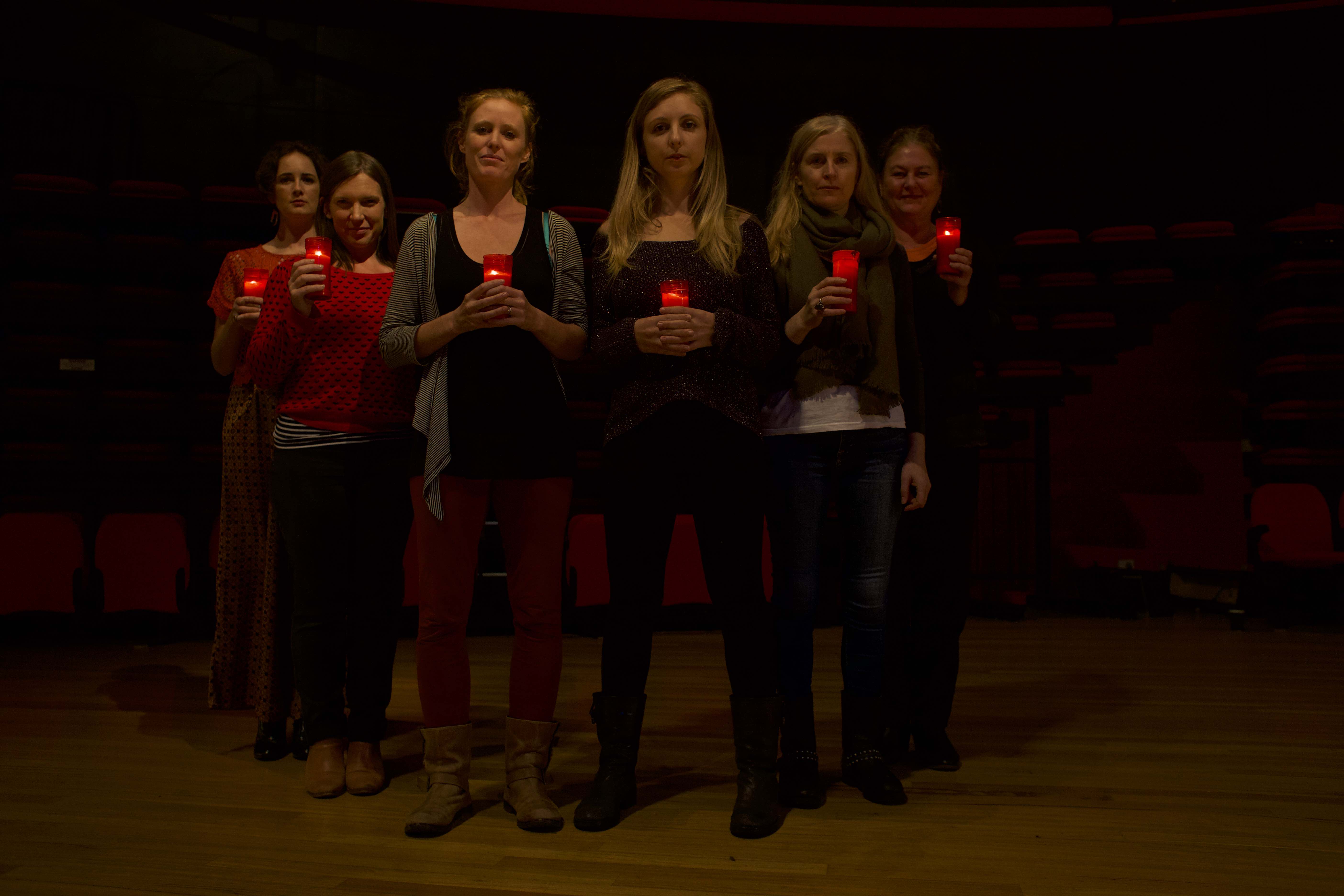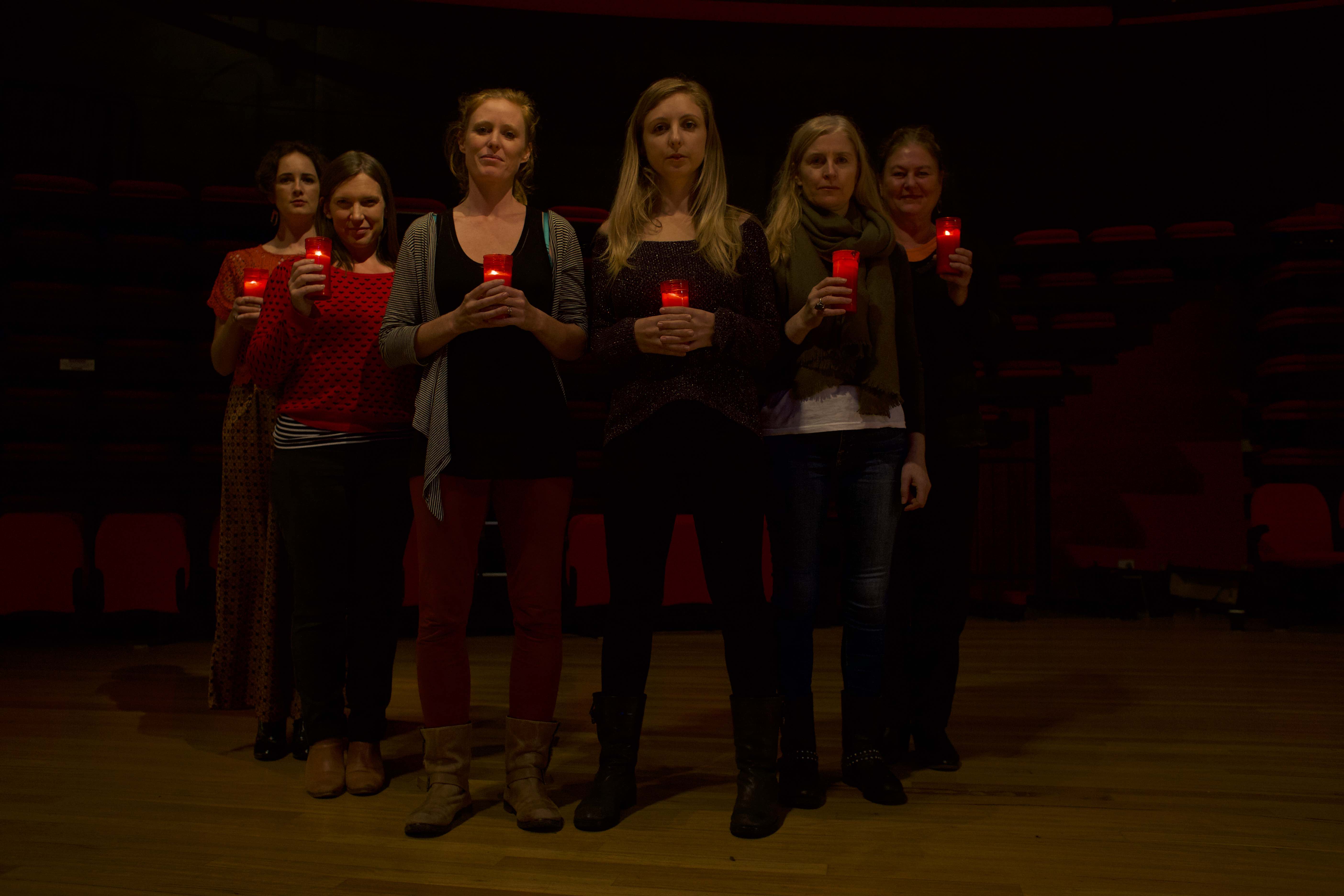 Above: The cast of MotherLode.
Rees remembers, as an acting student, being told by a teacher about a great actress who chose to have an abortion to avoid damaging her career. She felt that the implication for her was "if you really care about your career you'll have an abortion." Too often, she believes "Family is almost a dirty word in the arts community." The rehearsals for Motherlode have been much more accommodating. "We try to make our rehearsal space and atmosphere really inclusive to mothers, if someone has to bring their baby to rehearsal we're completely accepting of that," says Rees, "I guess when you're passionate about something, you make it work."
Motherlode will open on May 4 at the Actor's Centre Australia, Leichardt, and plays until May 13. Who should come?  "I think everyone, because everyone has a mother…you'll be finding out your mother's secrets."
Author Rebecca Hansford is studying a Master of Journalism at UTS. She writes about the arts and social justice, particularly when the two intersect.
Photo Credits: Michael Booth 
For full show details and to book tickets to MotherLode
please click the banner below. 


Watch the MotherLode trailer below.