Hub|X  – Industry Talks for Actors
The Hub|X – Industry Talks for Actors program is a new initiative by The HubStudio. The aim is to invite key note speakers for an engaging an informal conversation around the craft of acting and the industry in general. Each talk will be targeted around a specific topic with audience feedback and questions included.
The New World Order

 : 
Creating your own success in the Emerging Digital Media Market.

FRIDAY 4th March / 6.30pm for a 7pm Start 
$15 Tickets  | Free for HubMembers | Drinks and Canapés Provided 
The HubStudio / 18 City Rd, Chippendale NSW 2008 / 02 9212 0522 

This month come and meet three awesome actors who have created their own success. Ben Mathews creator of two series Bedhead for the ABC and Deadbeat Dads for MTV, AWGIE award winner and respected actor. Shae-Lee Shackleford one part of the mega successful SketchShe group with over 300 million views of their material, interviews with Ellen Degeneres and more than 1.3M likes on FB and 750k subscribers on Youtube. And finally Sonny Vrebacand recipient of the Australian Directors Guild Award for online content as well as Screen Australia's One's To Watch program, and recipient of Screen Australia Multiplatform funding for his Appisode series Hunter n' Hornet.
Shae-Lee Shackleford
(SketchSHE – over 300 Million Views, 1.3M Likes, 750K+ Subscribers)  
Ben Mathews
(Deadbeat Dads MTV, BedHead ABC Fresh Blood, AWGIE Award Winner)
Sonny Vrebac
(Hunter n' Hornet – Screen Aust: Ones to Watch, S.A Multi-Platform Recipient ADG Award Winner)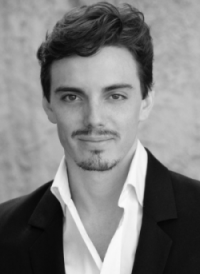 Ben Mathews
Deadbeat Dads / Bed Head / Emma
Ben Mathews is a multi-award winning director, actor and AWGIE nominated writer. His short film, Emily, won over 20 awards around the world, A graduate of the Atlantic Theater Company New York, and AFTRS, Ben was the recipient of both the Kenneth Myer Award for Exceptional Talent and Foxtel Scholarship for Exceptional New Talent. Ben directed, co-wrote, and co-produced Deadbeat Dads, a drama pilot for MTV Australia, after winning the MTV/Optus ONE80PROJECT.  Currently in further development with Essential Media. He is also the director and co-creator of BedHead, a web series made for ABC iView, for which he has been nominated for several awards at the 2016 LA Web Fest.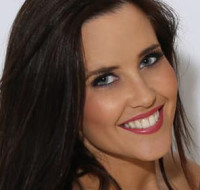 Shae-Lee Shackleford
SketchSHE
Shae-Lee Shackleford Is professional producer and actor, Shae-Lee is a prime wellspring of ideas for SketchSHE, bringing her combined expertise in writing, directing and producing to the troupe's comedic work. Born in Queensland City of Rockhampton, Shae-Lee grew up further south on the Sunshine Coast.Trained at the Australian Acting Academy and NIDA then later receiving a more concentrated acting education at Margie Haber Studio in Los Angeles.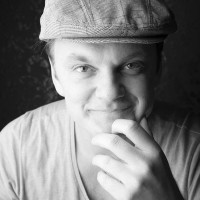 Sonny Vrebac
Hunter n Hornet 
Sonny Vrebac is an award winning director, multi-platform producer, writer, performer, entrepreneur, guest lecturer and has published a portfolio of his own apps. Amongst a slate of digital projects that he is developing, or co-developing under his company iFodder Content Creators, the current flagship project is a first comedy appisode series of its kind titled Hunter n Hornet. A recipient of the Screen Australia multi-platform grant, the series has received accolades and international media attention, including winner of 2014 Australian Directors Guild Awards for best online direction.
A Home For Professional Actors & Creatives