Hub|X  –  Industry Talks for Actors
Personal Branding & Social Media For Actors by George Konstand


FRIDAY 17th August /  7 – 9pm / The HubStudio
George Konstand 
Let us dive into the topic of Branding, dispelling the many myths of the world's latest buzz word! Branding, it is not an identity, but it is how somebody identifies with you. Acclaimed actors ranging from Robert DeNiro and Cate Blanchett to more recent actors such as Jennifer Lawrence and Jonah Hill bring to their characters qualities which we identify as uniquely their own brand. Whether you choose to believe it or not we are all contributors to a realm that is entirely perceptual; who you are, how you are received and perceived is entirely subject to Branding. This session will teach five keys to successful personal branding and in particular how Actors can use these tools to showcase themselves across the social world.  Key learnings from this workshop will be: 

Brand: What is a brand and how does it function in personal branding? 

Position: The importance of developing a position and inventing the space around that platform.

Messaging: What are you trying to say; what, how and why. 

Content: How to use production to communicate your position.

Perspective: Industry insights, "What they are looking for."

Actors attending the short course will walk away feeling confident about the direction of their personal brands and relevant social media platforms. The workshop will have an interactive Q&A at the end, allowing Actors to ask more specific questions about the topic. 
SPEAKER: GEORGE KONSTAND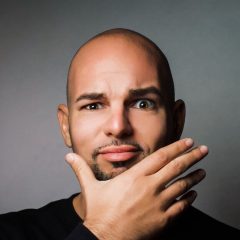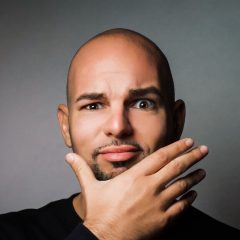 George Konstand: Founder Brandology
George Konstand has been touted as "Australia's own Branding Guru". Author of The Game Entrepreneur and Founder of Brandology Enterprises, TOP10 Australian Cool Company.  George Konstand is an expert in Branding & Innovation, a Judge of the SMART100 Innovation Awards. He started his career in Media, working on television segments So You Think You Can Dance, Australia's Next Top Model and X Factor, before consulting internationally for the A&R Department of Universal Music Group GR. This year marks the fifth birthday of Brandology Enterprises, $200Million in brand campaigning and the companies maxim, "In the Age of Influence, Be Bold!"
BOOK TICKETS HERE
A Home For Professional Actors & Creatives