Hub|X  –  Industry Talks for Actors
Coming To America
Agents, Auditions, Visa's & Opportunities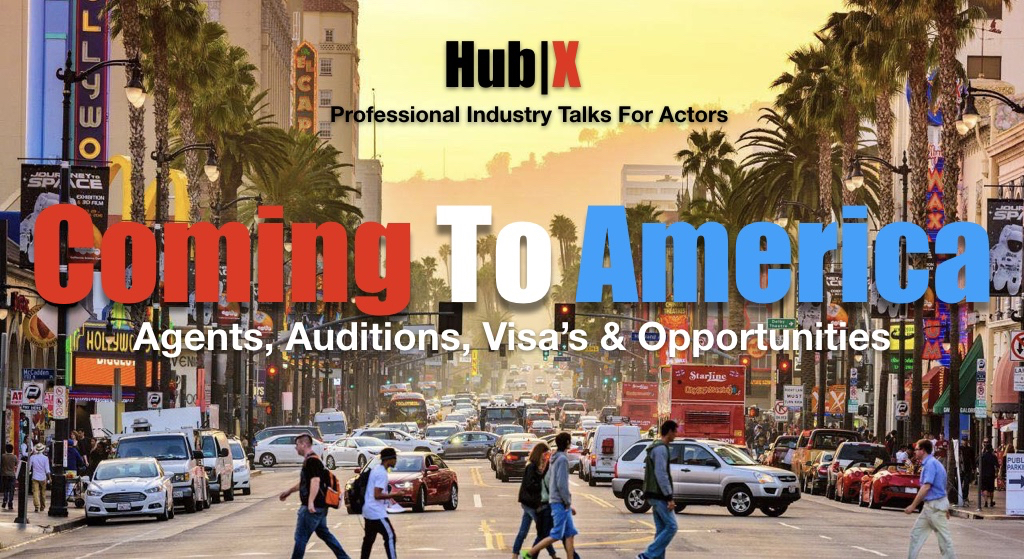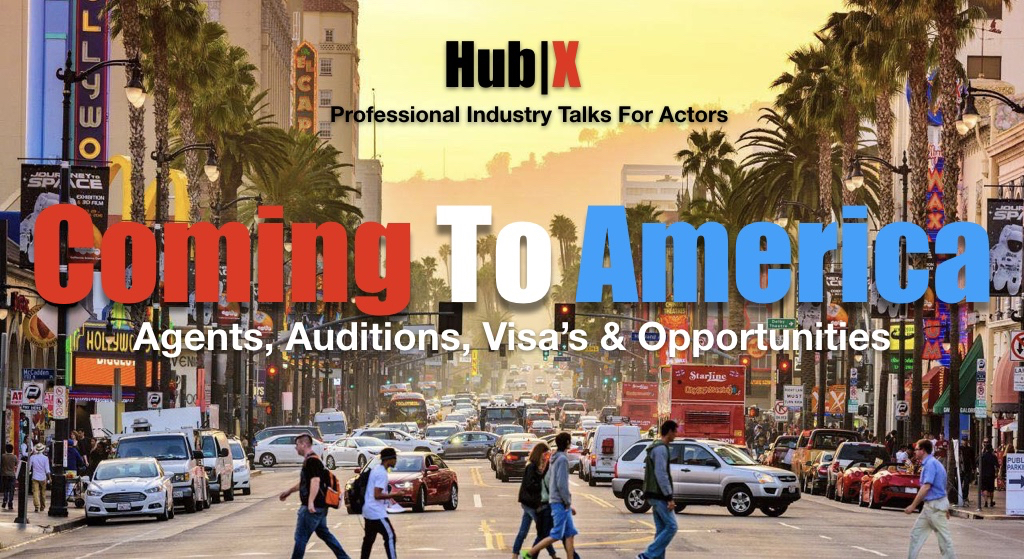 FRIDAY 10th November /  7- 9pm / The HubStudio
A special Hub|X Event in preparation for 2018 Pilot Season 
For most professional actors the bright lights of Los Angeles are at one time or another, a beacon too strong to ignore. As Australian actors become more popular and everlasting in the U.S. it's now essential that all Aussie actors prepare for an international career. In this special two hour seminar, speak with Casting Director David Newman (The Family Law, Australia Day, Netflix's Tidelands) , Agent Anthony Kidd (Benchmark Creative Management), and Actors Joel Jackson (Jungle, Boy From Oz, Deadline Gallipoli), and Alastair Osment (Deadline Gallipoli, Top Of The Lake: China Girl) & Kat Hoyos (Here ComeThe Habibs) about what U.S. agents and managers are like, what it's like to audition, how to get a visa, and exactly what kind of opportunities lie in the not so far away American dream land.
Come along to hear about:
How to seek an US agent / manager and what's the difference? 

Ways to get traction from both sides of the pond

What it's really like to live in L.A.

How to get a working VISA

What the audition process is like

Answers to your thoughts and questions
For latest updates join the The HubStudio Facebook Page Here

Special Guests
David Newman, Casting Director – McSweeney Newman Casting
Anthony Kidd, Founder of Benchmark Creative Management

Joel Jackson

, Actor (NIDA graduate, AACTA Award Winner)
Alastair Osment,

Actor (WAPPA Graduate)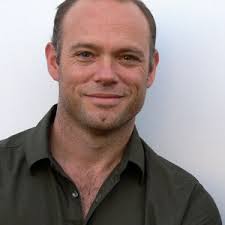 David Newman
Casting Director
David has worked in various aspects of the industry for the last 30 years, the last 18 years in casting, including 7 years working Christine King Casting. Having started his casting career with hundreds of commercial projects he then progressed to work on some of the biggest and most successful feature film & long-form drama projects to shoot in Australia.
Since joining forces with Tom McSweeney 4 years ago, forming McSweeney Newman Casting, among other projects they have gone on to cast the award winning series The Family Law (SBS/Matchbox – Australia's first all Chinese/Australian cast) and feature film Australia Day (Foxtel/Hoodlum).
For the last two years they covered Australia and New Zealand for major US Network CBS. Dave has also worked on many international searches for companies including HBO, NBC, FOX, Left Bank and the BBC.
Currently Tom and Dave are casting Australia's first Netflix Original Series – Tidelands.
Dave jokes that his degree in casting was as the Australian Casting Associate on 'The Pacific' (Stephen Spielberg, Tom Hanks, HBO), with Christine King, he scoured the country and personally conducted well over 3000 auditions on this project alone. 'The Pacific' won the 2010 Emmy award for Outstanding Casting for a Mini Series, Movie or Special.  
This year, Dave was appointed as Vice President of the Casting Guild of Australia.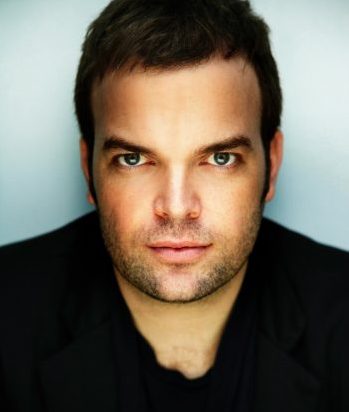 Anthony Kidd
Founder & Director Benchmark Creative Management
The former actor trained with Trinity College London, NIDA and the Actors Centre with a focus in film, television and theatre.The Benchmark Director went on to graduate from The University of Queensland with majors in Drama/Theatre and Journalism, before moving to Sydney to pursue his career. Today Benchmark is 5 years going and Kidd has taken actors into lead roles in Feature Film and Television across the country. The agency now represents actors in Australia, Canada and the United States and Kidd has worked in all facets including acting, casting, agency and production. Kidd is also a former professional soccer player and to this day combines this drive and determination to the creative industry working alongside his actors to achieve their goals with an approachable, cutting edge and fiercely determined agency.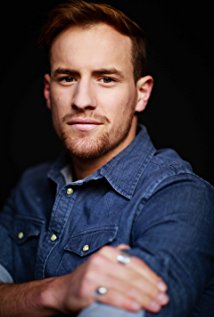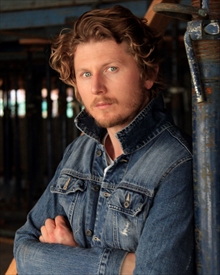 Alastair Osment
Actor
Alastair is a 2012 WAPPA graduate actor. He has recently appeared as Morgan in Jane Campion's Top Of The Lake: China Girl, as well as Melvyn in Deadline Gallipoli and Home & Away. He is currently represented by Morrissey Management, with both local and stateside representation. Alastair brings a fresh insight into the process of LA and successful auditioning. He is also a long time member of The HubStudio community and a welcome professional to the panel discussion.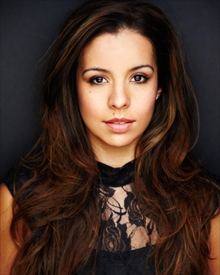 Kat Hoyas
Actor
Kat is most known for her hilarious work on Channel 9's Here Come The Habibs, with the hugely popular show airing its second season this year. The show was nominated for "Best International Comedy" at the Golden Nymph and the Berlin Rose d'OR Awards.  It was also nominated for "Best Drama", and, Kat for "Best New Talent" in the TVweek Logie awards.
Kat filmed "Chasing Comets" this year with Isabel Lucas, Dan Ewing, Stan walker amongst many others with a release set for 2018 as well as the feature film "A Suburban Love Story", co starring Luke Ford. Kat was part of the stellar cast of "The Road Home", winning awards at The St Kilda Festival, The Mardi Gras Film Festival, Sarasota Festival, WOW Film Festival, and, also received an academy accredited Flickerfest nomination.
Kat's stage credits include Jersey Boys the Musical (Francine and others) – Australian and NZ tour, Hairspray the Musical (u/s Dynamites) – Australian Tour, Bring it On the Musical (Danielle) – Australian Tour and Xanadu: The Musical (Erato) at Sydney's acclaimed Hayes Theatre.
Kat has made TV appearances as a dancer in the MTV and Aria Awards, Mornings, The Australian Open Tennis final, The Helpmann Awards, Sunrise, Hey Hey its Saturday, Dancing with The Stars and sung on the nationally televised Carols by Candlelight in 2016.
 Kat has acquired a Bachelor of Creative Arts Degree: Performance (music and theatre) from the University of Wollongong, and a Cert IV in Dance from Brent St.
A Home For Professional Actors & Creatives