BACK STUDIO & SELF TAPING ROOM
The Back Studio & Self Testing

 is a great 25sqm space.  The self test room is available for $44 pr hr. Please bring your own SD card or USB to take your files with you.  For enquires please email us on the below details. 
Go to Front Studio Space
2-4 Chairs
Internet Available
Panasonic DSLR Camera (2019 Model)
Hot Shoe Mic
2 x LED Lights
Removable Desk
A reader (see information below)
The HubStudio can provide a reader for your convenience at an extra charge.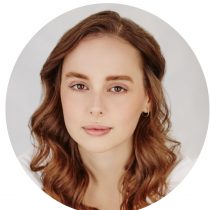 Laneikka Denne – Self Test Reader
"I just wanted to give a shout-out to Laneikka – I have been using the self testing room a lot lately and have had the wonderful Laneikka read for me. She is amazing!!!! 
She is a brilliantly insightful coach and reader!
"
Tessa Neilson 
A self tape session is $45 pr/hr and includes: (an additional $35 per hour over)
Reader with an informed understanding of text: trained in US dialect with Gabrielle Rogers and UK dialects (RP, Northern)

Camera/Lighting/Sound Operator: no need to worry about any of the tech aspects of taping! 

Text Analysis/Coaching; a combination of practical aesthetics, Meisner and behaviour based techniques with a focus on objectives to create authentic, natural scene work. 

A professionally edited self test delivered via email within 6 hours (urgent self tests can also be arranged)
Laneikka is an Australian actor and playwright based in Sydney. Recently, she filmed a new New Zealand television pilot and is touring the show 'Follow Me Home' with Australian Theatre For Young People's next year. She was the first under 18 recipient of the full-time Meisner Scholarship to The Actors Pulse and was awarded the Ann McDonald Scholarship twice to attend the McDonald College for Acting. Laneikka's writing was selected to be part of ATYP's international Three Up Writer's Program (in collaboration with Action Transport Theatre UK and Toronto Young People's Theatre) for young playwrights and she has received a Q Lab grant to develop a new work for 2020. Her debut full-length play Dead Skin was awarded the Flinders University State Theatre Company (SA) Young Playwright's Award for 2019. She will be acting in her work Dead Skin which will be performed and directed by Kim Hardwick as part of the KXT 2020 main-stage season in Kings Cross next year. Her most recent theatre credits include Nothing to fear (The Old 505), Follow Me Home (ATYP), Bathory Begins (ATYP), How to Change the World and Make Bank Doing It, Queenslander (Chippen St Theatre) and Jackal (The Old 505)
Contact Laneikka directly on laneikkadenne@hotmail.com to book. 
The tutorial room is available on an hourly rate structure for $44pr hr incl GST. This includes the necessary equipment. 
We are fairly flexible as to the type of activities at The Hub. We mainly use the evenings for our own classes and programs, however if you are looking for evenings please contact us as we will do our best to accommodate you.
Auditions: If you are intending to hold auditions at the studio, we strongly suggest you hire the whole venue as you will generally need the Front Studio space as a waiting area, using the Back Studio as the audition room. Please note there is an additional $10pr hr levy to lock out the whole building.
Events: If you are intending to hire the building for an event, we have a few additional fees that need to apply. We will charge you a full daily rate generally, including a breakage and damage deposit, and a negotiable cleaning fee. In all circumstances we are open to your needs, budget and suggestions, so just give us a buzz to speak further.
Our general operating hours are from 10am – 10pm Monday – Friday and 10am – 6pm Saturday and Sunday. We can be slightly flexible with these times depending on your needs.

Make A Booking Enquiry
Space Hire Bookings
Use this form to book a space with us
Our Contact Details
Office Hours: Monday – Friday  / 10am – 6pm
e: info@thehubstudio.com.au
p: (02) 9212 0522
a: 21 Shepherd St Chippendale