Self Test Reader Available
Laneikka Denne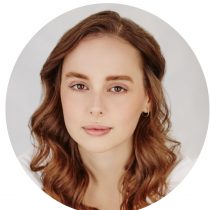 "I just wanted to give a shout-out to Laneikka – I have been using the self testing room a lot lately and have had the wonderful Laneikka read for me. She is amazing!!!! 
She is a brilliantly insightful coach and reader!
"
Tessa Neilson 
Laneikka's services are $45 pr/hr and includes: (an additional $35 per hour over). Please note this is a seperate fee to the hire of the studio. The studio including all gear is an additional $44pr/h
Reader with an informed understanding of text: trained in US dialect with Gabrielle Rogers and UK dialects (RP, Northern).

Camera/Lighting/Sound Operator: no need to worry about any of the tech aspects of taping! 

Text Analysis/Coaching; a combination of practical aesthetics, Meisner and behaviour based techniques with a focus on objectives to create authentic, natural scene work. 

A professionally edited self test delivered via email within 6 hours (urgent self tests can also be arranged).
Laneikka Denne
Laneikka is an Australian actor and playwright based in Sydney. Recently, she filmed a new New Zealand television pilot and is touring the show 'Follow Me Home' with Australian Theatre For Young People's next year. She was the first under 18 recipient of the full-time Meisner Scholarship to The Actors Pulse and was awarded the Ann McDonald Scholarship twice to attend the McDonald College for Acting. Laneikka's writing was selected to be part of ATYP's international Three Up Writer's Program (in collaboration with Action Transport Theatre UK and Toronto Young People's Theatre) for young playwrights and she has received a Q Lab grant to develop a new work for 2020. Her debut full-length play Dead Skin was awarded the Flinders University State Theatre Company (SA) Young Playwright's Award for 2019. She will be acting in her work Dead Skin which will be performed and directed by Kim Hardwick as part of the KXT 2020 main-stage season in Kings Cross next year. Her most recent theatre credits include Nothing to fear (The Old 505), Follow Me Home (ATYP), Bathory Begins (ATYP), How to Change the World and Make Bank Doing It, Queenslander (Chippen St Theatre) and Jackal (The Old 505).
Contact Laneikka directly on laneikkadenne@hotmail.com to book.