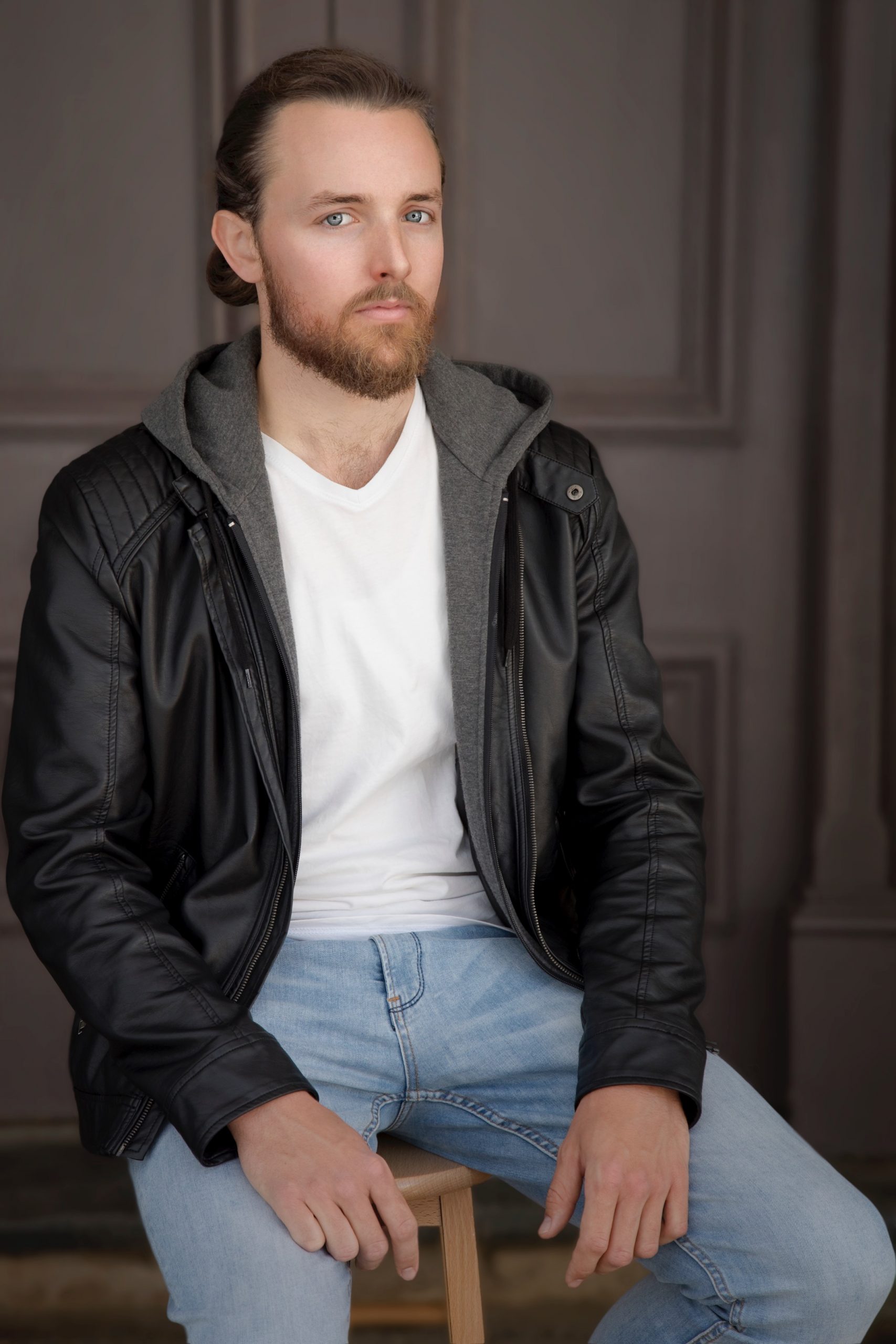 Matt Crook
For as long as I can remember, I've always had a love for all things entertainment. Growing up on action, adventure, fantasy and sci-fi franchises like the Middle-Earth Saga, Star Wars, Harry Potter, superhero movies and whatnot, I became immersed in the idea of physically being in those worlds and making something of my own out of it. Being an avid day dreamer, my mind would constantly drift off into the distance and my imagination would take charge. That's when I knew I wanted to do something to entertain, for people to love, laugh and enjoy. And that's when I heard of the job of "acting" and the people who do it are called "actors". And like that, my childhood dream was born.
I first began training as an actor when I was about 10-years-old at the Helen O'Grady Drama Academy. I acted in plays and productions all the way through to year 10, one being as Goliath in "David & Goliath". By the time I graduated, I knew that I had to get some life experience and train myself to make ends meet if I was to still pursue my childhood dream. So I took up other ventures like studying at TAFE and getting an apprenticeship in landscape gardening.
Within those years from after I graduated school to the end of last year, I started refreshing myself by attending weekend acting workshops and created my own StarNow profile. Through that I was able to start securing work as both an actor and an extra. Since then I've been an extra on a few short films and played a main character in two other short films, namely "Identity" and "Three Counts". 
Then earlier this year, I saw an advertisement for the Hub Studio. When I saw how perfectly it would work out around other things in my life, I saw it as a next step forward and took the opportunity.
For more information about any of our 2020 Ensemble members please contact The HubStudio directly on (02) 9212 05622 or info@thehubstudio.com.au
Screen Test
2020 Perth Ensemble Actors
Tyler Clynes

2020 Perth Ensemble

Rick Radalj

2020 Perth Ensemble

Imogen Di Giulio

2020 Perth Ensemble

Kate Massam

2020 Perth Ensemble

Liam Fico

2020 Perth Ensemble

Karina Martin

2020 Perth Ensemble

Kate Nosworth

2020 Perth Ensemble

Matt Crook

2020 Perth Ensemble