Course Overview
Gain confidence, tools and techniques to approach the drama school audition process. With every major audition it is essential for you as an actor to feel prepared and to have the opportunity to explore your monologue pieces on the floor in front of an audience and discover the possibilities will be invaluable. This workshop is tailored to help you walk into your Drama School audition relaxed, confident and open to have fun, learn and give your best.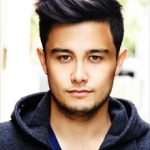 "The Hub is a fantastic place for any actor to hone their skills. I certainly wouldn't be where I am without having taken up courses at the Hub"

Actor - Takaya Honda

Playschool | The Family Law | Neighbours
Course Outline
The workshop will step you through the process of rehearsing, exploring and performing your drama school audition monologues. Areas covered: 
* 
How to break down a text 
* Be introduced to a process of approaching text 
* Personalise the text and feel a deeper and grounded connection to the work
* How to take direction and change 
* Ways to discover and build Character 
* How to give authenticity as an actor and bring out what is special about you. 
* Psychological preparation
Course Outcomes
The workshop will build your skill set, boost confidence in approaching your audition and assist you with: 
* Vocal and physical preparation techniques 
* Mastering nerves during the performance 
* Explore techniques which will help you stay grounded, open and playful in front of the camera for first round auditions. 
* De-mystify the audition process 
* Gain a deeper connection to your monologue piece 
Session Details
When: Saturday
Dates: 11th October  2020
Time: 10am – 2pm
Venue: Victoria Hall / 179 High Street Fremantle 
Cost: $95.00 incl GST (+booking fee)
Participants: 14 Maximum
Payment Terms & Conditions
To book a place on the series please use the payment portal below.
Please make  sure you are 100% available for the course BEFORE booking into this series. Once you have agreed to a place on the course by making payment a refund cannot be offer unless you meet the following criteria. If for whatever reason you wish to cancel your place on a course, you must notify us via email prior to seven (7) business days before the first class. If a refund is approved it may incur an administration charge of $75. To read our full terms and conditions please click here

Book For The Course
About Adriano Cappelletta 
Adriano is an actor, writer, director, producer, composer and theatre-maker. 
He began his career as a member of UK based physical theatre company Strange Arrangements in the late 90's where they were artists in residence at Perth Institute of Contemporary Arts. In 1999, he completed a BA in Drama studies and Writing from Murdoch University WA. 
In 2003 he graduated NIDA with a BA in Dramatic Art: Acting. He was the recipient of The Martin Bequest Travelling Scholarship and The Mike Walsh Fellowship in 2008 and traveled to Paris to study with master clown and theatre guru, Philippe Gaulier for two years. In Paris he studied the art of melodrama, clown, bouffon, mask, Shakespeare & Chekhov, devising, mime, acrobatics and character comedy and performed in Gaulier's company.  
A theatre-maker for 20 years, he has performed and presented his own work throughout Australia, Europe and New York. In 2016 he was co-awarded the Philip Parsons Playwriting Fellowship for Ruby's Wish which was presented at Belvoir St, The Sydney Opera House, Melbourne Arts Centre, Parramatta Riverside and Awesome Arts Festival WA. His one-man gay rom-com cabaret, This Boy's in Love was nominated for Best Cabaret at Adelaide Fringe, Perth Fringe and awarded a Highly Commended Weekly Award at Adelaide Fringe and presented at Adelaide Cabaret Festival (2018) and Edinburgh Festival Fringe (2017). His other theatre writing credits include, Cubbyhouse (The Public Theatre New York, The Blue Room Theatre, The Old Fitzroy, Underbelly Arts Festival), Shane and Eddie: Picking up the Pieces (Edinburgh Festival Fringe, London Arts Cafe) and Connie Chang's Cabaret Roadshow (Melbourne International Comedy Festival, Sydney Comedy Festival, The Great Escape Festival, Sydney Opera House) . His new play Never Let Me Go premiered at The Stable's Theatre, Sydney as part of Griffin Theatre's Batch Festival in 2019. 
He co-wrote and created the comedy web series Ultimate Fanj which premiered on ABCivew as part of Freshblood in 2016. 
As an actor at The Ensemble Theatre, Sydney he has appeared in The Good Doctor, Face to Face, Proof, Happiness, The Gingerbread Lady, Four Flat Whites in Italy, Death of a Salesman, The Drawer Boy and A View from the Bridge. Other theatre includes Monkey: Journey to the West, Go Pinocchio! & Little Beauty (Kim Carpenter's Theatre of Image), Cloud 9 (Darlinghurst Theatre), The Mule's Foal (Perth Theatre Company), Dennis Cleveland: A Pop Opera (Mikel Rouse NYC/Perth International Arts Festival) 
His Film/TV credits include: Australian feature I Am Woman, US feature Stealth, All Saints and the LGBT web-series, Love Bytes. 
He has tutored in acting, comedy and improvisation at NIDA, NIDA Open Program, Actors Centre Australia, The HUB Studio, Australian Theatre for Young People, Parramatta Riverside Theatre and Australian Institute of Music.  
About Our Perth Studio
About The HubStudio Perth & Sydney
The HubStudio is one of Sydney's leading post-graduate studio's and home to over 1,300 working professional actors and creatives. Over the last six years we have provided some of the best quality coaching in the country, to some of the best actors in the country, and now we are very proud to be launching a range of new courses in Perth. We're bringing the same high level of coaching, the fun supportive culture and extensive industry experience to run a great range of acting training programs. To learn more about our Perth studio simply click the button below to head to our Perth Studio home page.
About Our Perth Studio
Contact Us
For further questions or queries please contact us directly during 10am – 5pm / Monday – Friday on the below details:
Further Questions
The HubStudio prides itself on helping all actors to facilitate their training journey. If you would like more information about this course, or more importantly which courses would suit you best, then please email or call us to discuss your training goals.
Studio Location