The Sydney Actors Ensemble
A one year part time sustainable training series, that integrates high end specialist training into the life of a working actor.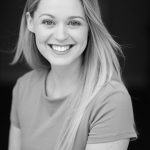 If you're looking to develop yourself & your craft, The Hub Studio should be your next stop. I have found every session to be well developed, incredibly insightful and professional. The level of coaching and content is brilliant and has allowed me to grow and gain new skills as an actor – Amazing!
About The Ensemble
The Sydney Actors Ensemble is a response to the growing need for sustainable actor training that creates a great work / life balance. This fully comprehensive two session a week series, will focus on the fundamentals of acting training from the ground up, with added industry integration through the study of Actor Entrepreneurialism. It's vital working actors incorporate great training into their life as working actors, up-skilling whilst at the same time working in their careers.
The HubStudio has one of best reputations for integrated training, with industry leading practitioners at the top of their fields. Along with this is the community of over 1,300 Hub actors who are regularly working in all areas of the industry at anytime, and at very high levels. Because of the nature of our training, we attract well know and established actors to train with us. This network of practitioners is the bedrock of The Hub and really the foundation for this course. Any great profession is about community and The Sydney Actors Ensemble is an opportunity to be inspired, to work, to learn, develop as an actor, network with like minds and mentors, skill share, and have fun. Come Join Us!
The Course Structure
The course will run six hours a week, across two three hour sessions. One session will be on Wednesday night 7pm – 10pm, and the next session on Sunday morning 10am – 1pm and will run for four ten week terms. The course is structured around the importance of repertoire training and will focus on the following areas: Movement, Voice, Theatre, Film, Improvisation, Actor Entrepreneurialism. 
Integration of skills is also a key component of the course, and we will be studying each discipline alongside the other, to highlight the uses, of say,