Teen Acting Classes
A ten week performance-based workshop for teen actors aged 14 – 17 y.o
CURRENT TERM: Term Four: 10 x Wednesdays / 5pm – 6.30pm / 17th October – 19th December
Course Outline | Course Outcomes | Session Details | Apply Now
Course

Overview
This comprehensive acting series will focus on development of character for either stage or screen. This series is perfect for those young actors looking to further develop their craft outside of the school curriculum, or who want to get an agent and start working in the industry. Essentially the series looks at the voice and body in performance, connection to imagined circumstances, study of human emotions and motivations, and ultimately the ability to craft a believable performance. We will also provide relevant & practical industry information on how to develop a career as an actor. At all times the course will be fun, engaging and professional, using experiential learning as the main tool into the core areas of the craft. 
About Our Perth Studio
Young Actors Classes
Adults Classes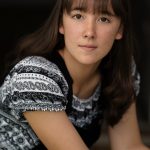 At The Hub Studio you learn the core tools for actors from professional coaches and have the comfort of a regular place with diverse but like minded people to play and develop yourself and help each other. I love the career sessions, it's vital for actors but can rarely be found in any other courses.
Course Outline
In this course the actor will study the following areas:
How to analyse a script

How to use your voice 

How to use your body

Industry knowledge

Use of improvisation

How to Personalisation
Course

Outcomes
This class is designed for the actor to develop the ability to create believable characters for film and theatre:
How to break down a script

How to find all the clues you need to know about your character in the text

Physicalising language to allow your instincts to emerge

Learn to trust your intuition

A stronger understanding of your body in the space

An approach to connecting the voice to text

Various stagecraft disciplines
Classes are currently open for Term Four, 2018 and Term One 2019. To select your term use the application form below.
| Term Block | Term Dates | Duration |
| --- | --- | --- |
| Term Four 2018 | Wed 17th Oct – Wed 19th Dec | 10 Weeks |
| Term One 2019 | Wed 6th Feb – Wed 10th Apr | 10 Weeks |
| Term Two 2019 | Wed 1st May – Wed 3rd Jul | 10 Weeks |
| Term Three 2019 | Wed 24th Jul – Wed 25th Sept | 10 Weeks |
| Term Four 2019 | Wed 16th Oct – Wed 18th Dec | 10 Weeks |
Session

Details
When: 10 x Wednesday Afternoons
Term Four: 17th October – 19th December 2018
Time: 5pm – 6.30pm
Venue: Fibonacci Centre – 19 Blinco Street Fremantle
Cost: $375.00 incl GST 
Participants: 16 Maximum
Payment Options 
The HubStudio also offers two payment options, up front in-full or weekly direct debit payments.
Two Payment Options
$375 incl GST (cheapest option)
$37.50 pr wk via direct debit. Total course cost is $375.00 + booking fee
About The HubStudio Perth & Sydney
The HubStudio is one of Sydney's leading post-graduate studio's and home to over 1,300 working professional actors and creatives. Over the last six years we have provided some of the best quality coaching in the country, to some of the best actors in the country, and now we are very proud to be launching a range of new courses in Perth. We're bringing the same high level of coaching, the fun supportive culture and extensive industry experience to run a great range of acting programs; from beginners, to teens and adults plus also our one year and half year courses. To learn more about our Perth studio simply click the button below to head to our Perth Studio home page
About Our Perth Studio
Young Actors Classes
Adults Classes
Apply For The Course
Please fill out the below form with contact details and some quick info about why you would like to join the workshop and we'll get back to you asap with further details. If you have any further questions however, please don't hesitate to contact us directly on the below number.
Contact Us
For further questions or queries please contact us directly during 10am – 5pm / Monday – Friday on the below details:
Further Questions
The HubStudio prides itself on helping all actors to facilitate their training journey. If you would like more information about this course, or more importantly which courses would suit you best, then please email or call us to discuss your training goals.
Studio Location