Hub|Members – Skills Database
Welcome to the Members Skills Database, this is the place to research your other members find out more about them, their skills and how you might be like to help each other. We have categorized the Members into four distinct areas; Actor, Director Writer, Producer, Photography, Design, Marketing & Extra. You can also find out if the Member offers any services for hire and what they are willing to share or trade. If you need any additional info too you can always give them a call. It goes without saying that this database is to be used respectfully and remember that Members have chosen what to share so if their isnt a contact then most likley they have kept it private.
For any further questions yiou can always call us on (02) 9212 0522 or email info@thehubstudio.com.au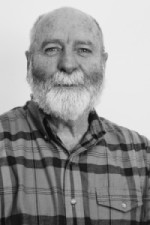 Oliver Wenn
Theatre
Kevin Jackson is one of the countries most experienced acting teachers. In 2011 he retired from the National Institute of Dramatic Arts (NIDA) after more than twenty years service to the school, and in the process trained some of the most prominent and emerging actors in the industry today. For more than fourteen years Kevin also taught at the American Conservatory Theatre (ACT) in San Francisco, and more recently at The Actors Center in Sydney and now at The HubStudio. Graduates Kevin has taught during his time at NIDA include, Baz Luhrmann, Richard Roxburgh, Jacqueline McKenzie, Miranda Otto, Cate Blanchett, Essie Davis, Nicholas Bishop & Sam Worthington.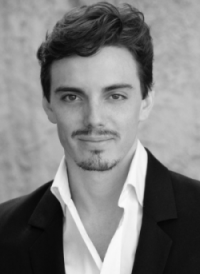 Ben Mathews
Film & Television
Ben Mathews is a multi-award winning director, actor and AWGIE nominated writer. His short film, Emily, won over 20 awards around the world, screened at the Cannes Film Festival and was the first Australian film nominated for the Student Academy Awards in Los Angeles. A graduate of the Atlantic Theater Company New York, and AFTRS, Ben was the recipient of both the Kenneth Myer Award for Exceptional Talent and Foxtel Scholarship for Exceptional New Talent. 
In 2012, Ben directed, co-wrote, and co-produced Deadbeat Dads, a drama pilot for MTV Australia, after winning the MTV/Optus ONE80PROJECT. The series is currently in development with Essential Media and Free at Last for the UK. He is also the director and co-creator of BedHead, a web series made for ABC iView, for which he has been nominated for several awards at the 2016 LA Web Fest. Last year he directed and co-wrote a half hour television pilot version of BedHead, also for the ABC. As an actor Ben has appeared in over 30 plays, including shows for the Sydney Theatre Company and Belvoir Street and on television shows such as Love My Way. www.benjaminmathews.com.au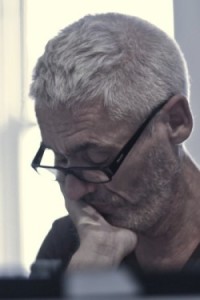 Anthony Skuse
Theatre
Anthony is a director, dramaturge and teacher. His directing credits include: Suzie Miller's Caress Ache (Griffin Theatre Company); Chekhov's Platonov (ATYP Selects); Nick Payne's Constellations (Darlinghurst Theatre Company) which received four Sydney Theatre Award nominations for 2014; Anthony Neilson's Realism (WAAPA); Diana Son's Stop Kiss (Unlikely Productions) nominated best actress, Sydney Theatre Awards 2014; Bite Me – The Voices Project, Australian Theatre for Young People; Simon Stephen's On the shore of the wide world (Griffin Independent) two Sydney Theatre Award nomination for 2014; Amy Hertzog's 4000 Miles (Under the Wharf, Sydney & La Boite, Brisbane) which received two Sydney Theatre Award nominations for 2013; Simon Stephen's Punk Rock (Under the Wharf) which received three Sydney Theatre Awards for Best Independent Production, Best Direction and Best Actor in a Supporting Role; Henry Purcell's Dioclesian (Pinchgut Opera); Letts' Bug, Jose Rivera's References to Salvador Dali Make Me Hot, Marius Von Mayenburg's The Cold Child, Michael Gow's Live Acts On Stage (Griffin Independent Sydney); Robert Faquar's Bad Jazz, Mark Ravenhill's pool (no water) The Presnyakov Brothers' Terrorism (Darlinghurst Theatre Sydney); Janis Balodis' Too Young For Ghosts, Tony Kushner's Bright Room Called Day (NIDA); The Greek Project: Aischylos, Euripides and Sophocles: a special project at ATYP, for twenty women, aged nine to sixty-nine.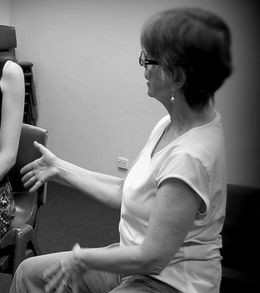 Mary Cerny
Alexander Technique
Mary Cerny danced professionally for many years with a modern dance company in the United States. She has performed solo work and taught movement throughout the U.S.A., England and Australia. While training for three years in London at the ATA Centre, she collaborated with musicians on performance pieces, led Movement workshops and was Guest Artist in Residence with the Midlands Dance Company. In 1985 Mary immigrated to Australia and has been engaged in many facets of the arts community since. She has regularly conducted teacher training at various Alexander Teacher Training Schools and she currently runs a private practice in Sydney as well as working at the National Institute Of Dramatic Arts (NIDA).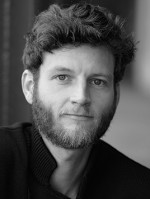 Roel Voorbij
Physical Acting
Roel Voorbij started acting at an early age and has been on stage since he was 12. He is an actor, teacher and casting director from the Netherlands, his background is in physical acting. He studied Theatre at the internationally recognized Amsterdam School of the Arts, Mime Education (Mime corporel, not pantomime) The projects he entertains are mostly created from a concept and shared philosophy developed through improvisation in co-operation with several directors, performed in Holland, Belgium, France, Spain, Morocco, New York and Australia.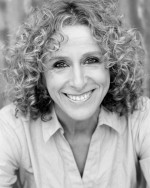 Avigail Herman
Voice Over
Avigail Herman career is as diverse as it is rich. She is a multi talented performer known primarily for her wonderful music theatre and cabaret performances. She has also worked in TV, is in demand as a teacher/ vocal coach, musical director / director and has an illustrious career as a voice over artist and session singer. Avigail was Head of Music at NIDA from 1993 to 1997 leaving that position to set up and develop in 1999 NIDA's very successful one year Music Theatre course 'Singer Dancer Actor' which became a Diploma in Music Theatre (2009) & which she headed until the end of 2010. Such is the quality and diversity of Avigail's teaching that she is in constant demand from institutions and organisations both nationally and internationally. www.avigailherman.com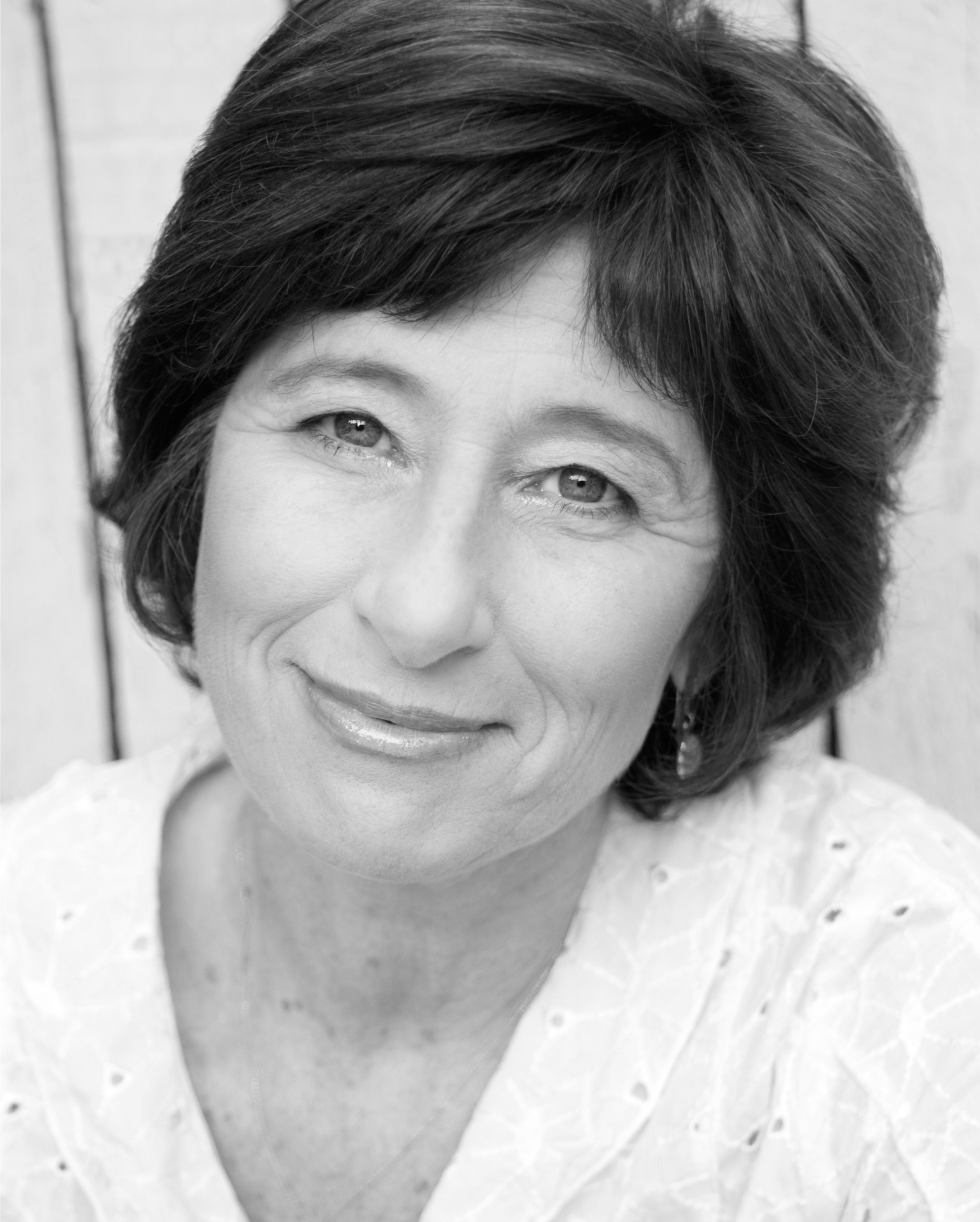 Lyn Pierse
Improvisation
Lyn Pierse NIDA graduate, Lyn Pierse is Australia's most recognised and experienced Improvisation teacher, having taught two generations of actors, teachers, stand-up comics and students of Improvisation for; National Institute Dramatic Art (22 years), Actors Centre Australia (25 years), Australian Academy Dramatic Art (4 years), National Theatre School Melbourne, University of Armidale and Macquarie University, Drama NSW, EDA and community theatres and workshops across the country, and now of course at The HubStudio. Lyn has staged hundreds of Theatresports® and comedy extravaganzas including; Cranston Cup Finals, Much Ado About Impro, Theatresports National and International Comps staged at Sydney Opera House, Belvoir St, Enmore, EXPO Brisbane, Adelaide Festival, State Theatre Sydney, Parade Theatre Sydney.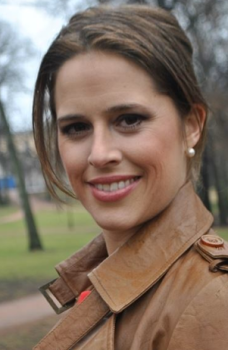 Angela Ford
Professional Development
Angie Ford is a world-class performance coach. Her one-to-one client list includes World No.1 Athletes, Entrepreneurs of the Year, C-level Executives, Best Selling Comedians, Actors, Musicians, Bankers, and National Best Selling Real Estate Agents.
Angie´s interest in coaching was originally sparked from her own sporting background as a national gold medal swimmer. She is certified from the Coaches Training Institute, and has personally trained and travelled internationally with some of the world´s leading authorities on personal development.
She has mastered the art of bringing out in others what it takes to get their best performance both under pressure, and consistently over time. Her coaching methods have attracted audiences from the USA, UK, South Africa and Scandinavia. She has trained groups of 10 – 1000 people. Angie has been a teacher and trainer for over 15 years.
Angie is passionate about the process of self-belief, and how this naturally leads to action, genuine enjoyment and results. Angie respects what is takes to expand comfort zones, and treasures the opportunity to work with clients who are hungry for personal growth.
Her positive energy is infectious. Her ability to listen and support, whilst challenging clients to explore their own self-beliefs, make her a sought after coach and speaker.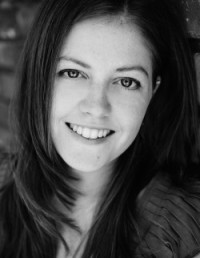 Amy Hume
Voice
Amy Hume is a voice and dialect coach and one of only seven Designated Linklater Teachers in Australia. Her teaching is grounded in extensive training in New York with world-renowned voice teacher Kristin Linklater, and also draws on the work of Cicely Berry, Patsy Rodenburgh, Barbara Houseman, and other leading voice practitioners. She recently completed a Post-Graduate Diploma in Voice at VCA with First Class Honours, and has twice been named one of the Top 5 Teachers of Speech by the AMEB (NSW).
Amy is currently Voice and Dialect Coach at Matilda the Musical in Sydney. She has coached productions for NIDA, Sport for Jove, Shakespeare & Co (Lenox, MA), The Shakespeare Forum (New York), Columbia Stages (New York) and Sydney Theatre School. She is part of the team of voice teachers at NIDA, is Voice and Accents Tutor at ATYP and teaches voice in the undergraduate program at Sydney Theatre School. Amy is also the Creative Director of one of Sydney's leading voice studios for actors, Viva Voice.

Click here to learn more about the Studio.
To learn more about our Associate Coaches click here