Angela Ford – Mastering Self Doubt in Auditions
A 2 day masterclass – unlocking 3 secrets of confidence & high performance thinking for Professional Working Actors. 
The HubStudio is very proud to announce a first for the actors of Sydney – mindset training. Mindset training is a crucial skill for all professionals and we're very pleased to offer a world class coach Angela Ford to the HubStudio line up.
The audition process is most often the door between you and the acting job. You may be perfect for the role, and have great technical skills, however self doubt can lead to an unsuccessful audition, and most often, no job. But it doesn't have to be this way.
Ever felt unnecessarily intimidated by a casting agent? Or the other actors in the waiting room ? Ever lost your focus when it counted ? Or walked out feeling like you tried too hard to be liked, rather than just doing your best to stay in the moment?
This new, and very special intensive training program is designed to help you master the psychology of high performance in your own audition space. It's designed for those professional actors looking to develop and maintain the tools and techniques used by top performers, world-class athletes, and even business leaders.  As the actor, much of the decision-making process is indeed out of your control.  What is in your control, however, is how you create your own practice of personal confidence to support your passion for acting. It can be learnt and is an essential tool for all working professional actors. 
In the weekend you will
Learn how to reveal and eliminate unsupportive subconscious beliefs, which may be sabotaging your process and preparation.
Train yourself in the skill of visualising high performance.

Learn 3 choices that high performers practice regularly to build confidence and maintain focus.

Understand where your personal motivation comes from and how you can use this during your audition.

Learn 4 specific techniques to weed out negative thoughts.

Workshop exercises each week will deepen your understanding and ensure the theory becomes a fun and permanent part of your daily practice.
About Angela Ford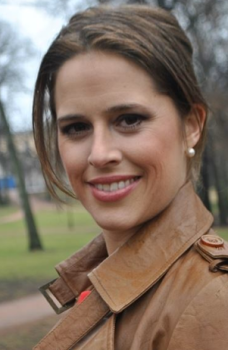 Angie Ford is a world-class performance coach. Her one-to-one client list includes World No.1 Athletes, Entrepreneurs of the Year, C-level Executives, Best Selling Comedians, Actors, Musicians, Bankers, and National Best Selling Real Estate Agents.
Angie´s interest in coaching was originally sparked from her own sporting background as a national gold medal swimmer. She is certified from the Coaches Training Institute, and has personally trained and travelled internationally with some of the world´s leading authorities on personal development.
She has mastered the art of bringing out in others what it takes to get their best performance both under pressure, and consistently over time. Her coaching methods have attracted audiences from the USA, UK, South Africa and Scandinavia. She has trained groups of 10 – 1000 people. Angie has been a teacher and trainer for over 15 years.
Angie is passionate about the process of self-belief, and how this naturally leads to action, genuine enjoyment and results. Angie respects what is takes to expand comfort zones, and treasures the opportunity to work with clients who are hungry for personal growth.
Her positive energy is infectious. Her ability to listen and support, whilst challenging clients to explore their own self-beliefs, make her a sought after coach and speaker.
Session Details
When: 2 days, Saturday & Sunday

Dates:  28th July 2018 & 29th July 2018

Cost: Members – $238.00  /  Non-Members – $265.00 incl GST
Time: 10am – 4pm
Venue: 18 City Rd, Chippendale, NSW 2008
Participants: 12
How to Apply
Course Application Form
IMPORTANT INFO!! We are experiencing some unusual issues with our forms from time to time. If your form isn't sending through please email the same information, including your CV and Headshot via email to courses@thehubstudio.com.au and we'll get back to you asap. OR call 02 9212 0522.
Save