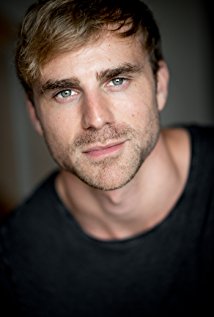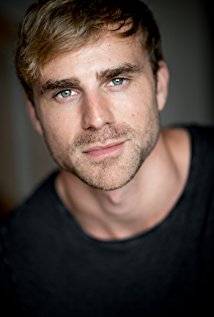 1) Tell us about your new project, The Shape Of Things – how did you get involved?
The show is being put on by RP Theatre and Film, which is made up of Cameron Pascoe and Dominic Russell, and runs from August 22nd – September 2nd. Cameron and I share the same wonderful agent, Nicky Gluyas, so I auditioned after getting the heads up through her. The Shape of Things is a wonderfully written and quite unsettling play by Neil LaBute, dealing with the nature of identity, honesty, morality, relationships, and art – all the big stuff! We're playing at the Tap Gallery's new venue on Riley St in Surry Hills, which is in no way a ready-made theatre space. Excitingly, the seating arrangement is really unconventional and intimate, which allows for some really detailed, subtle, and honest moments.
2) Did you know of the play beforehand? 
I'd heard of it, yes. I'd never seen a production, but had read it many years ago. STC's production in 2003 with Brendan Cowell seems to live in people's memories – I heard about it from a number of people, which lead me to track the script down. For whatever reason, it's a play people don't forget very easily.
3) How have you found working with the other members of the theatre group?
Oh my goodness, I've had so much fun working with this group! Such lovely, friendly people. The cast – Dominic Russell, Alex Stamell, and Indigo Hallett – are all different actors, but we work well together and share a passion and commitment to the work. It really is very satisfying! I always leave a rehearsal feeling energised and excited. Our director Ashley Lyons and (who was just performing in This Much is True at the Old Fitz), and also Cameron, encourage us to think deeply and experiment with choices, and allow us to fail constantly while trying new things, which is so important.
4) Tell us about other upcoming projects. 
The second half of this year is pretty exciting for me! I wrote, produced, and acted in a short film, Harm, which is very close to completion. Dan Eady (director/co-producer) and I hope to enter it into festivals before the year is out. Facebook – @harmtheshortfilm
I also have two feature films that will be released this year. Zelos (Painted Gate Pictures), in which I have a supporting role, will premiere as the Opening Night gala film for the Great Barrier Reef Film Festival in Townsville on the 7th September, and will filter through selected cinemas and festivals from there. I took part in the first moved reading for Zelos at The Hub, which is how I was offered the role. It's a sharply written independent relationship drama, which I'm really looking forward to seeing! Facebook – @zelosthemovie
Living Space (Try Dot Films) is a terrifying indie-horror film, which will premiere later this year. I play Brad, one half of a couple, who get lost while travelling in Germany. Again, I haven't seen the finished film yet, but from what I have seen, it looks really slick and polished, and very scary! Facebook – @livingspacefilm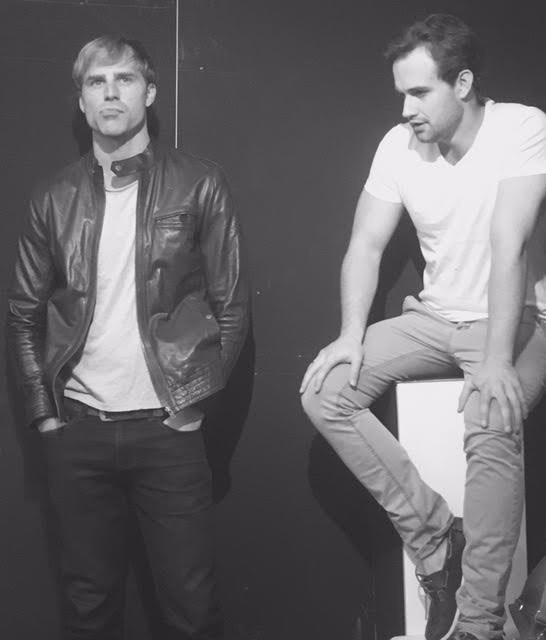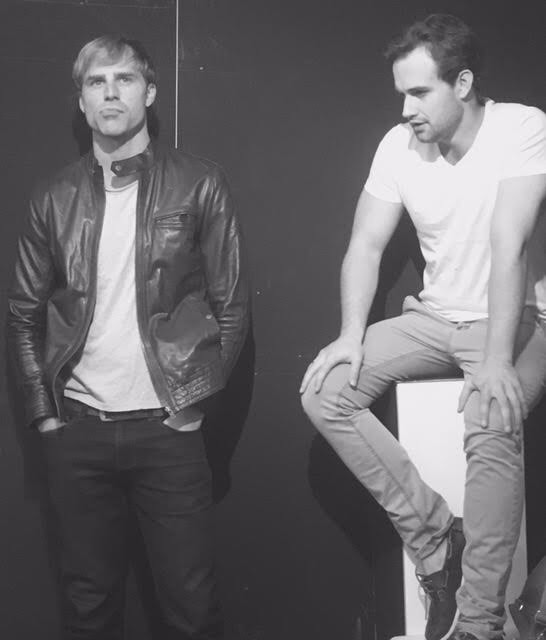 5) If you could give Hubsters a piece of advice, what would it be?
Haha, I feel a bit shy about giving people advice – I don't consider myself to be in any position of authority. But, if I could say one thing, I would say to be focused on what you can control. Our industry is full of so many unknowns, and such uncertainty, but we can always control our output as artists, and the way in which we work. For me, it's not about getting a "big break" or achieving someone else's notion of "success", but about constantly striving for quality in my own work, and living a life in the thick of creative satisfaction. Part of this is also openness and collaboration. Artists work best in tandem, for the most part, and to shed judgement and competitiveness in favour of respect and inspiration will only improve your own work. On any job, I can control how I do my own work, and how I treat the people around me. If I'm making content, I can control the quality of the vision, writing, and performance, but also the environment/atmosphere in which it's made. Be generous. Be nice. It will, and does, come back to you.
6) Tell us about your time at the Hub and how it has impacted you professionally. 
As I mentioned before, I got the job in Zelos through being an active Hub member. I took part in a couple of classes by Miranda Harcourt and was recommended to Zelos writer Claire Harris and director Jo-Anne Brechin, to read for them in a moved reading they were presenting to an audience as part of the Hub's commitment to script development.
The Hub's classes have been invaluable to me as well – in particular the master classes with Miranda. Her relationship with The Hub gives us access to one of the most wonderful acting coaches in the world. I absolutely love her approach and believe that working with her has made me a much stronger and informed performer.
Lastly, with my own short Harm, I was in contact with The Hub throughout the process, and used their connections to secure a great deal on camera hire through Digital Logic. We also used The Hub as rehearsal space for some fight choreography, and I personally use The Hub regularly as a self-tape venue and rehearsal space for anything I'm working on – even as a place to work on an audition away from the distractions of home.