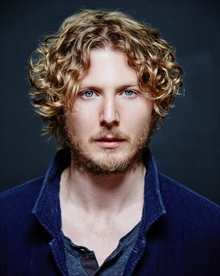 1.Tell us a bit about some of your recent or upcoming projects.
A short film I produced and acted in 'A Note To Self' just premiered at the Made In The West Film Festival and will now do the festival rounds. I was honoured to be nominated for Best Actor and the production itself was nominated for 6 awards, including Best Independent Film.
And 'Rider', a 90 min anthology film shot between three countries, China, Korea and Australia is currently in post-production. Our producer Elizabeth Simard and consulting-producer Trish Lake (Gettin' Square) just travelled to Singapore to work out the marketing and distribution plan. Once complete 'Rider' will commence the international festival circuit and seek distribution specifically in China, Korea, Australia and the USA. A modern adaptation of the ancient Chinese novel Rickshaw Boy by Lao She, It is considered a classic of 20th-century Chinese literature.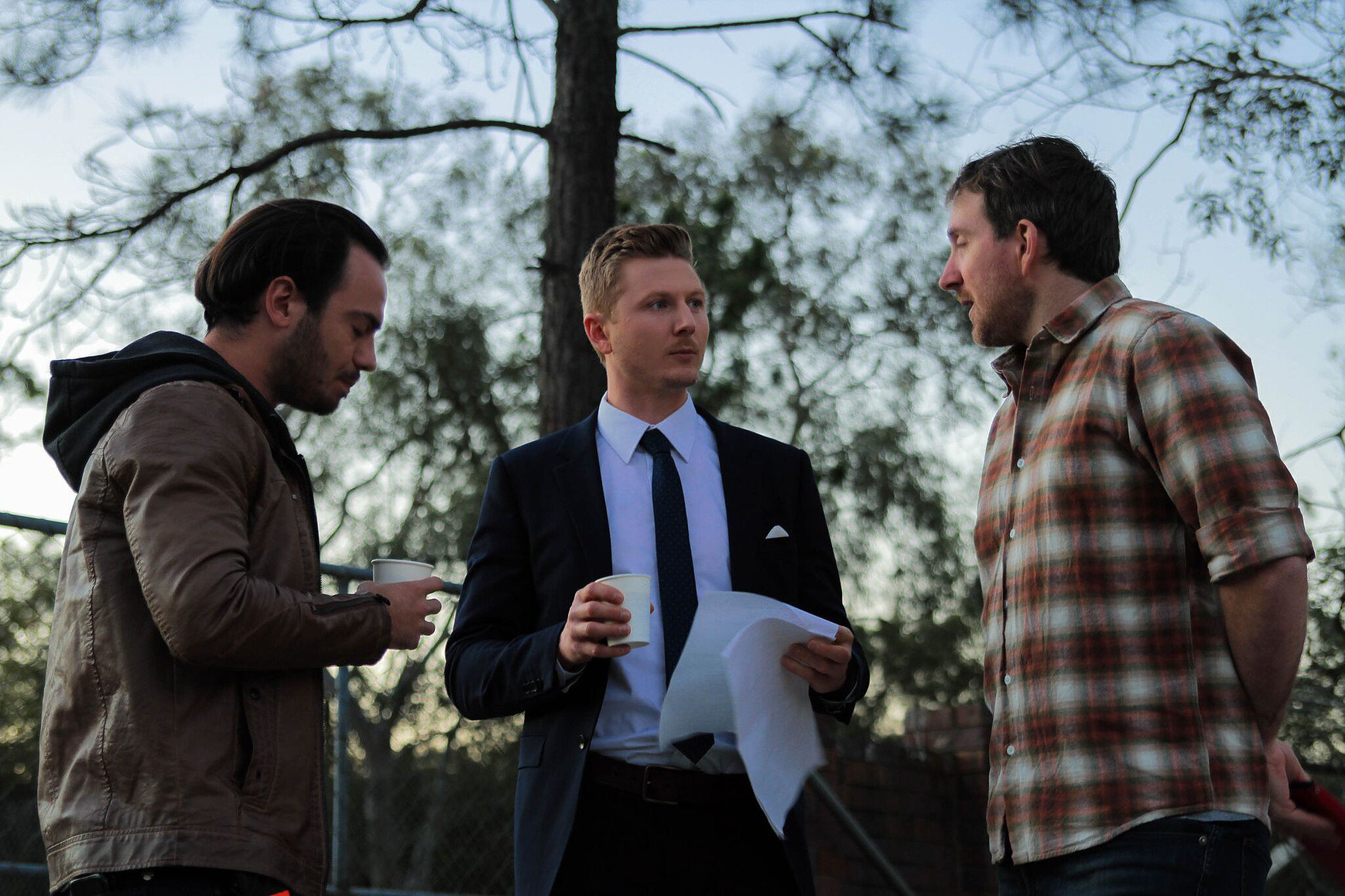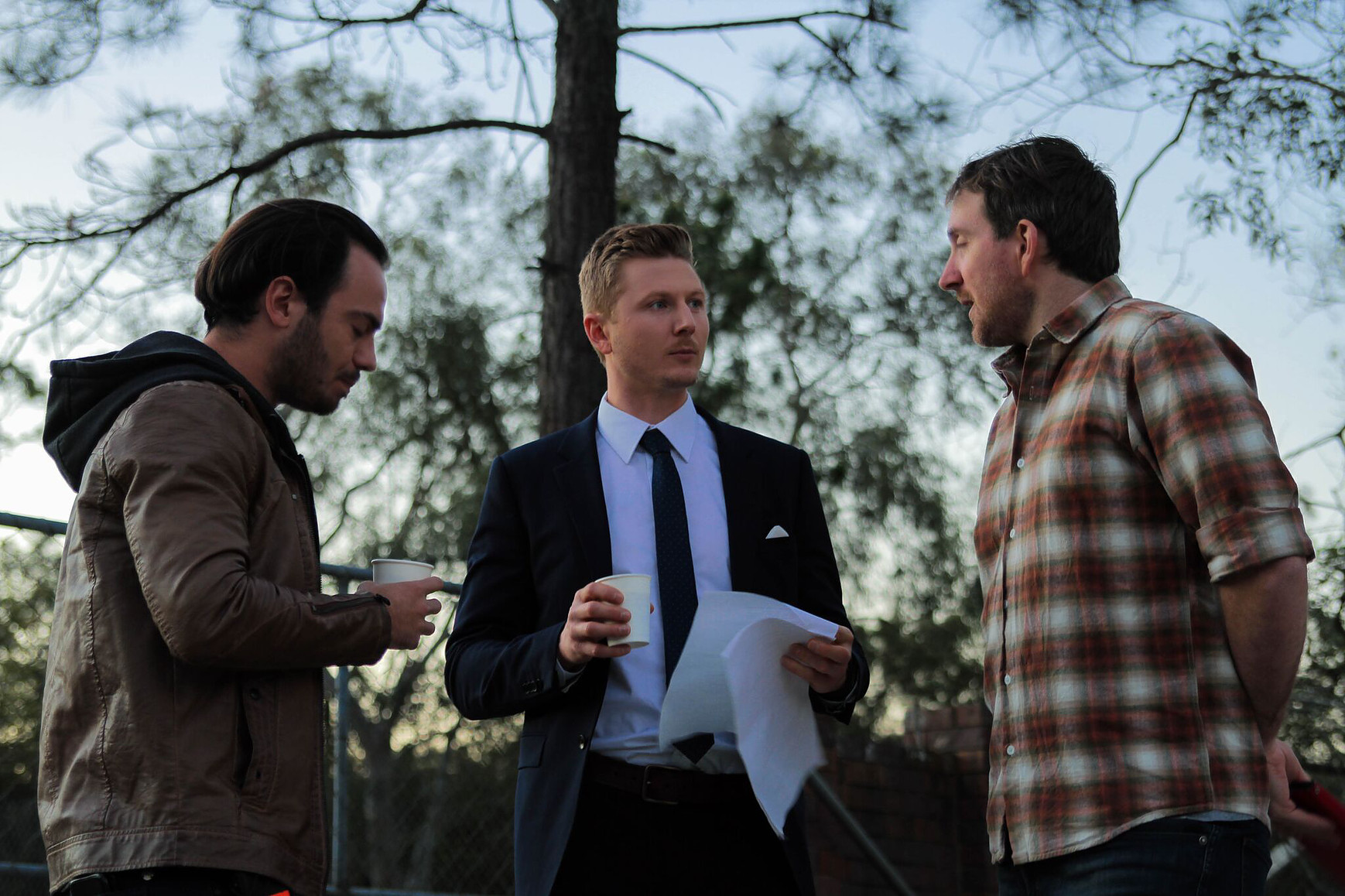 Actors David Soncin, Alastair Osment and director Morgan Healy in between takes on "Rider"

2. Throughout your career what has been your favourite project/piece of work?
My most fulfilling experience as an actor, was in a Masterclass with Larry Moss. Larry Moss has coached numerous actors to Academy Award, Golden Globe and Tony Award winning performances, including Hilary Swank in Boys Don't Cry and Million Dollar Baby (Academy Awards); Michael Clarke Duncan in The Green Mile (Academy Award nomination); and  Leonardo DiCaprio in The Aviator (Golden Globe Award and Academy Award nomination); The Departed (Golden Globe nomination); Blood Diamond (Golden Globe and Academy Award nomination); Shutter Island, Inception, J. Edgar (SAG and Golden Globe Award nomination) and Wolf of Wall Street (Golden Globe Award and Academy Award nomination). Working with this master teacher changed my life and greatly influenced craft and how I approach my work. I explored a scene from the play The Days and Nights of BeeBee Fenstermaker by William Snyder. I played the role of Bob Smith, a 25 year old guy from rural Arkansas who although physically imposing is nearer the mental age of an 8 year old. The role was originate off-broadway by Robert Duvall in 1962. Bob was a tender and vulnerable character and I relished the opportunity to explore this character and be coached by the world class acting coach, it was a wonderful experience and something I hold very dear to me.

3. If you could give our Hubsters one piece of advice what would it be?
Live your life. Don't worry about the industry, just focus on chasing experiences, making memories and living a full life – regularly force yourself out of your comfort zone. It'll happen when it happens, if you're committed to pursuing a life in the arts you must have a good work/life balance. Seek to study with the best teachers you can, do theatre, make short films with friends and grab any opportunity you can to act.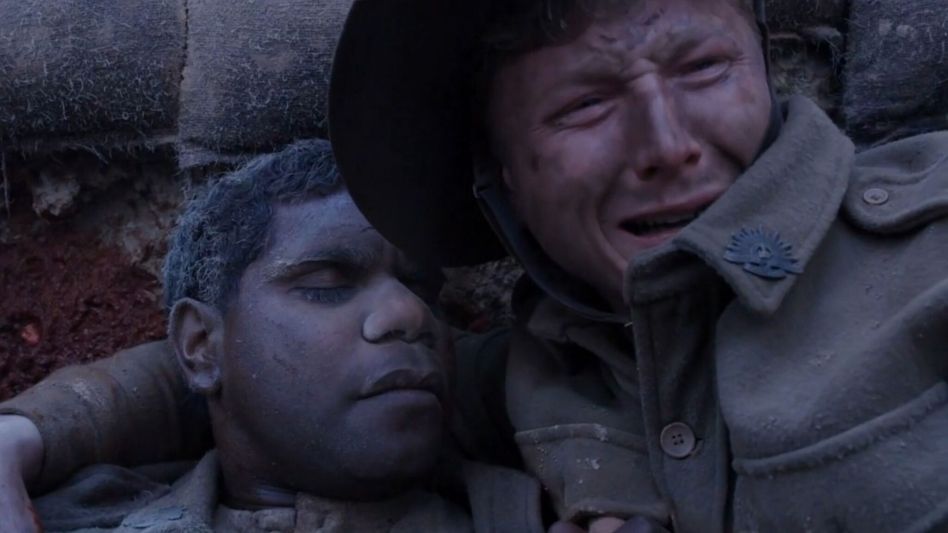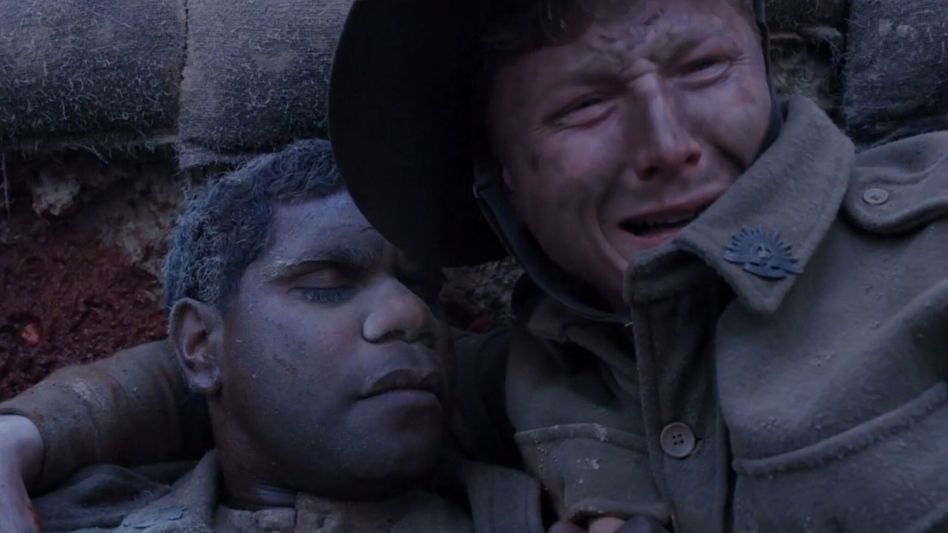 Alastair Osment in a moving scene from "Deadline Gallipoli," where he played the role of Melvyn
4. Tell us about your time at The Hub Studio and how you think it has impacted you professionally.
The first course I undertook at The Hub Studio was an on-camera class with Les Chantery. Coming from the largely theatre-based training at WAAPA I really wanted to build my screen confidence and to get a firm grasp of the technical aspects involved in film acting. I learnt so much in that initial course and fostered a great relationship with Les, who I continue to work with to this day. Also at The Hub Studio I had the opportunity to study with the amazing Miranda Harcourt. I have worked with her on three occasions at The Hub Studio and have gone on to work with her privately when I was preparing to shoot Deadline Gallipoli. I love Miranda's methodology and ideas about film acting and I utilised her techniques to build real, personal relationships with my fellow cast members on-set. Deadline Gallipoli was a true ensemble production and Miranda's techniques were perfect to build genuine relationships on-set quickly! The courses I've undertaken at The Hub Studio have been instrumental to my career and artistic development. I've done countless courses in between my professional acting work, to keep sharp, continually stretch myself and build upon my craft.

5. Do you have aspiration for other projects or a dream role?
I'm a big believer in personal development. I want to continue growing as an actor, undertaking classes with world class teachers and building on my craft. I'm currently processing an O1-B US Visa and will move to the United States of America in 2018 to pursue opportunities over there. I was in LA in September and just narrowly missed out on a series regular role in a Warner Bros TV Series and am currently on the shortlist for a new Australian TV series. So we'll wait to see what 2018 holds, but my focus is always on growth – both personally and professionally.

Alastair Osment is both a stage and film actor. You can learn more about his recent credits and accomplishments over at Showcast &  IMDb