Musical Theatre Workshop – Song Interpretation
A six week workshop for those actors looking to up skill themselves musical theatre.
Teacher: Shaun Rennie
The HubStudio is very excited to welcome Shaun Rennie to the HubStudio line up. For an actor being able to sing is an essential skill. This specialist 6 week course is for those actors looking to up skill themselves in the craft of singing and song interpretation. 
Through participation and observation of others, students will learn the questions one must ask when interpreting a song. Who am I singing to? What do I want from them? How do I go about getting that from them? Actors will learn to find clues in both the lyrics and music to help answer these questions. 
 The 6 week workshop will cover such issues as:
How to approach new material

How to work a song just like a monologue 

How to listen out for clues in the music

The different types of performance needed for different environments – i.e. Audition vs Performance, cabaret vs theatre

What question you need to ask when approaching new material

What material is suitable for an audition

How to get out of your own way, and focus on objectives

How to present a song physically. Find out the answer to "Do I just stand and sing?"

How to work with an accompanist 

Researching the material and it's sources.   

The varying styles of Musical Theatre
Working from an acting based foundation, this course is open to singers and actors. Shaun is interested in working with you to find the most truthful interpretation of a song. This course is designed to help break down the fear for those new to musical theatre, and to help those with more experience push through to the next level!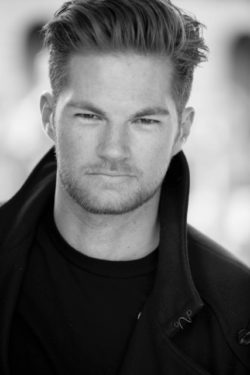 Shaun made his directorial debut at Hayes Theatre Co in 2015 with RENT (Highway Run Productions). After a totally sold out initial season, RENT returned to the Hayes in April this year due to popular demand, with both seasons selling out prior to opening night.
Last year Shaun also directed I Am My Own Wife (Oriel Group/Redline Productions) at Old Fitz Theatre. Most recently he directed "You're A Good Man, Charlie Brown" for the Hayes Theatre Company.
In 2005 Shaun co-created Light the Night, an annual benefit concert for leukaemia research. Shaun produced and directed Light the Night for 10 years.
Other directing credits include Co-Director – A Christmas Carol (London), Resident Director – Once We Lived Here (London).
Acting credits include; Cats (Australia/Asia Pacific Tour), Mary Poppins (Free-Rain Theatre Company), Mary Poppins (Packemin Productions), LOVEBITES (Wooden Horse Productions), Grease (Ljubljana Festival, Slovenia), But I'm A Cheerleader (Workshop, UK), Once We Lived Here (UK premiere), The Music of Andrew Lloyd Webber (Australia/Asia Pacific Tour), I Love You, You're Perfect, Now Change (Parade Theatre Sydney), The Lunch Hour (Darlinghurst Theatre), Doris Day – So Much More Than The Girl Next Door (Sydney Opera House), She Loves Me (Neglected Musicals), Fiddler on the Roof (Australian Tour), Mamma Mia! (Original Australian Cast), Camelot (The Production Company), It's a Bird, It's a Plane, It's Superman! (Neglected Musicals).
Shaun's next project will be directing Wicked for Free-Rain Theatre Company in Canberra.
Session Details
What: 6 x Thursday's
Dates: TBC 
When: 7pm – 10pm
Where: 18 City Rd, Chippendale
Students: 12
Cost:  $355.00 Members / $395.00 Non-Members
How to Apply
Please send an expression of interest including your C.V. to courses@thehubstudio.com.au or use the below form. Please note the course is by invitation only. If accepted we shall send out an application form with all the course information. Notification for acceptance will be made no later than one week before course commencement.
If offered your place will only be held once payment is received in full. Failure to do so will forfeit your place on the course.
For more information or queries please don't hesitate to call on (02) 9212 0522 or alternatively email us on the above address.